Filoli Welcomes Another Fruitful Fall Season with Socially Distanced Family Fun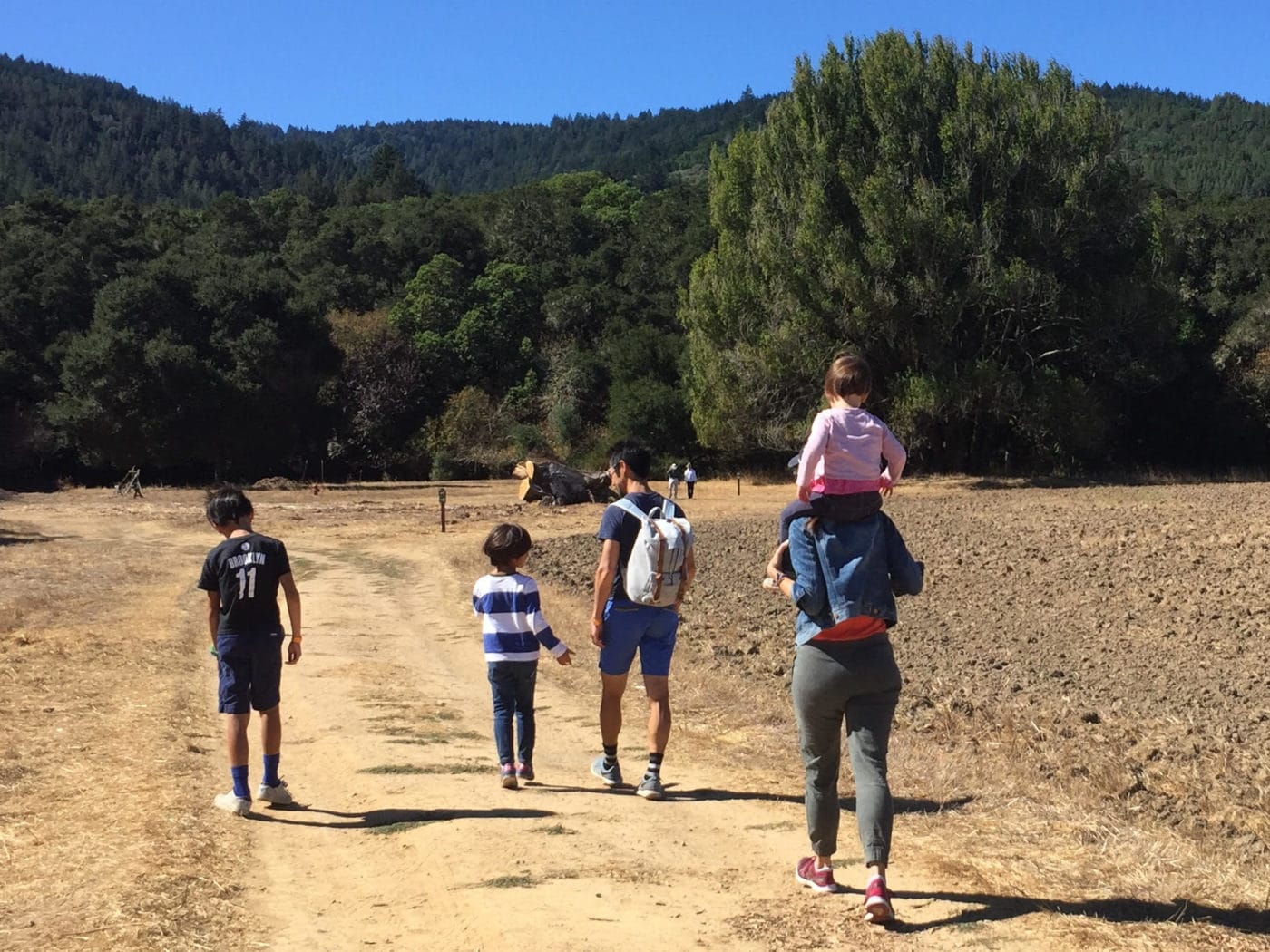 Thoughtfully planned special events include Orchard Days every weekend in October, Howl at the Moon on Halloween
WOODSIDE, Calif., October 1, 2020 — Filoli Historic House and Garden, a site of the National Trust for Historic Preservation and one of the last country estates reminiscent of the Gilded Age, today announced its 2020 fall lineup of family-friendly events designed to embrace the beauty and healing powers of its serene outdoor spaces while protecting the health and safety of staff and visitors. While the house is now open with new soundscapes that bring the indoor spaces to life in a low-touch manner, fall at Filoli focuses the guest experience on nature and the incredible variety and abundance of fruit and colors on display during the harvest season.
"This fall, we're turning the spotlight on our Gentleman's Orchard, where fruit has always been grown for pleasure rather than for commercial production," said Filoli director of horticulture Jim Salyards, for whom 2020 marks 25 years with the nonprofit organization. "The original owners planted it with an eclectic mix of European and American varieties, including some rare apples and historic pears that are still produced today. Visitors can gain access to the orchard, see what we do with the fruit we harvest, and be transported to an earlier time of bounty and beauty. And, unlike in years past, when Orchard Day was only one day out of the year, this year, we're offering nine Orchard Days to provide more opportunities to visit Filoli in a safe manner."
"Thanks to a solid strategic plan that keeps us grounded in what is most important, we've been able to face the challenges of 2020 with flexibility, adaptability, and resilience," said Kara Newport, chief executive officer at Filoli. "We know that Filoli has become a respite that visitors depend on for a sense of serenity and community, especially in these difficult times, and we want to be there for them. We are focused on operating safely, incorporating new procedures, and developing simpler ways to engage visitors in socially distanced spaces. It has a been a crazy year so far, but fall at Filoli is back and better than ever."
Orchard Days
Saturdays and Sundays, October 3–November 1, 10am–5pm
Included with Filoli daytime admission
On Orchard Days, the estate's 6.8-acre Gentleman's Orchard is opened for access, putting hundreds of heritage fruit trees on display and showcasing the variety and abundance of pears, apples, grapes, persimmons, and other fruit produced each year at Filoli. Visitors can also meander through the grapevines, see the beehives, and talk with staff about the origins of the fruitful trees and historic food production at Filoli. A special fall menu incorporating the Filoli harvest will be offered by The Town Kitchen and include exclusive salads, sandwiches, and sweet treats—hand pies, donuts, pumpkin bread, and caramel apples. Every weekend will feature different local Bay Area artisans offering one-of-a-kind works, as well as fall-inspired vignettes set up around the estate for photo opportunities. And, of course, the mini hay maze is a must for the kids. To learn more and reserve tickets, visit www.filoli.org/event/orchard-days/.
Howl at the Moon on Halloween
October 31, 5pm–7pm
Included with Filoli evening admission
On Halloween night, the garden comes to life under the second full moon in the month of October, also known as a "Blue Moon." Visitors are encouraged to come dressed in costumes and bring a flashlight for the scavenger hunt to uncover spooky findings in the garden. At 6:45pm, the evening with culminate with a howl at the moon. Sound like a scary good time? To learn more and reserve tickets, visit www.filoli.org/event/howl-at-the-moon/.
90-Minute Family Field Trips
Reservations available daily at 10am, 1pm, and 3pm
$90 for staff guide, plus admission
Filoli is now offering households staff-led experiences in Filoli's vast garden and nature preserve. Field trip themes to choose from include: Plein Air Art Exploration, Nature Hike, and a Patterns in the Garden Walk. Experiences are for up to six people from the same household or in the same "social bubble" as defined by San Mateo County. To learn more and make a reservation, visit www.filoli.org/family-field-trips/.
Fall Finds in the Clock Tower Shop
Open 10am–5pm Monday through Sunday, 10am–8pm Thursdays
Filoli admission required
The Clock Tower Shop at Filoli is filled with seasonal and Filoli-inspired merchandise, clothing, gifts, and furniture, as well as variety of pots, plants, and garden décor. This fall, the shop features small-batch Filoli Hard Apple Cider (in its second year of production), Heirloom Tart Apple Butter, and Bartlett Pear Butter, all made with fruit harvested from the estate. New fragrances from Michel Design Works include In a Pear Tree and Sunflower, and Mucros Weavers returns from Mr. Bourn's beloved estate in Killarney National Park, Ireland with plaid capes and wool hats in new color ranges and styles. For more information about the Clock Tower Shop, visit www.filoli.org/visit/shopping/.
Rich Soil by Kristine Mays
Now through November 9
Included with Filoli admission
Dancing among the flower beds and majestic oaks of Filoli are 15 life-size sculptures of garments that reveal the human form. Each garment is made from thousands of pieces of wire hooked and looped together by artist Kristine Mays. Inspired by the movement of Alvin Ailey's dance composition Revelations, this body of work honors ancestors, those both remembered and forgotten, and speaks to identity—to the questions of who we are, what we can do with our lives, and what impact our lives have on the world. To learn more about the exhibition, visit: www.filoli.org/kristine-mays-rich-soil/
COVID-19 Precautions
Filoli is open with limited admission every day. All tickets, including member reservations, must be made online in advance. Please visit www.filoli.org/visit for ticket information. Visitors follow a one-way path through the gardens, historic House and Estate Trail and are expected to adhere to all local guidelines for social distancing. Face coverings must be worn in accordance with local requirements at all times.
About Filoli
Located south of San Francisco in Woodside, California, Filoli boasts 654 acres of beauty nestled along the slopes of California's coastal range. Originally built as a private residence in 1917, Filoli was open to the public in 1976 as a 501(c)(3) nonprofit organization and site of the National Trust for Historic Preservation. The property is considered one of the finest remaining country estates of the 20th century, featuring a 54,000+ square-foot Georgian revival-style mansion, 16 acres of exquisite English Renaissance gardens, a 6.8-acre Gentleman's Orchard, and a nature preserve with over seven miles of hiking trails. Filoli is dedicated to connecting our rich history with a vibrant future through beauty, nature, and shared stories, so that one day all people will honor nature, value unique experiences, and appreciate beauty in everyday life. For more information about Filoli, visit www.filoli.org.
Contact:
Filoli Historic House & Garden
86 Cañada Road
Woodside, CA 94062
(650) 364-8300
press@filoli.org
###