Introduce yourself to Filoli, where you can explore 16 acres of formal gardens, step back in time in the historic house museum, and hike through the lush and varied natural communities of the estate. Use this guide to enhance your experience at Filoli and as a souvenir to take home.
The Visitor Guide does not ship to you or include admission. When you arrive, our staff will have your copy available to pick up at check-in.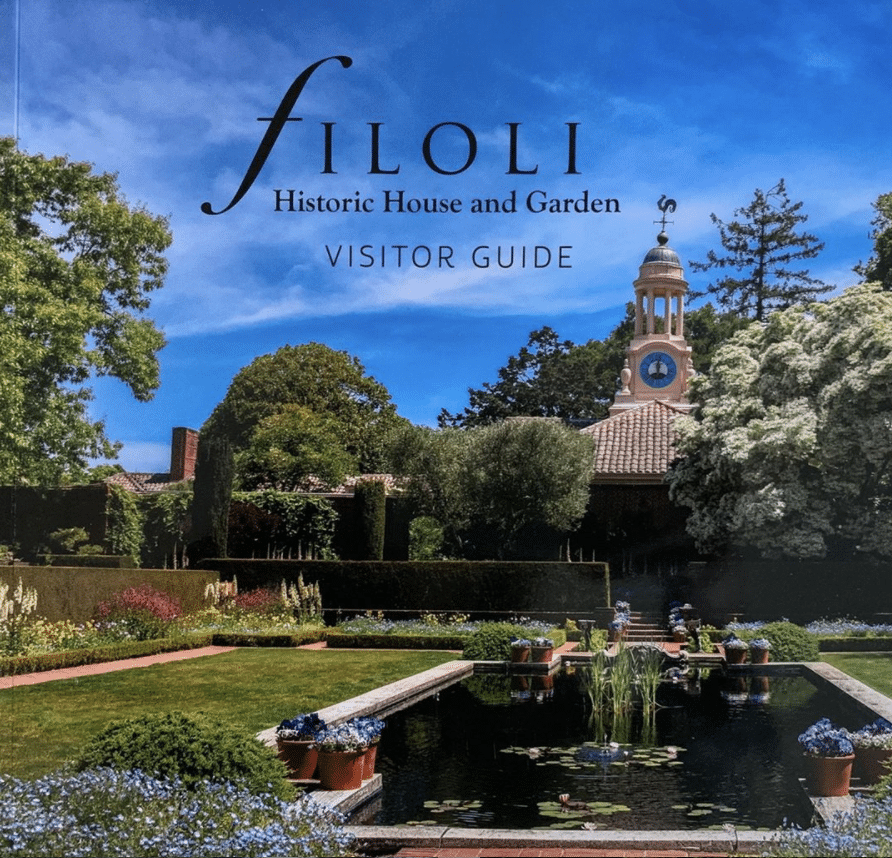 900 to 1500
Indigenous Ohlone people maintain a seasonal village in the area.
1769
Spanish explorers from the Portolá Expedition camp in present-day San Mateo County on their return south from San Francisco Bay. 
1800s
The land in this area is used for ranching and logging, as control of the California territory passes through Spanish, Mexican, and American hands.
1914
The Bourns purchase 709 acres for $89,000 ($2.3 million in 2020 currency).
1917
Construction of the Filoli House is completed.
1936
Agnes and William Bourn pass away.
1937
The Roth family buys Filoli.
1975 - 1981
Lurline Roth gifts 125 acres, including the House and formal garden, to the National Trust for Historic Preservation.
1977
The nonprofit Filoli Center purchases an additional 528 acres from the Roth family, and opens to the public.