Filoli's Service Learning program provides a free learning experience on a variety of topics, such as horticulture and garden tips and tricks, combined with an opportunity to volunteer to support Filoli. Enjoy time with family and friends, meet new people, be immersed in the beauty of Filoli, and give back to this treasured community resource through service. There are no minimum requirements or minimum hours of service. Children age 10 and older are welcome to participate. Anyone is able to sign-up for just one program or as many as you like.
Preparing for Orchard Days
Tuesday, Thursday, & Saturday
September 12, 14, & 16 | 9am-12pm
It's almost Fall at Filoli! Help prepare the Gentleman's Orchard for Orchard Days. Decorate the Orchard, build a hay maze, and mulch the trees. Learn about the history of the Orchard and what best practices to use when working with fruit trees.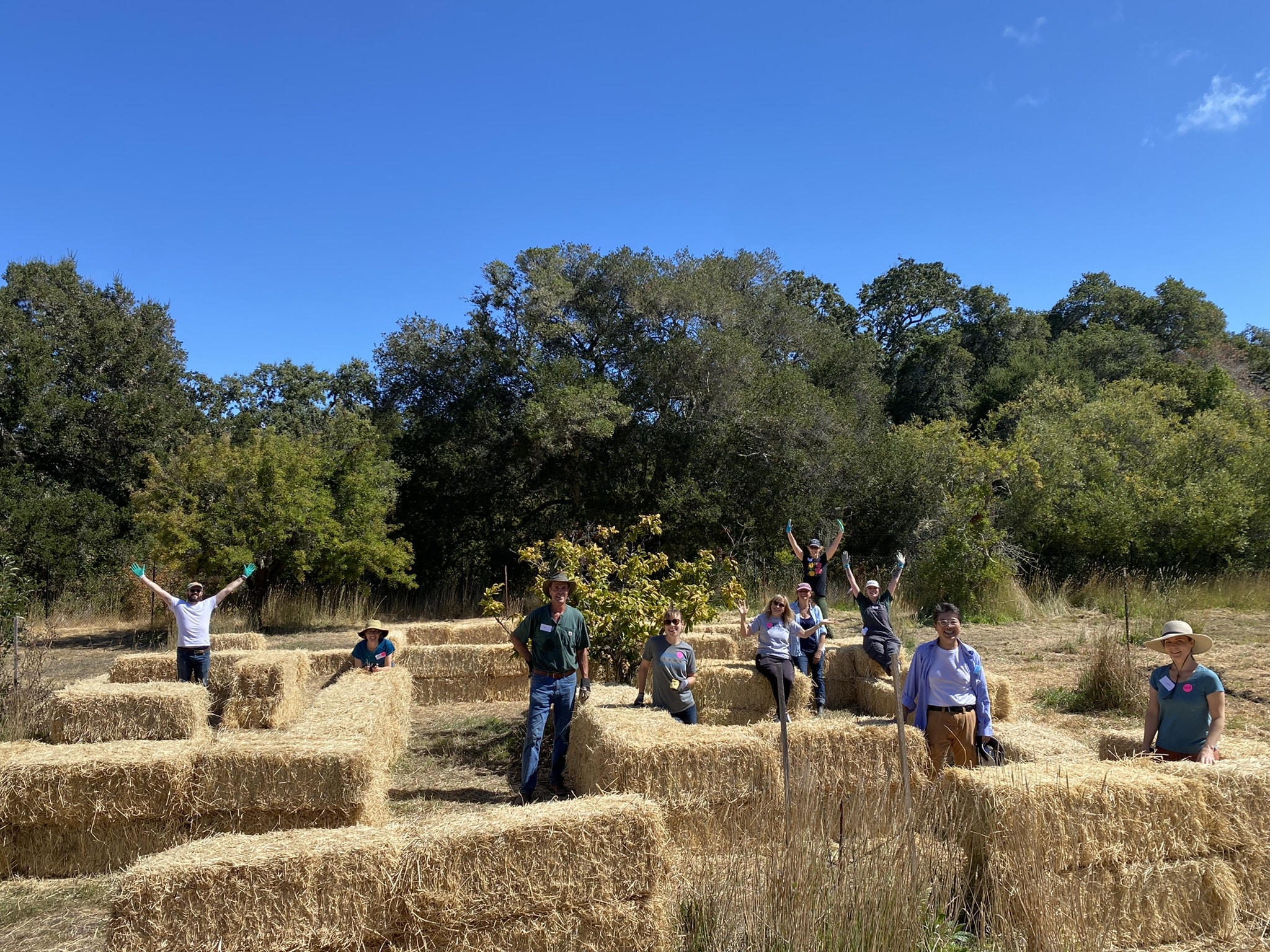 Corporate and Youth Groups
Now booking for 2023 corporate and youth groups!