Youth programs fulfill Filoli's core mission: to connect the past with the future through shared stories. With a focus on underserved communities, Filoli's youth programs require support through partnerships and contributions to be made possible.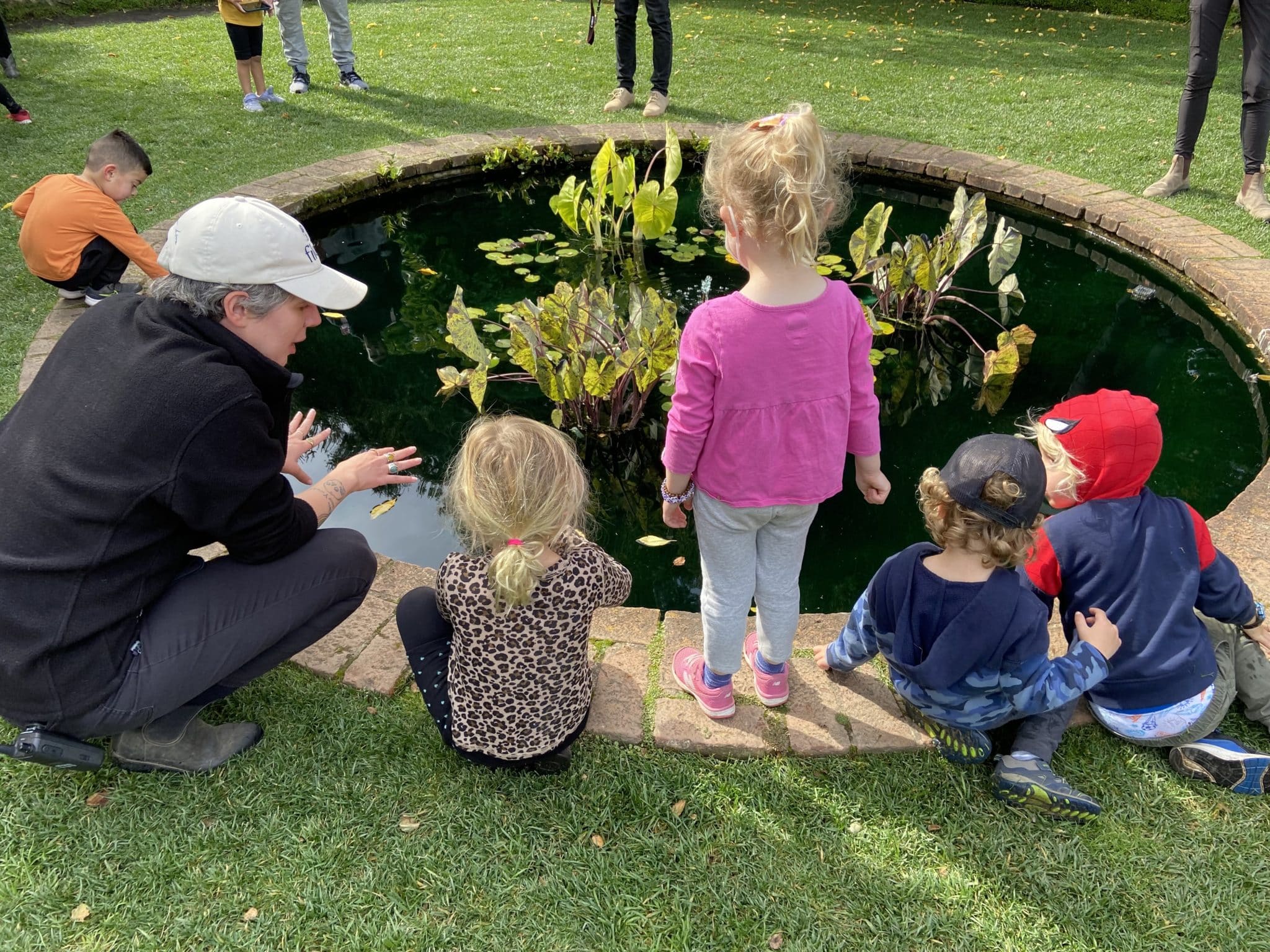 Preschool Partnership Program
Filoli partners with state funded and nonprofit preschools that serve audiences with the greatest socioeconomic and access needs in San Mateo, San Francisco, Santa Clara, and Alameda Counties. Each preschool visits Filoli three times through the school year as greater access and deeper experiences increase a child's comfort in nature and gardens.
Field Trip Activities
Field trips are filled with joyful activities of interaction in the garden punctuated by reading books and singing songs related to the day's activities.
Visit the beehives, look for bees in the garden, taste honey, have pollinator storytime

Pick and taste fruit from orchard and vegetables from garden to make a snack or take home to their families

Identify patterns and shapes in the garden plants and structures

Engage the senses by touching, tasting, and smelling herbs in the garden or listening to bird songs and play bird movement games

Follow the flow of water and learn how to conserve at home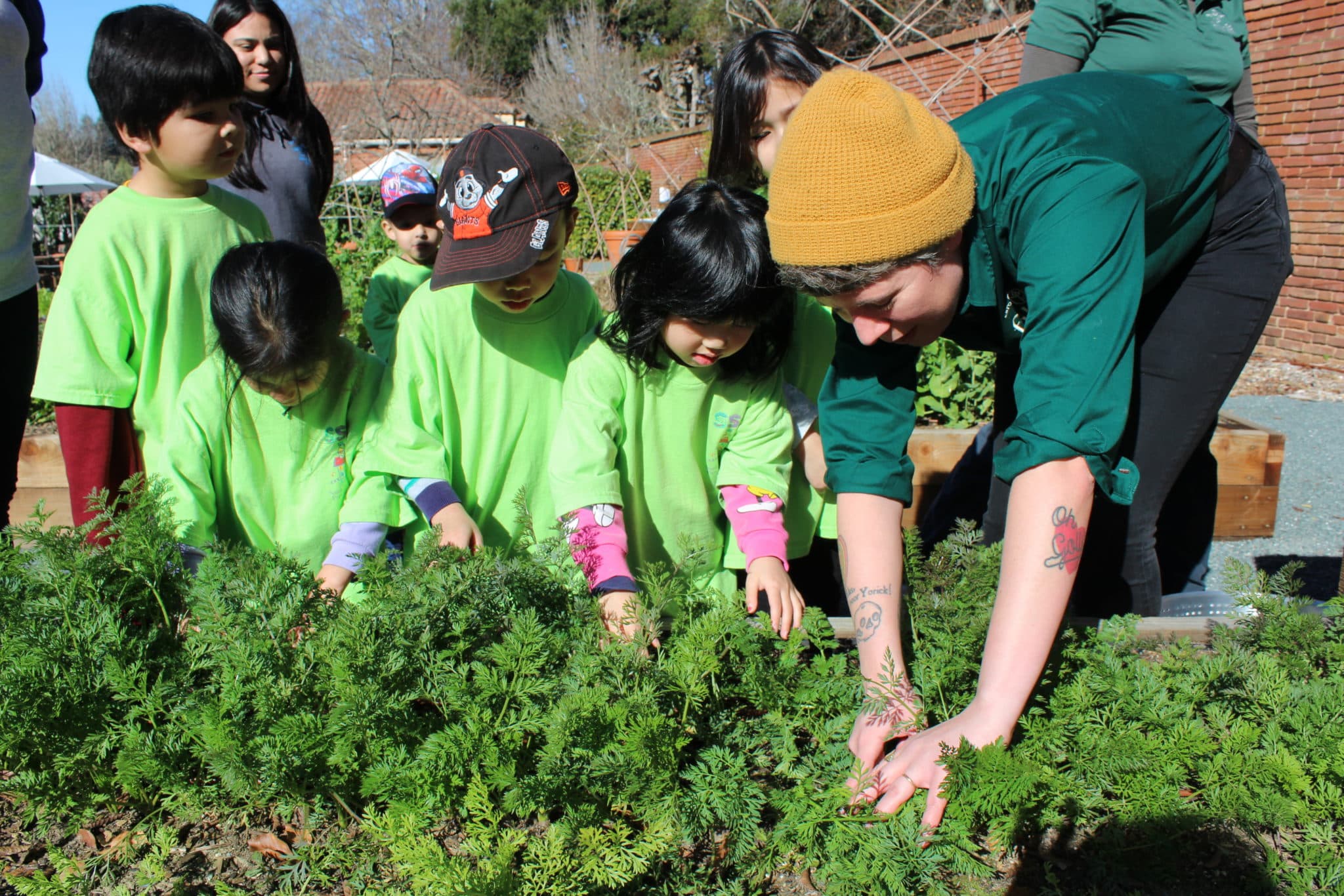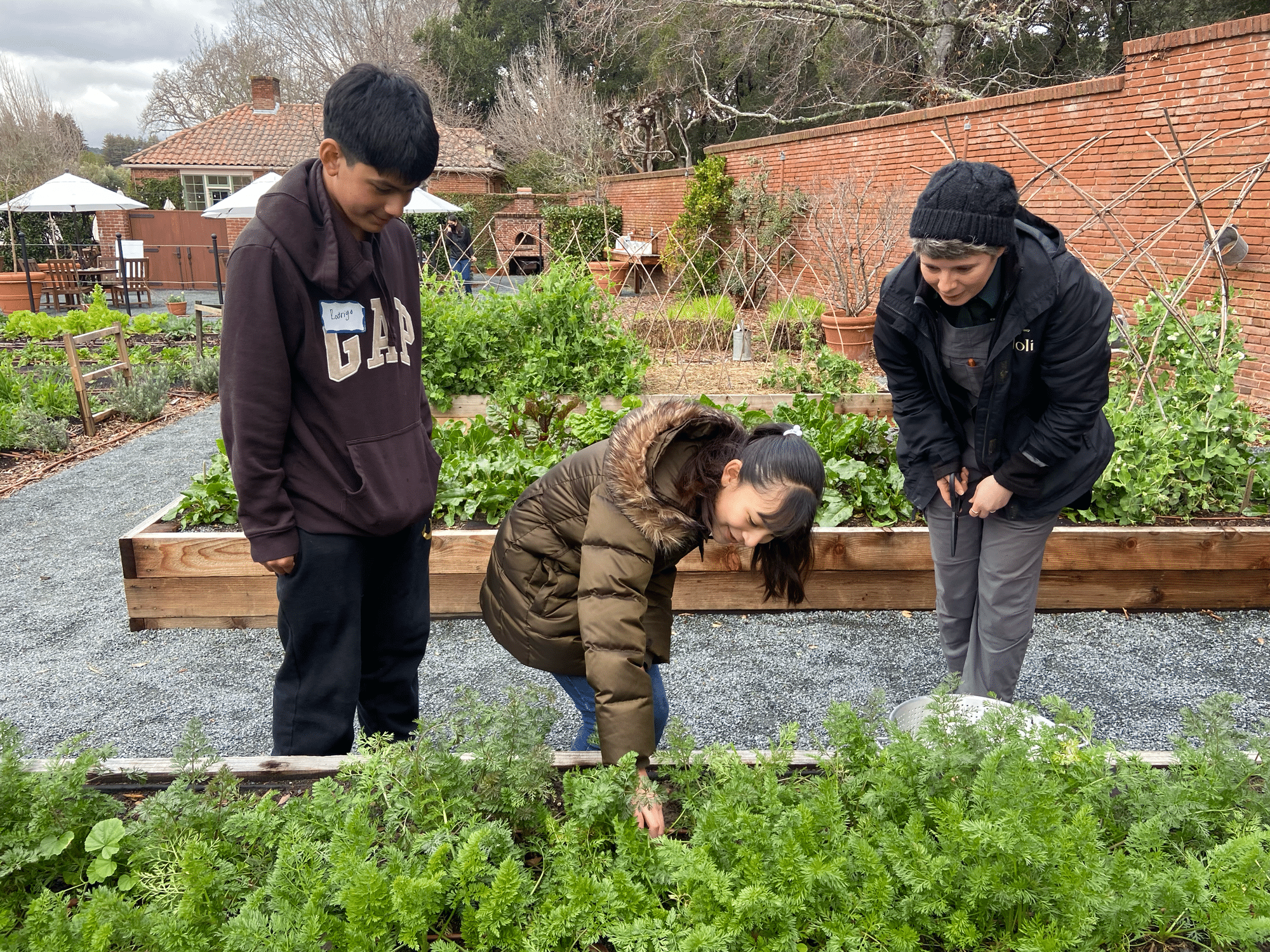 Teen Partnership Programs
In the 2022/23 school year, Filoli will pilot three programs for teens. Relationships with new partner organizations allows Filoli to serve the next generation in new ways: 
Three hour service learning projects combine volunteerism with a learning experience designed for groups of students. Students are immersed in the beauty of Filoli, and give back to this treasured community resource through service.

Three visits during the school year that includes guided hikes, forest therapy sessions, vegetable garden/food experience, or orchard fruit tasting, followed by time for the organization to facilitate their own wellness or community building programming. 

Paid 10-week internships in Horticulture and Visitor Services to provide students with an introduction to a career in horticulture and public gardens.

Community Benefits
Addresses the desire to expand STEM and nature programming beyond schools

Free access for underserved families through free Filoli memberships

Opportunities for shared social experiences outside the home to build resiliency within families

Creates greater comfort for children to seek out nature and gardens for moments of respite, creative expression, and social connections

Builds relationships with partner organizations allowing Filoli to serve community in new ways
"Our children and teachers had a joyful time on the Filoli hands-on field trip. The garden, veggies, and plants refreshed and revitalized everyone's mind, soul and body. We haven't gone out to enjoy nature as deeply as last Friday." - Program Director, Chinatown Community Children's Center
More Learning Resources From Filoli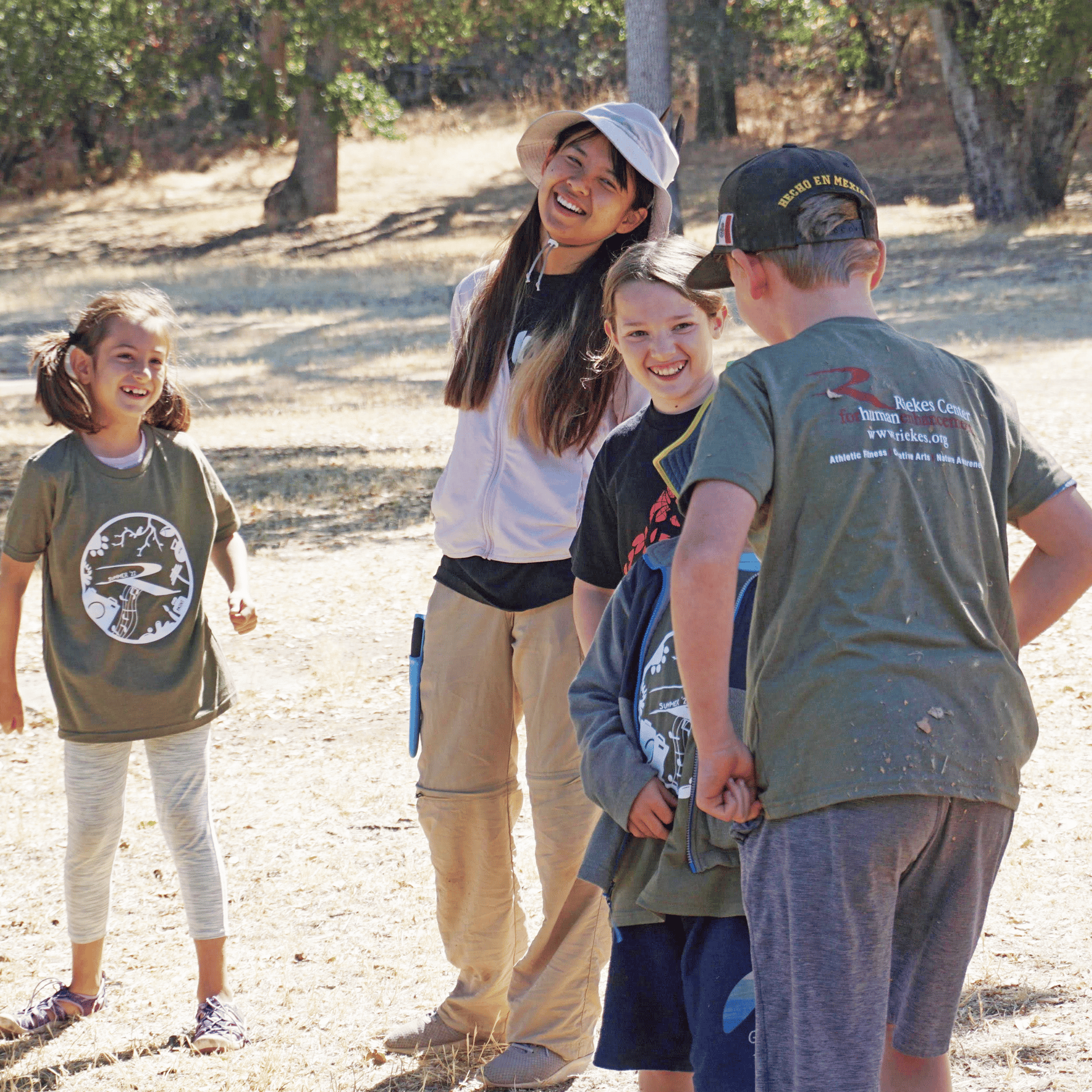 Filoli partners with the Riekes Center to provide outdoor experiences for youth ages 5-18. Programs bring students outside to form deep connections to the natural world through immersive experiences. Register for programs on the Riekes Center website.
On the page linked above, select 'Filter by Location' to search for camps at Filoli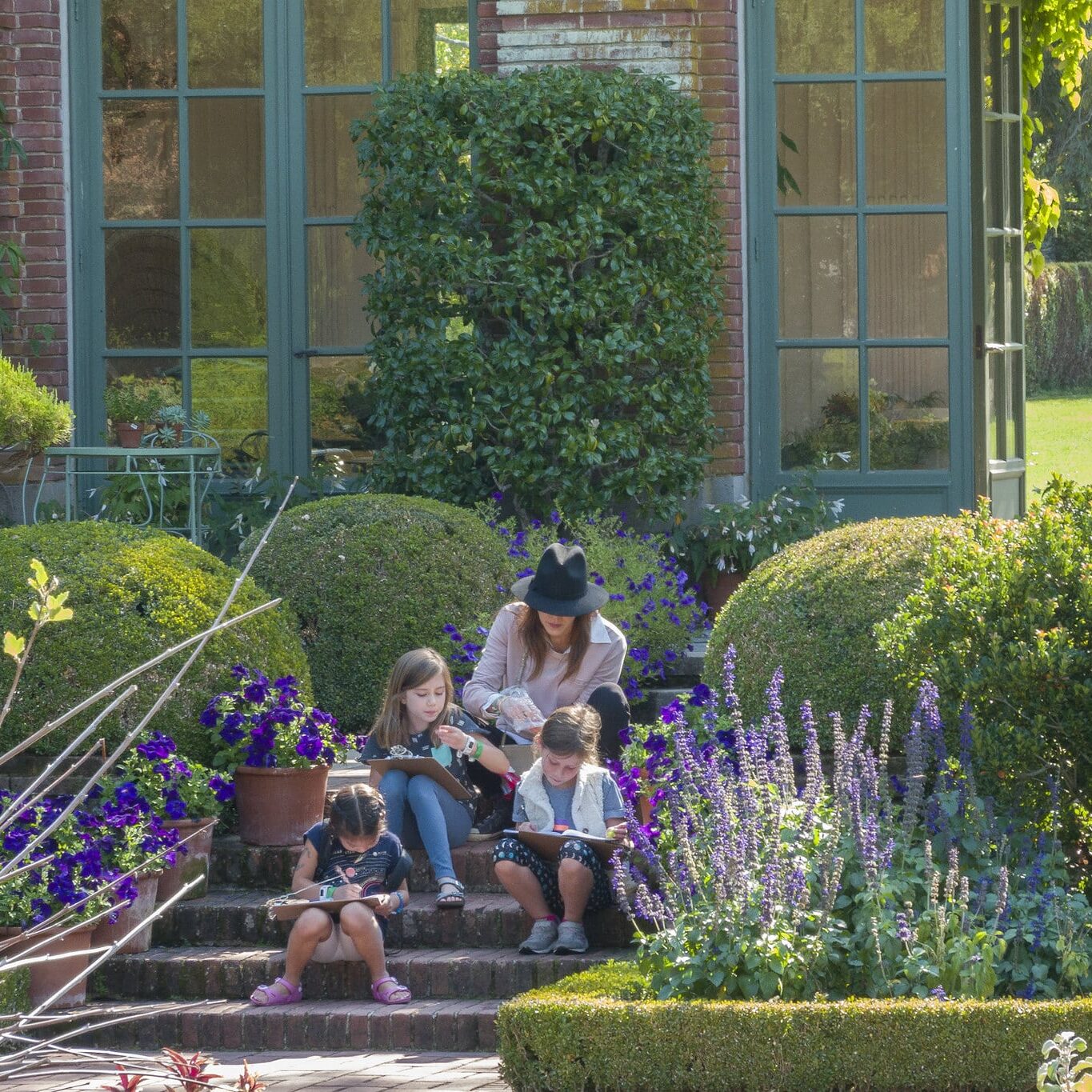 Enjoy our seasonally updated Scavenger Hunt! A great way to engage with Filoli's vast Garden and learn some fun facts while you explore.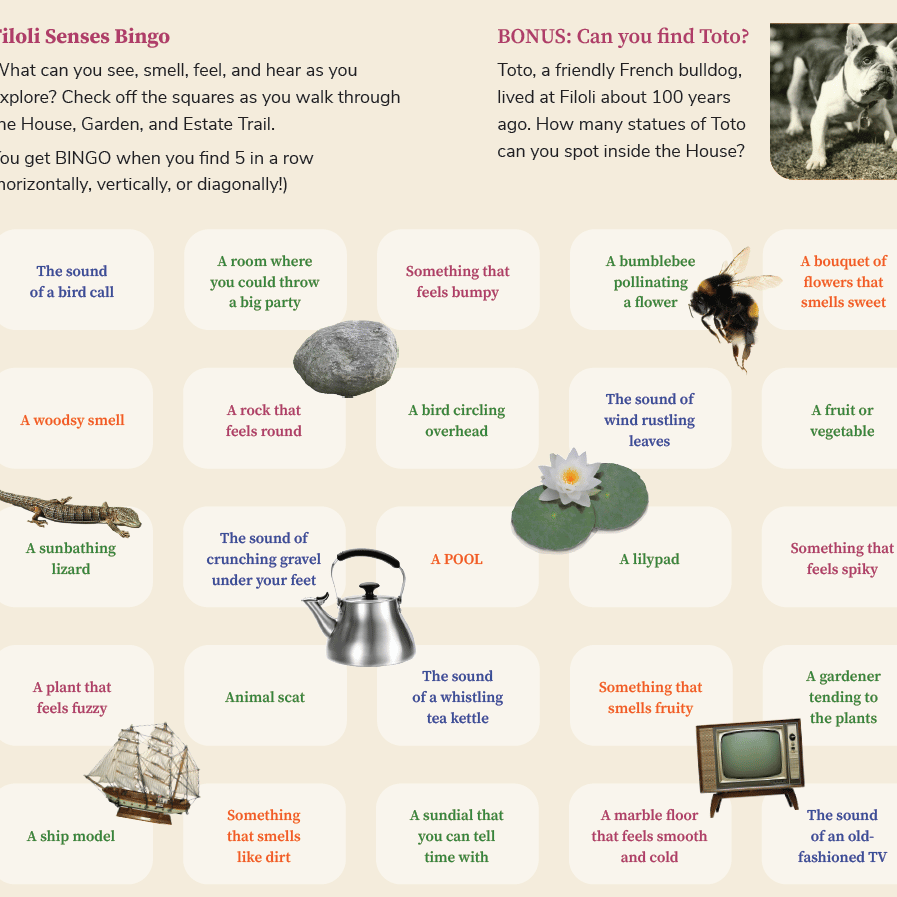 Explore the grounds of Filoli with this downloadable PDF guide! Includes a 5-senses scavenger hunt and a self-guided kid-friendly tour.