Filoli Taps The Town Kitchen to Serve Youth-Crafted, Locally Sourced Food in Quail's Nest Café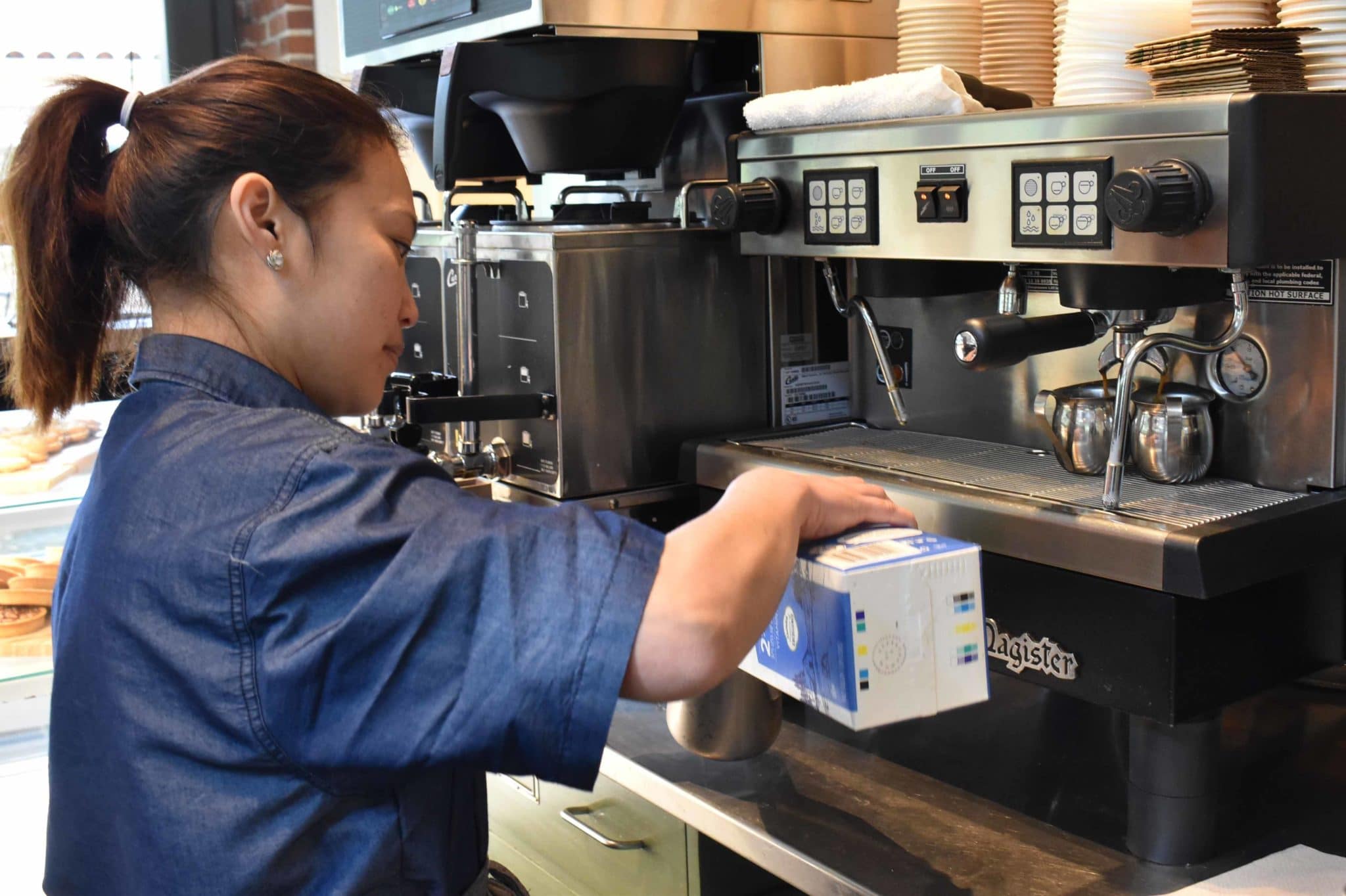 New Partnership with Community-Driven Food Company Optimizes Guest Experience While Empowering Underserved Youth in Bay Area
WOODSIDE, Calif., March 5, 2020 — Filoli Historic House and Garden, a site of the National Trust for Historic Preservation and one of the last country estates reminiscent of the Gilded Age, today introduced The Town Kitchen as the new foodservice vendor in its Quail's Nest Café. Established in 2015 as a Public Benefit Company serving corporate catering needs, The Town Kitchen employs, empowers, and professionally and economically elevates foster and re-entry youth in the San Francisco Bay Area. Quail's Nest Café guests will be offered a rotating menu of sustainably packaged, grab-and-go meals designed by award-winning chefs—with fresh, seasonal ingredients and complementary food products sourced from local women- and minority-owned businesses. By partnering with The Town Kitchen, Filoli is estimated to generate more than 35,000 hours of employment and apprenticeship for Bay Area youth in 2020, creating a more meaningful impact in the community while enhancing the dining experience for café guests.
"Our entire staff is committed to delivering delicious, high-quality food and outstanding guest experiences at the Quail's Nest Cafe," said Jefferson Sevilla, founder and chief impact officer at The Town Kitchen. "We're excited to embark on this partnership with Filoli because it opens up a whole new world of possibilities for underserved youth on the Peninsula. The jobs, living wages, career help, mentorship, and life-skills training we provide these individuals can enrich the lives of everyone in the community. Our youth
experience is designed, purposeful, and impactful, and that energy and determination come across in the guest experience, too."
The Town Kitchen uses a unique partnership model to offer turn-key solutions for corporate catering needs while supporting local youth, primarily 18-to-24 years old, with professional opportunities and pathways. In 2019, the Oakland-based company generated 23,543 labor hours—an increase of 114% over 2018—and opened an additional location across the Bay in Redwood Shores. The majority of food is produced in-house, with ingredients and additional products sourced from local women- and minority-owned businesses to elevate the local food ecosystem. The Town Kitchen is Eat REAL Certified™ and currently in the B Corp Certification process, while Sevilla and CEO Eric Quick are Rising Star members of the natural-products industry coalition OSC² (One Step Closer to an Organic and Sustainable Community). Jessica Mogardo, a Chopped winner and former sous chef to Iron Chef Jose Garces, currently serves as head of culinary at The Town Kitchen and will design the seasonal menus for the Quail's Nest Café at Filoli.
"With this partnership, we're investing in our future in so many meaningful ways," said Kara Newport, chief executive officer at Filoli. "The Town Kitchen team will help us incorporate innovative flavors and breathe new life into our café menu to the delight of guests both young and old. Their conscientious supply chain model will help us broaden our support of local, ethical businesses and improve our sustainability practices. And, they will enable us to make a bigger, more direct impact on our community by opening new doors for local youth. It's a winning combination that benefits everyone."
The Quail's Nest Café is located in the Filoli Visitor and Education Center and open daily from 9:30am to 4:30pm. Filoli admission is not required to visit the café. Guests may dine indoors, in the conservatory-style café, or outdoors, nestled in the woodlands. The Quail's Nest Café does not take reservations. Dining is first come, first served. For more information visit: www.filoli.org/visit/dining.
About Filoli
Located south of San Francisco in Woodside, California, Filoli boasts 654 acres of beauty nestled along the slopes of California's coastal range. Originally built as a private residence in 1917, Filoli was open to the public in 1976 as a 501(c)(3) nonprofit organization and site of the National Trust for Historic Preservation. The property is considered one of the finest remaining country estates of the 20th century, featuring a 54,000+ square-foot Georgian revival-style mansion, 16 acres of exquisite English Renaissance gardens, a 6.8-acre Gentleman's Orchard, and a nature preserve with over seven miles of hiking trails. Filoli is dedicated to connecting our rich history with a vibrant future through beauty, nature, and shared stories, so that one day all people will honor nature, value unique experiences, and appreciate beauty in everyday life. For more information about Filoli, visit www.filoli.org.
Contact:
Filoli Historic House & Garden
86 Cañada Road
Woodside, CA 94062
(650) 364-8300
press(at)filoli.org