Secret San Francisco: This Enchanted Garden Is One Of The Bay's Most Beautiful Holiday Light Displays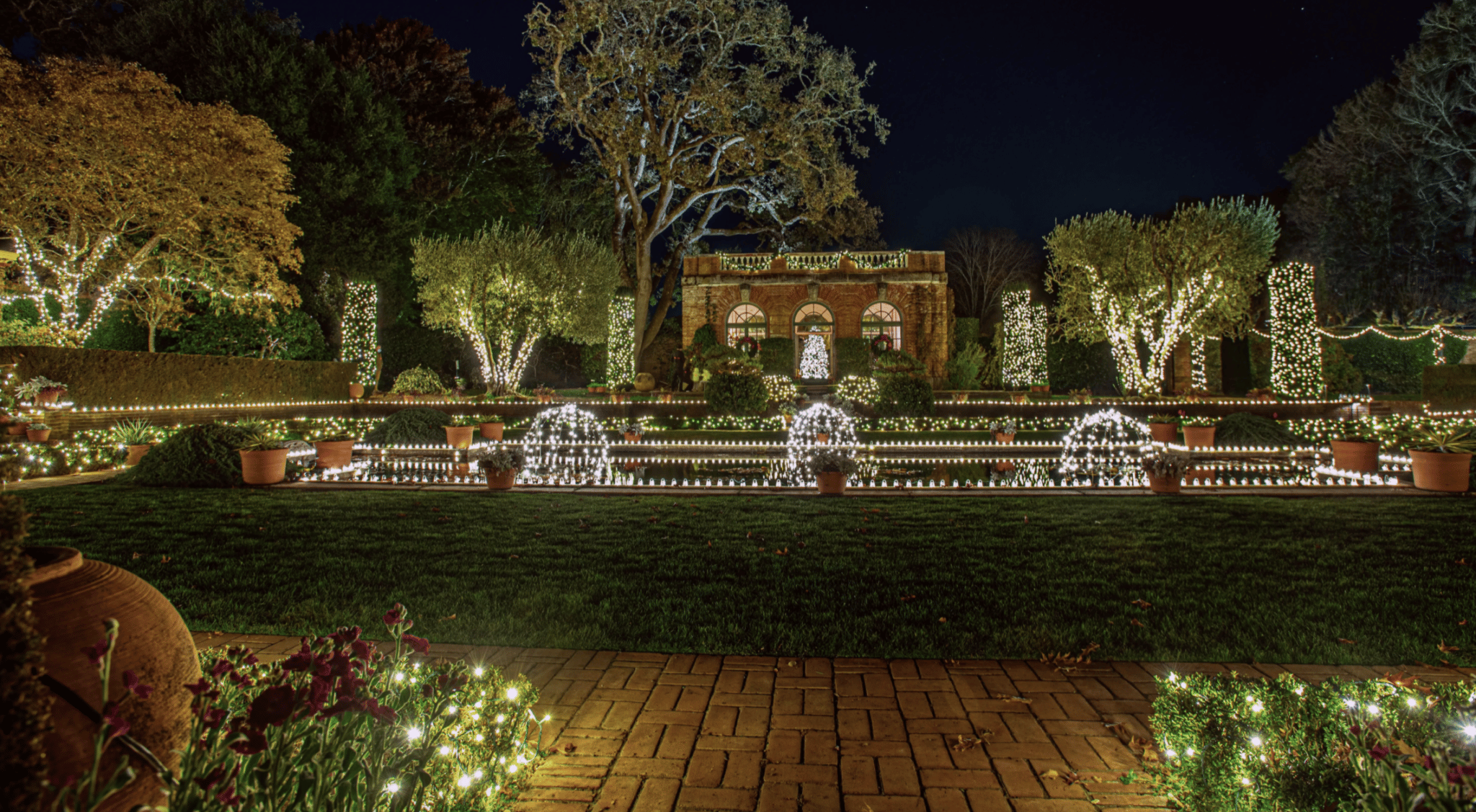 Excerpt:
Filoli Estate and Gardens are dripping with thousands of breathtaking lights!
Holidays at Filoli is one of the Bay Area's most beautiful and lesser-known light displays, taking place now at Filoli Estate & Gardens in Woodside. The gorgeous estate has festive holiday programming through January 2, 2022, and the glittering lights adorning their trees, plants, and hedges are absolutely not to be missed.
Twinkling lights are placed throughout the gardens and lit both day and night. Installations include a Yew tree rainbow, a river of lights, and more! During the day they add a new dimension to the vibrant fall foliage, and by night they transform the gardens into the ultimate enchanted escape.
The house itself is also decked out with festive décor, with over 20 holiday trees on display. Enjoy sights, sounds, and scents to evoke the holiday spirit, such as classic Christmas music on piano and vintage commercials on a 1960s television.
Read the full article here: https://secretsanfrancisco.com/filoli-holiday-lights/