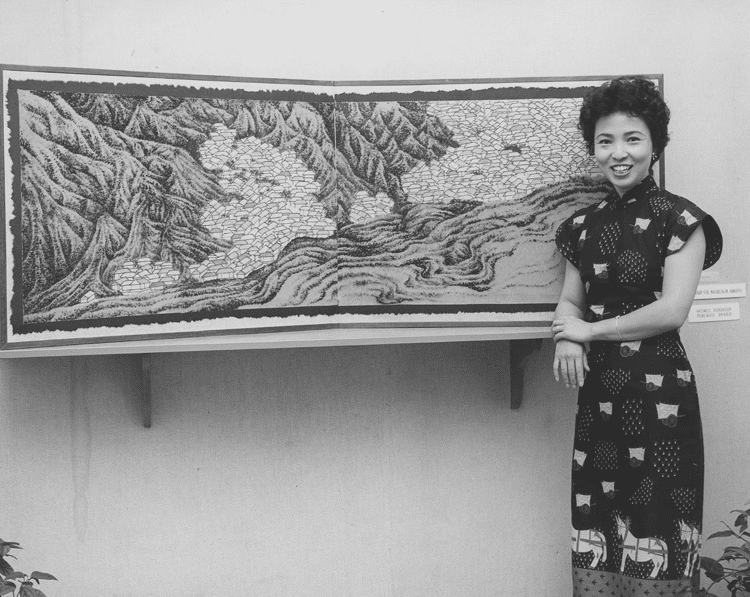 One of the most satisfying parts of my job is recollecting items that once lived here. Every time I feel very much as if another piece of the puzzle is connected. Not to wax poetic, but I feel that the House also enjoys the return of an item. It is as if the House is settling into itself, relieved that it is being made whole again. 
Many people may not realize that when the House was donated to the National Trust for Historic Preservation in 1975 by Lurline Matson Roth, there were very few of the original furnishings in the House. When Filoli first opened to the public, the House was filled with donated items. In 1998, Filoli received over 900 pieces from the collection of Melville Martin. Much of his furnishings were English and Irish, allowing the House to begin to be more historically accurate.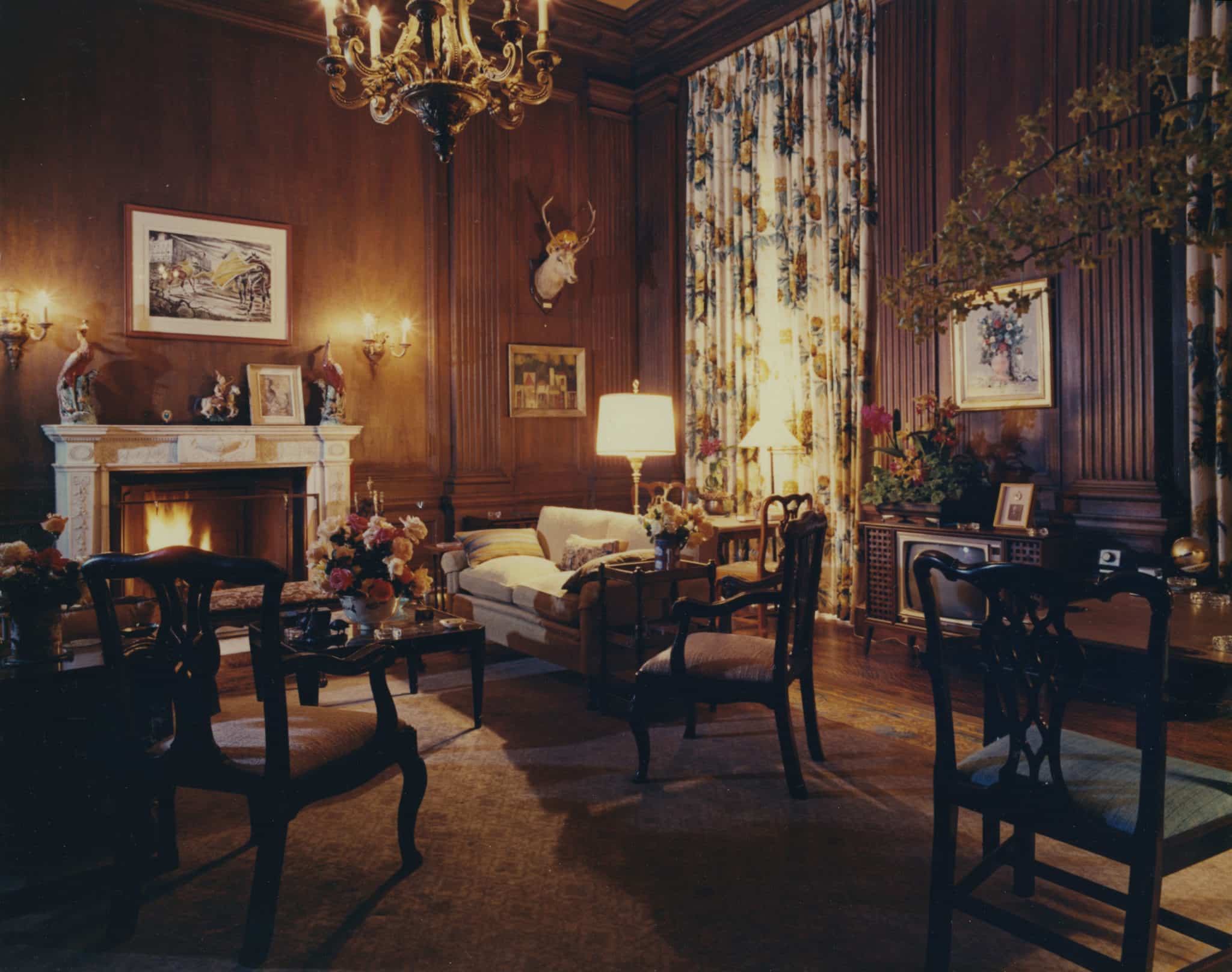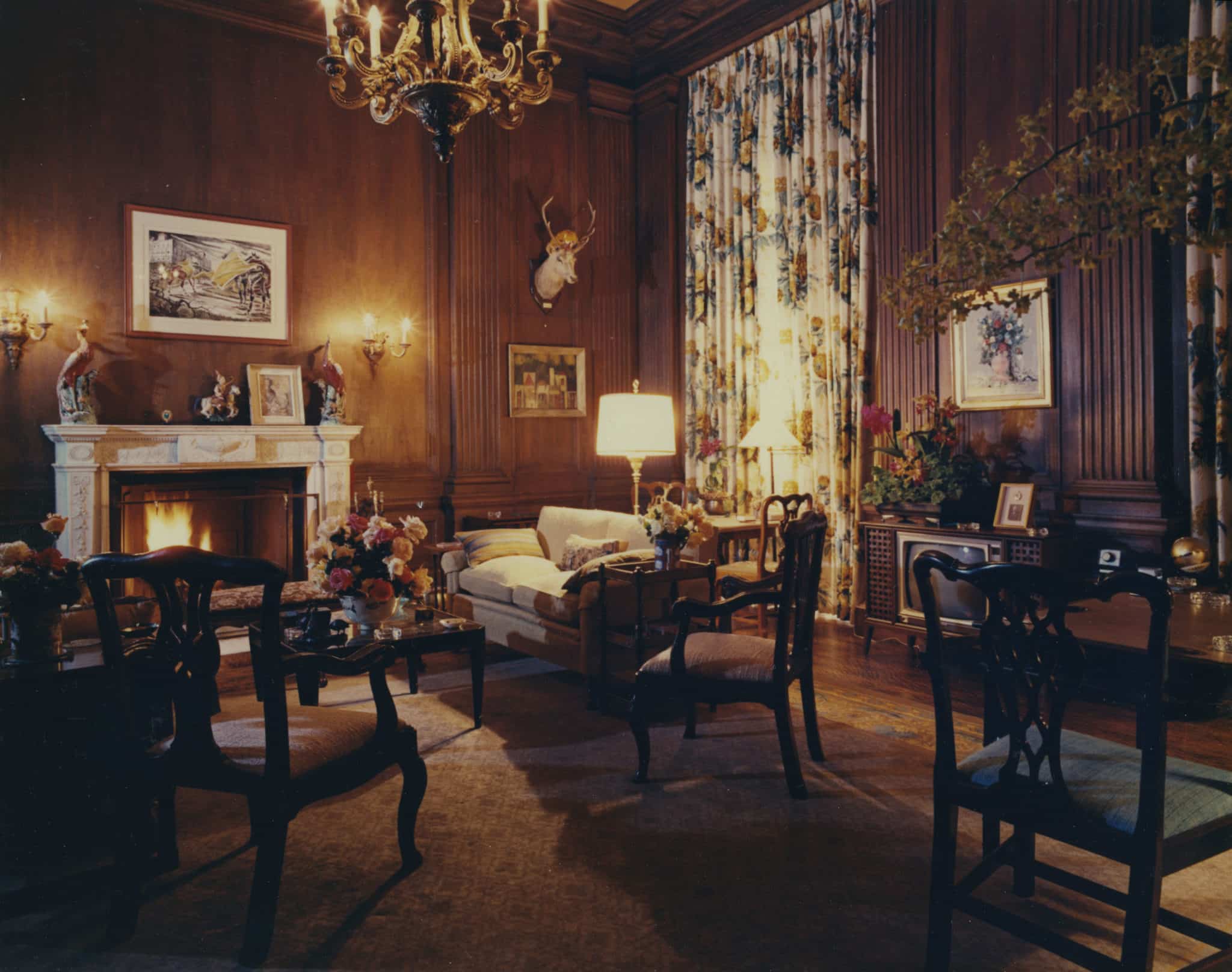 Beginning with the Drawing Room in 2018, we have been restoring rooms and reassessing the collection to reset back to its Gilded Age grandeur. As we deepen our research, we are actively searching for historic pieces to aid in this reset.
I have many tools at my disposal to search for Lost Treasures. Most recently I added a page to the website showing the public pieces I am on the lookout for. I also have flags at auction sites around the world.
I flag for words like Bourn, Roth, Filoli, and so on. When one of those words pop up in a description at an auction, I am notified and can investigate. There are also amazing folks who see something at auction or in a local antique shop who reach out to me, which is the most common way I am alerted to a Filoli item out on the market.
Choosing items to return to the House is entirely based on history. Filoli has a number of inventories at my disposal. In 1930, and again in 1936, during the Bourn era and following their deaths, a complete inventory was done of the interior of the House. The inventory moves room by room giving me a mental snapshot of how the room looked at that point in time. The Roths purchased the House fully furnished so there is significant continuity between the two families. When Lurline Roth donated the House to the National Trust for Historic Preservation in 1975, the contents of the House were sold at auction. The auction inventory provides me with another tool. In addition to the physical inventories, we also have photos, both formal pictures taken of the House and casual family photos of both the Bourn and Roth eras. With all of these tools, I am able to piece together the interiors and how they changed through time.
Which brings me to our latest acquisition. Recently, an auction item at Bonhams was brought to my attention by an eagle-eyed member of Filoli. Soon after I was told about this piece, Bonhams reached out to me saying that they had an item from Filoli with a rock solid provenance. Upon visiting the Bonhams site I was delighted to see a beautiful piece of art by famed Chinese/Hawaiian artist, Betty Ecke (Tseng Yuho or Zheng Youhe). The art had a very strong provenance – Mr. and Mrs. Roth purchased the art from Betty Ecke and brought it to Filoli.
At some point Mrs Roth sold the piece to an Ecke collector, Mr. Gordon. At some point after, Mr. Gordon or his estate consigned it to Bonhams where Filoli rejoins the story.
It is essential to recollect our lost treasures. Works like this one by Betty Ecke complete our story, bringing to life the families that made Filoli their home. I am continuously reevaluating the collection we have now and using the tools that I have mentioned earlier to breathe life into the House.
Not everything that we have accepted over the years belongs here, nor does Filoli have the storage space to accommodate a massive collection. We meticulously evaluate and reevaluate each and every single item that we have in our collection. We consider the object's history here by asking a number of questions:
Has the object or one like it ever been on display here?
How often have we displayed the object, if ever?
Does the object align with known items that were in the House?
Does the object align with known themes that the House was decorated in, such as beauty, nature, and women?
None of this is done lightly. Each object is given full consideration. By removing items that do not belong here, we accomplish two important things. First, we free up space to allow for the recollection of items like the Ecke piece. Secondly, we free these objects, that have been sitting for years in our storage, to be owned and loved by someone who sincerely appreciates them.
I love my job here at Filoli. I love bringing this House to life and in turn, giving new life to the people who lived here. Please continue sharing ideas on where to find our lost treasures. Check out filoli.org/lost-treasures for pieces we want to bring back home. I am always interested in talking about the re-collecting of Filoli.
This blog post was written by Kevin Wisney, Director of Museum Collections and Curator. Help us to continue recollecting for the historic House by visiting our Lost Treasures page.