Object Spotlight: 19th Century Snuff Box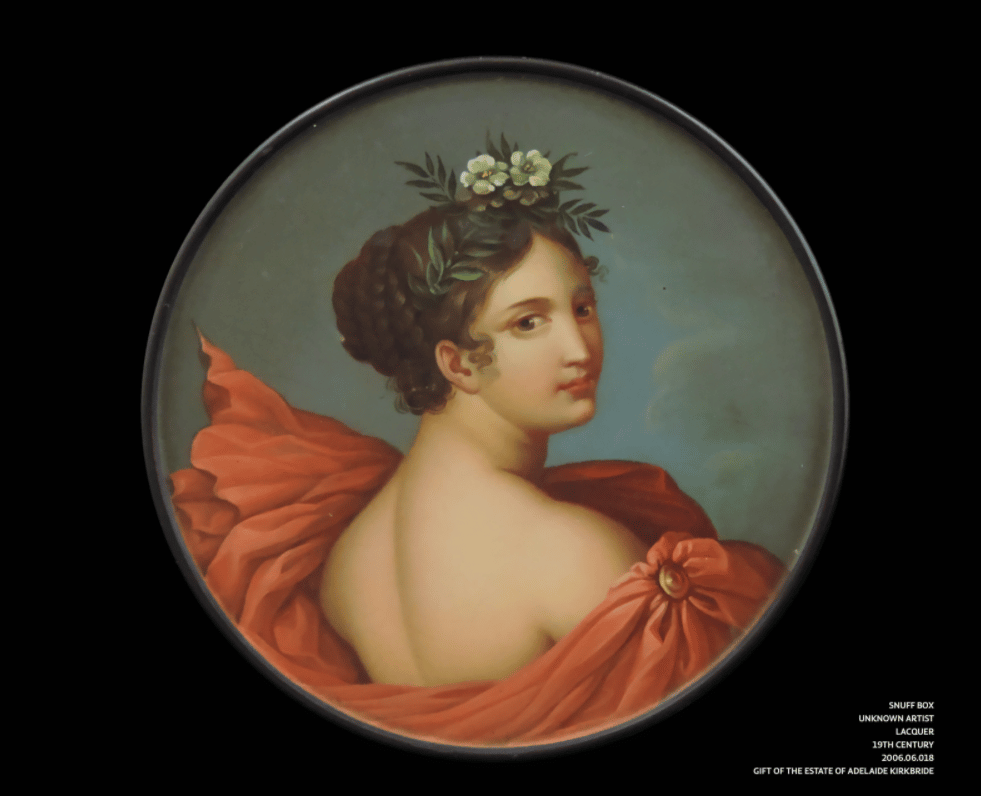 Within Filoli's Museum Object Collection is a small group of 18th to 19th century snuff boxes and trinket
boxes originally meant to contain a day's worth of snuff; a smokeless tobacco that is inhaled through the nose. Many were finely decorated and later became collectible. Those in the collection feature a scene or portrait painted in miniature on the lid. While their size can vary, the majority fit comfortably in the palm of the hand. Some are lacquer, while others a more delicate body of papier-mâché. Their countries of origin are varied; including: England, France, Italy and Russia.
This piece is a round black lacquer body decorated with a miniature neoclassical portrait of a bare shouldered young woman, looking over her right. A billowing deep salmon pink drapery flows around her, pinned with a gold broach at her shoulder. A crown of leaves and small white flowers adorns her elaborate braided updo. Behind her, a blue sky filled with puffy white clouds.
By Julie Bly DeVere, Director of Museum Collections