Live performance is back at this historic estate: music, dance, and art on the Summer Stage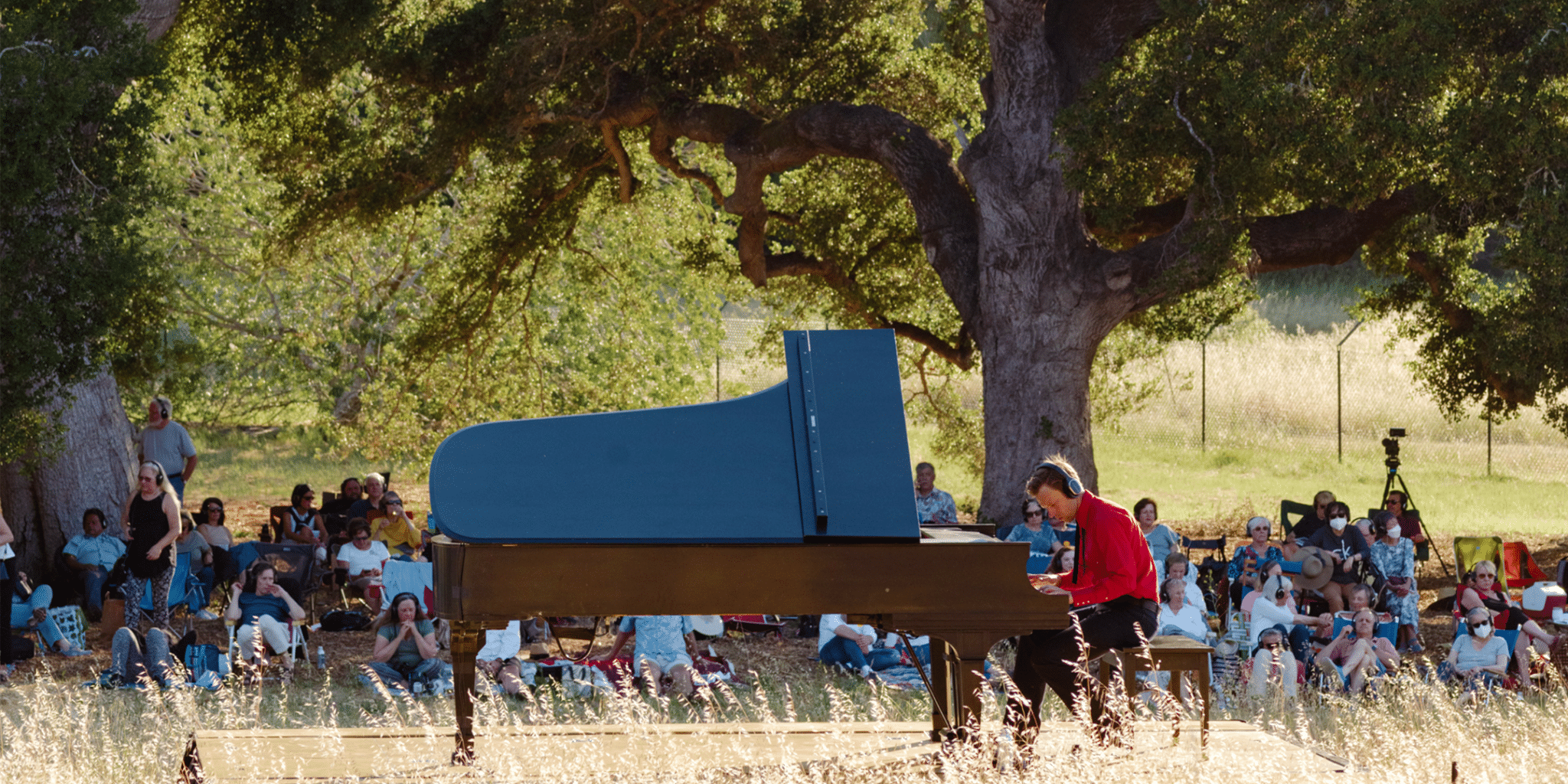 FOR IMMEDIATE RELEASE
Filoli brings live performance with series that celebrates the Bay Area performing arts community
Woodside, CA, May 19, 2023– Vibrant live performances take stage against the backdrop of Filoli's historic House. This summer, Woodside, California's iconic estate is welcoming back live performance on their Summer Stage; a series celebrating the Bay Area performing arts community through live music, dance, and more.
As the sun sets behind the Santa Cruz mountains, visitors can relax in Filoli's picturesque Meadow with a drink in hand. Filoli will have bar and food service available to complete the outdoor entertainment ambiance. Today, Filoli announces their 2023 Summer Stage line up:
Tory Teasley
Sunday, June 11, 6-7:30pm
Filoli welcomes Ms. Tory Teasley, the most up-and-coming Funk and Soul vocalist in the Bay Area! An Oakland Native – with a power in her voice that will resonate through the Meadow and leave a profound impression on your soul. Stop dancing? Yeah, right. Let's do it with PRIDE!
Ballet Folklorico Mexicano
Wednesday, June 28, 6-7:30pm
Drawing on the artistic variety of Mexico's different regions, the Ballet Folklorico Mexicano presents dances in their traditional form as well as contemporary choreography.
Effie Zilch and Miko Marks
Sunday, July 9, 6-7:30pm
Join us for an evening with local Redtone recording artists Effie Zilch and Miko Marks, fresh off their latest national tour with Little Feat.
Lolah
Sunday, July 23, 6-7:30pm
Join us for an evening with Indie pop-rock singer-songwriter, Lolah for a groovy, upbeat and lively performance in the Meadow. Lolah's gorgeous lyrics, marvelous melodies and bewitching voice are the recipe for a perfect declaration of love.
Brucemore Artisan Studio
Wednesday, August 9, 6-7:30pm
Up and coming artists from fellow historic site, Brucemore in Cedar Rapids, Iowa, take the summer stage. The Artisan Studio at Brucemore celebrates the arts and provides a home to cultivate local talent.
Trio Paz
Sunday, August 20, 5:30pm-7pm
Trio Paz is an infectious musical mix of Flamenco Rumba, Latin, and Brazilian, laying down masterful beats with a playful tempo that get your feet moving and won't let them stop. Whether you're dancing or watching, Trio Paz keeps it exciting and fun!
Mya Byrne
Sunday, September 10, 5:30pm-7pm
Mya Byrne is a rich, powerful Americana storyteller, delivering a blend of country, glam-pop, blues and poetic folk songwriting. Out and proud, she is a leader for the presence of queer trans women in country and Americana.
General admission and VIP experience tickets are available now at filoli.org/summer-stage.
Contact dhielscher@filoli.org to learn more.
Filoli Hours & Admission
Filoli is open every day from 10am-5pm including access to the House, Garden, Trail, Clock Tower Shop, and Quail Café. Summer Stage is a separate after-hours event, and tickets can be purchased at filoli.org/summer-stage.
About Filoli
Filoli is a vibrant landscape of the Bay Area, situated on the unceded ancestral lands of the Ramaytush Ohlone, in Woodside, California. The estate boasts 654 acres of beauty nestled along the slopes of California's coastal range. Originally built as a private residence in 1917, Filoli was opened to the public in 1975 as a 501(c)(3) nonprofit organization and site of the National Trust for Historic Preservation. The property is considered one of the finest remaining country estates of the 20th century, featuring a 54,000+ square-foot Georgian revival-style mansion, 16 acres of exquisite English Renaissance gardens, a 6.8-acre Gentleman's Orchard, and hundreds of acres of Natural Lands with 5 distinct ecosystems and a 1-mile Estate Trail. Filoli is dedicated to connecting our rich history with a vibrant future through beauty, nature and shared stories, so that one day all people will honor nature, value unique experiences, and appreciate beauty in everyday life. For more information about Filoli, visit filoli.org.
Contact:
Filoli
86 Cañada Road
Woodside, CA 94062
(650) 364-8300 ext. 235
press@filoli.org