Filoli Historic House and Garden Announces Winter Haiku Contest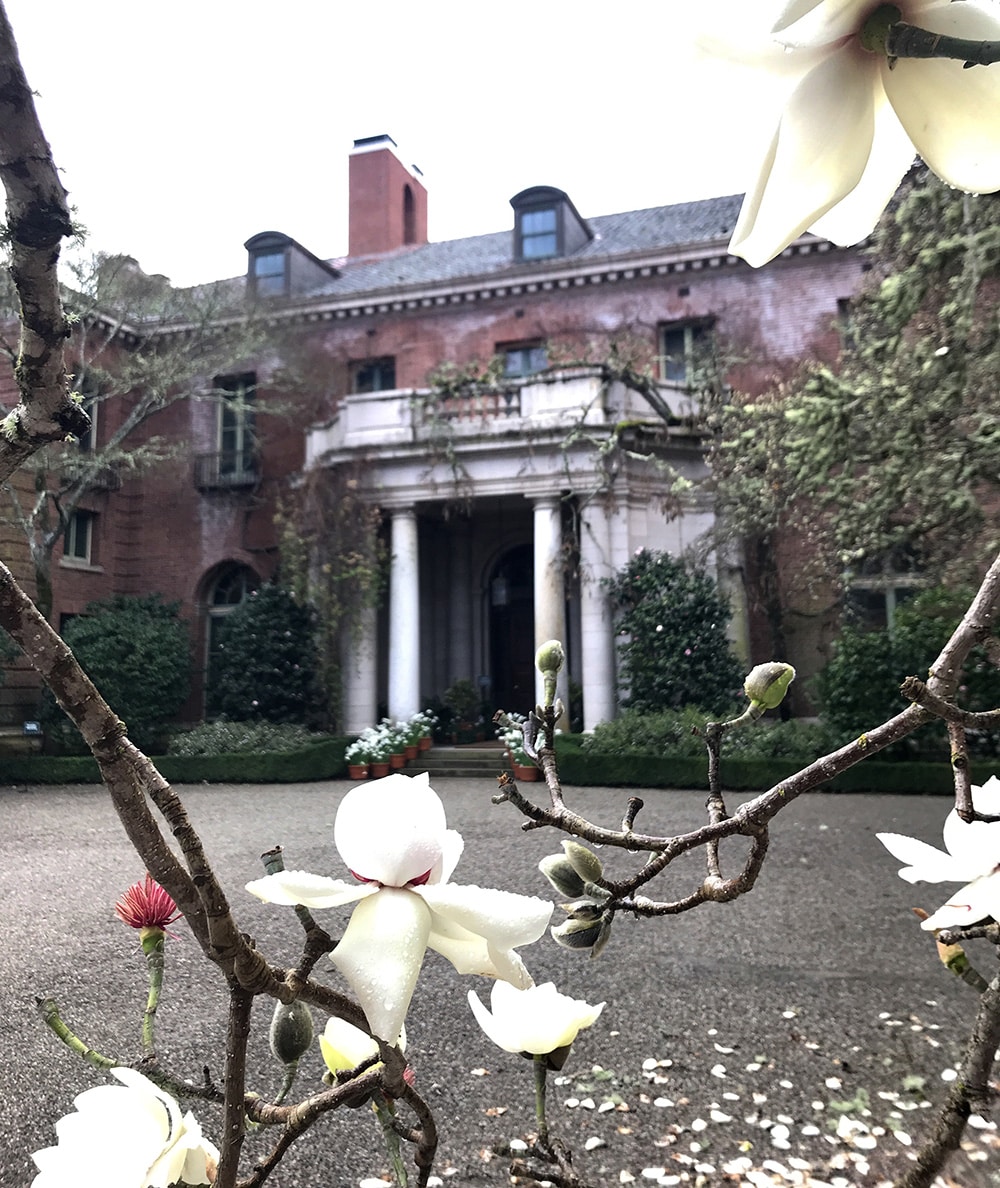 San Mateo County Poet Laureate to Judge Entries Reflecting the Beauty of Filoli's Garden in Winter; Winners Receive Free Filoli Membership for One Year
WOODSIDE, Calif., January 14, 2020 — Filoli Historic House and Garden, a site of the National Trust for Historic Preservation and one of the last country estates reminiscent of the Gilded Age, today invites the public to participate in its 2020 Winter at Filoli haiku contest. Haiku poets, as well as those new to the haiku form, may submit up to three original, previously unpublished poems in the 5/7/5 format that reflect or are inspired by the beauty of Filoli's garden in winter. The current San Mateo County Poet Laureate Aileen Cassinetto will judge the entries blind, selecting 15 finalists and three winners. Prizes for first place, second place, and best under 18 years of age include free Filoli memberships for one year.
A traditional Japanese haiku is a three-line poem with seventeen syllables: five in the first line, seven in the second line, and five in the third line. Haiku often focus on images from nature or brief moments in time, depicting colorful scenes or juxtaposed images and evoking sudden emotion or enlightenment. They are meant to be simple, direct, and read in one breath.
"Winter at Filoli is a season of beauty and reflection, and many of our winter displays and special events are rooted in Asian cultures and traditions," said Kara Newport, CEO of Filoli. "Capturing visitors' experiences in haiku form seemed like the perfect way to
support our mission of honoring nature, valuing unique experiences, and appreciating beauty in everyday life. We look forward to reading all the entries."
Entries must be written in English and may be submitted online, via mail, or in person at the Filoli Visitor Center. The deadline for entries is Saturday, February 15, 2020 at 12:00pm PST. The finalists will be announced on Wednesday, February 19 and invited to a special event at Filoli on Sunday, March 1, when the winners will be announced. Winners will have the opportunity to recite their haiku at the event.
For more information about the Winter at Filoli haiku contest or to submit an entry, please visit: www.filoli.org/haiku.
About Filoli
Located south of San Francisco in Woodside, California, Filoli boasts 654 acres of beauty nestled along the slopes of California's coastal range. Originally built as a private residence in 1917, Filoli was open to the public in 1976 as a 501(c)(3) nonprofit organization and site of the National Trust for Historic Preservation. The property is considered one of the finest remaining country estates of the 20th century, featuring a 54,000+ square-foot Georgian revival-style mansion, 16 acres of exquisite English Renaissance gardens, a 6.8-acre Gentleman's Orchard, and a nature preserve with over seven miles of hiking trails. Filoli is dedicated to connecting our rich history with a vibrant future through beauty, nature, and shared stories, so that one day all people will honor nature, value unique experiences, and appreciate beauty in everyday life. For more information about Filoli, visit www.filoli.org.
Contact:
Filoli Historic House & Garden
86 Cañada Road
Woodside, CA 94062
(650) 364-8300
press(at)filoli.org