Filoli Welcomes Winter Blooms to Brighten the Season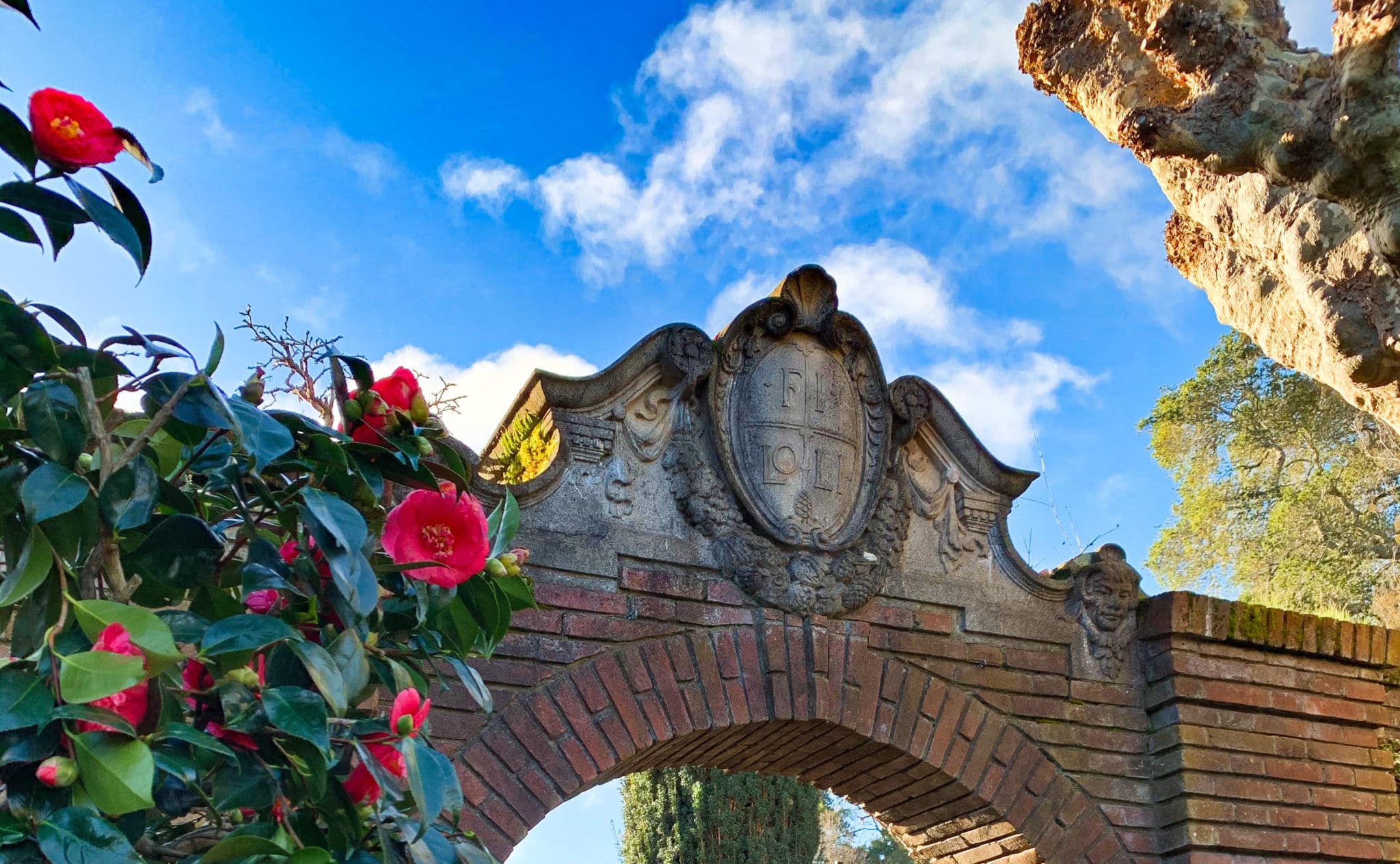 FOR IMMEDIATE RELEASE 
WOODSIDE, Calif., January 3, 2022–  Filoli is an expansive landscape situated on the unceded ancestral lands of the Ramaytush Ohlone. Today, this estate serves as a community cultural center and announces a season centered on horticulture: Winter Blooms. 
At a time when most gardens are resting for the season, Filoli's garden is accented with the color of winter blooms. Director of Horticulture Jim Salyards explains: "Filoli sits in a location where there are actually lots of plants that bloom in winter. This season, magnolias, citrus, hellebores, camellias, and paperwhites are blooming as well as less showy flowers like the delicate violets and cyclamen. Winter is a time to make your way through the garden at a slower pace, take in the design of the garden spaces, and observe each plant and flower." Visitors can check What's Blooming for the latest virtual updates on the winter Garden.
In the House and Garden House, citrus, orchids, and tropical houseplants will be on display. Filoli maintains a collection of orchids composed partly of plants from the Roth family; however, some from Filoli's first owners, the Bourns, still thrive. "From construction in 1917 and through its modern history, the House at Filoli has had a tradition of bringing nature indoors," CEO Kara Newport says, "The flower-arranging room was part of the original House plan and both women of the House, Agnes Bourn and Lurline Roth, had a passion for flower arranging. Today, our talented horticulture staff create arrangements weekly and we bring in an array of tropical houseplants which brings the House to life". Also in the House, learn how the Bourns and Roths connected the inside of their home to their lush garden outside through architecture, decor, and art. Filoli will display rare floral-themed pieces from the extensive porcelain collection.
To add to the indoor beauty, the Santa Clara Valley and San Francisco Orchid Societies will participate in an Orchid Takeover in Filoli's historic House from January 29 through February 6, on display for visitors to see with Filoli admission. The Santa Clara Valley Orchid Society will be selling plants propagated by their members on the weekend of February 5-6 for Filoli's first ever orchid sale, available with Filoli admission. In addition to this sale, the Clock Tower Shop is open daily for visitors to peruse an array of common and more unusual houseplants sourced from local nurseries as well as plants grown from Filoli's greenhouse collection.
Stories in Bloom will take place in the Ballroom on select Sundays through February. Guest performers reflect on the stories we celebrate this season through oral traditions, poetry, short stories, and flower arranging. Performers include Grammy-nominated storyteller Diane Ferlatte, former San Francisco Poet Laureate Kim Shuck, and more. Programs are free with Filoli admission; online reservations are required due to limited space.
To honor the late Dr. Martin Luther King, Jr., Filoli will create a reflective space where guests can hear famous oratories of the civil rights movement from Saturday, January 15 – Monday, January 17, Martin Luther King, Jr. Day. A soundscape in the Garden invites visitors to pause, listen, and reflect on famous oratories of our past as well as guiding voices of the Black Lives Matter movement. In the House, the Family Room TV features historic Bay Area local news coverage from the Civil Rights Movement.
As January comes to a close, Filoli welcomes the Lunar New Year with a virtual tour showcasing winter orchid and citrus displays, a virtual tour of Asian art in the historic House, and a virtual Chinese brush painting demonstration by artist Ming Lee. Learn the significance of fruit and flowers during the Lunar New Year holiday, offered virtually for Filoli fans near and far!
Filoli Admission & Hours
Tickets are on sale now! Advanced tickets are required and can be purchased at filoli.org/visit. Filoli is open every day from 10am – 5pm. The House is open from 11am – 4:30pm. Filoli will be open on Martin Luther King, Jr. Day.
Admission Prices
Adult: $25
Senior (65+): $22
Student, Teacher, & Military: $20
Children (5-17): $15
Children under 5: Free
Filoli Members: Free, must reserve online
About Filoli
Filoli is a vibrant landscape of the Bay Area, situated on the unceded ancestral lands of the Ramaytush Ohlone, in Woodside, California. The estate boasts 654 acres of beauty nestled along the slopes of California's coastal range. Originally built as a private residence in 1917, Filoli was opened to the public in 1977 as a 501(c)(3) nonprofit organization and site of the National Trust for Historic Preservation. The property is considered one of the finest remaining country estates of the 20th century, featuring a 54,000+ square-foot Georgian revival-style mansion, 16 acres of exquisite English Renaissance gardens, a 6.8-acre Gentleman's Orchard, and a nature preserve with eight miles of hiking trails. Filoli is dedicated to connecting our rich history with a vibrant future through beauty, nature and shared stories, so that one day all people will honor nature, value unique experiences, and appreciate beauty in everyday life. For more information about Filoli, visit filoli.org.
Contact:
Filoli Historic House & Garden
86 Cañada Road
Woodside, CA 94062
(650) 364-8300