Filoli Receives Highest National Recognition: Awarded Accreditation from the American Alliance of Museums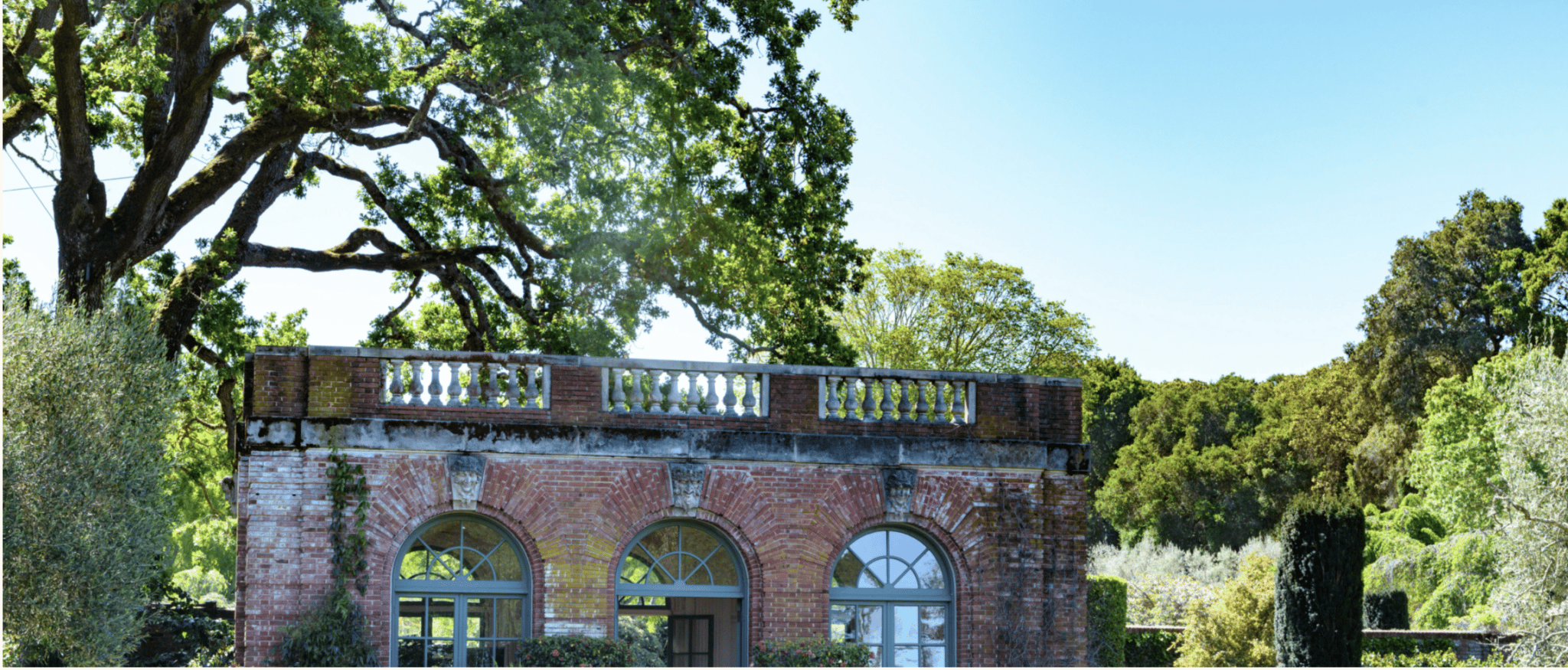 FOR IMMEDIATE RELEASE
WOODSIDE, Calif., December 3, 2021 – Filoli has achieved accreditation by the American Alliance of Museums (AAM), the highest national recognition afforded the nation's museums. Accreditation signifies excellence to the museum community, to governments, funders, outside agencies, and to the museum-going public. CEO, Kara Newports says that "As staff at Filoli we are stewards of an institution and collections held in public trust. The accreditation process has provided valuable insight into how we are reflecting our commitment to our mission and the critical alignment between staff and board. We have emerged from it with renewed assurance of our trajectory towards a truly visitor-centric organization, where stories connect our visitors with history, nature, and the diversity of our region".
Alliance Accreditation brings national recognition to a museum for its commitment to excellence, accountability, high professional standards, and continued institutional improvement. Developed and sustained by museum professionals for 50 years, the Alliance's museum accreditation program is the field's primary vehicle for quality assurance, self-regulation, and public accountability. It strengthens the museum profession by promoting practices that enable leaders to make informed decisions, allocate resources wisely, and remain financially and ethically accountable in order to provide the best possible service to the public.
In 2018, the Filoli Board of Directors launched a new strategic vision to ensure we provided our community and visitors with broad and equal access to our organization. One of the tenets of this plan is "organizational excellence." Incoming Board President, Carol Moran said that "Accreditation through the American Alliance of Museums not only requires us to be transparent in our processes and operation through peer reviews, but it helps us to ensure we are accurately representing and living in to our intentions. AAM verification also helps to inspire the confidence in our membership to recognize Filoli as a leader in the museum industry."
Of the nation's estimated 33,000 museums, over 1,095 are currently accredited. Filoli is one of only 77 museums accredited in California. Accreditation is a very rigorous but highly rewarding process that examines all aspects of a museum's operations. To earn accreditation a museum first must conduct a year of self-study, and then undergo a site visit by a team of peer reviewers.
The Alliance's Accreditation Commission, an independent and autonomous body of museum professionals, considers the self-study and visiting committee report to determine whether a museum should receive accreditation. David Wollenberg, Board President who participated in the site visit with the visiting committee said that his job was easy. "On the second day of the site visit the Executive Committee met with our peer reviewers". He told them that it is really all about the staff: "now that you have met our team you know why we do this and why we are proud to be board members of this organization."
"Accredited museums are a community of institutions that have chosen to hold themselves publicly accountable to excellence," said Laura L. Lott, Alliance President and CEO. "Accreditation is clearly a significant achievement, of which both the institutions and the communities they serve can be extremely proud."
About Filoli
Filoli is a vibrant landscape of the Bay Area, situated on the unceded ancestral lands of the Ramaytush Ohlone, in Woodside, California. The estate boasts 654 acres of beauty nestled along the slopes of California's coastal range. Originally built as a private residence in 1917, Filoli was opened to the public in 1977 as a 501(c)(3) nonprofit organization and site of the National Trust for Historic Preservation. The property is considered one of the finest remaining country estates of the 20th century, featuring a 54,000+ square-foot Georgian revival-style mansion, 16 acres of exquisite English Renaissance gardens, a 6.8-acre Gentleman's Orchard, and a nature preserve with eight miles of hiking trails. Filoli is dedicated to connecting our rich history with a vibrant future through beauty, nature, and shared stories, so that one day all people will honor nature, value unique experiences, and appreciate beauty in everyday life. For more information about Filoli, visit filoli.org.
Contact:
Filoli Historic House & Garden
86 Cañada Road
Woodside, CA 94062
(650) 364-8300
About the American Alliance of Museums
The American Alliance of Museums has been bringing museums together since 1906, helping to develop standards and best practices, gathering and sharing knowledge, and providing advocacy on issues of concern to the entire museum community. Representing more than 35,000 individual museum professionals and volunteers, institutions, and corporate partners serving the museum field, the Alliance stands for the broad scope of the museum community. For more information, visit www.aam-us.org.
# # #