Filoli opens never-before-seen historic garden to the public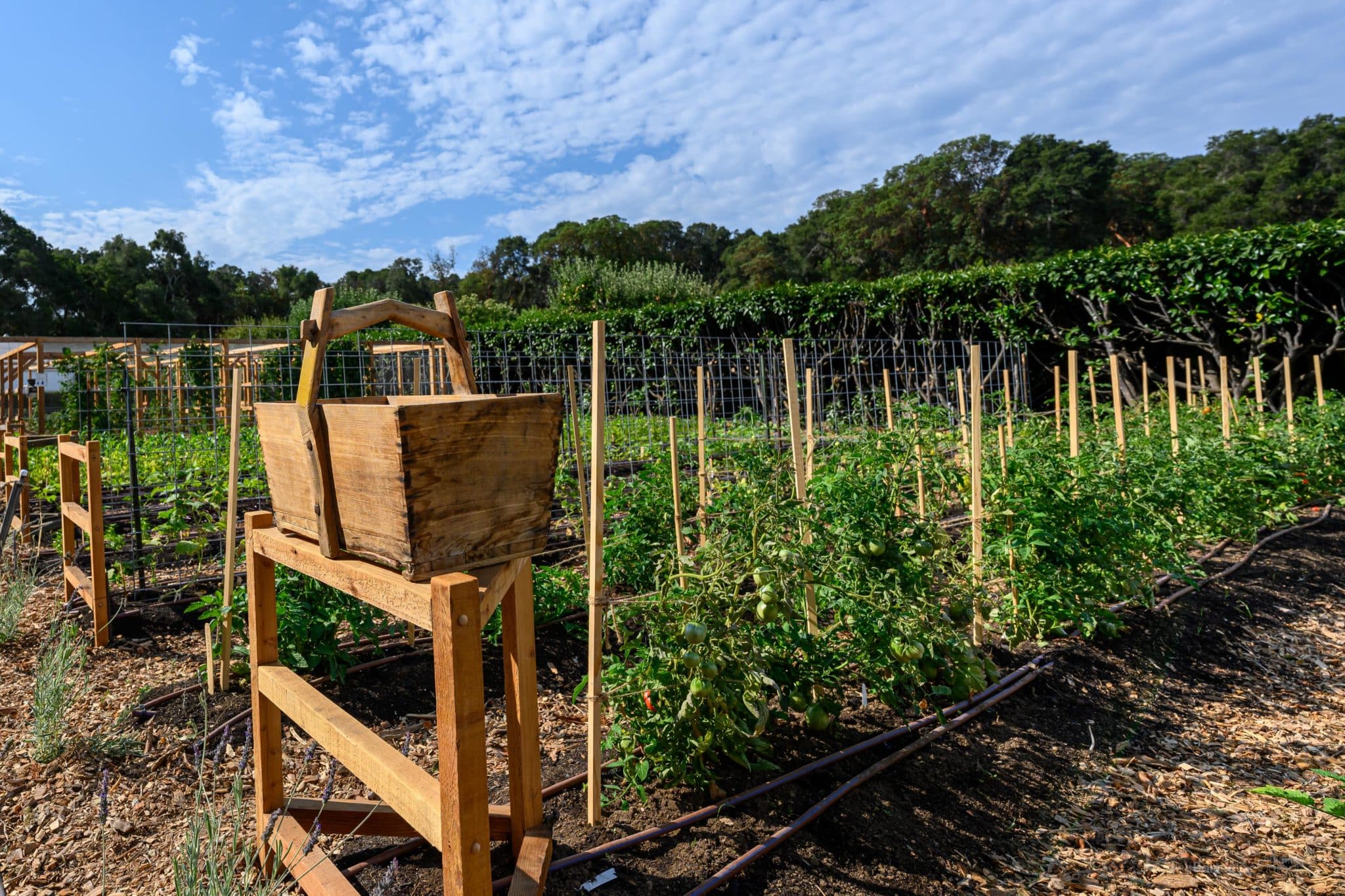 FOR IMMEDIATE RELEASE
Woodside, Calif., July 28, 2022– Filoli is a vibrant landscape of the Bay Area situated on the unceded ancestral lands of the Ramaytush Ohlone. Today, this estate serves as a community cultural center and announces the opening of the Vegetable Garden, a historic component of Filoli's 16-acre Garden never before seen to the public.
Since Filoli became a public garden in 1975, the historic Vegetable Garden has remained a lost sliver of the Estate. Hidden by a large hedge on the east side of the roses, the space has been quietly cared for by staff as a cooperative vegetable garden. Following a significant renovation funded by private donations, Filoli's Vegetable Garden will open to the public for the first time in its over 100 year history on August 5, 2022.
In 2018, Filoli completed a strategic plan with a key directional focus on expanding visitor experiences and building meaningful connections to Filoli's rich history. "Filoli was originally envisioned as a self-sustaining estate and has a long history of food production," says CEO Kara Newport. "We've seen an increased interest in our visitors' desire to connect with nature through both gardening and food. Filoli's commitment to inclusion, horticultural expertise, and strategic focus on public engagement uniquely positions us to meet our community's needs."
Filoli's visitors are invited to step inside this beautiful design in an edible landscape as it grows into abundance through fall. The season's harvest will be used in products for Filoli's Clock Tower Shop to add to the fruit butters, spice blends, and hard apple cider, shared in public programs, and donations to local food banks.
The historic site features new renovations, including renovated and ADA accessible berry cages and raised beds, tips to bring home in the demonstration garden, celebrations of the Bay Area's immigrant communities through Filoli's partner plots, dedicated seating area to create an outdoor classroom and demonstration space, and more. Every Thursday in September from 5-8pm, Summer Nights programming will be held in the Vegetable Garden as an experience included with Summer Nights admission.
"Food is universal and has been used across cultures and time to bring people together." Says Erika Frank, Filoli's Director of Learning & Engagement, "We asked our visitors what vegetables and herbs they brought from their home countries and they gave us endless ideas to incorporate into the garden beds; Korean perilla, Persian cucumber, tomatillos. It's a wonderful representation of Bay Area culture that we look forward to sharing."
This Vegetable Garden renovation project was made possible by a leadership gift from C. Preston Butcher in honor of Carolyn Fulgham Butcher. Carolyn is an avid gardener, a member of the Woodside Atherton-Garden Club, and former Filoli board member. In addition to their contribution, this project was supported by over 100 donors. "We are grateful to the generosity and enthusiastic support of our community to bring this project to life and provide this new experience," says Newport.
Please contact press@filoli.org to learn more or schedule a media visit to Filoli.
About Filoli
Filoli is a vibrant landscape of the Bay Area, situated on the unceded ancestral lands of the Ramaytush Ohlone, in Woodside, California. The estate boasts 654 acres of beauty nestled along the slopes of California's coastal range. Originally built as a private residence in 1917, Filoli was opened to the public in 1977 as a 501(c)(3) nonprofit organization and site of the National Trust for Historic Preservation. The property is considered one of the finest remaining country estates of the 20th century, featuring a 54,000+ square-foot Georgian revival-style mansion, 16 acres of exquisite English Renaissance gardens, a 6.8-acre Gentleman's Orchard, and hundreds of acres of Natural Lands with 5 distinct ecosystems and a 1-mile Estate Trail. Filoli is dedicated to connecting our rich history with a vibrant future through beauty, nature and shared stories, so that one day all people will honor nature, value unique experiences, and appreciate beauty in everyday life. For more information about Filoli, visit filoli.org.
Contact:
Filoli Historic House & Garden
86 Cañada Road
Woodside, CA 94062
(650) 364-8300
press@filoli.org