Filoli Celebrates Asian American and Pacific Islander (AAPI) Heritage Month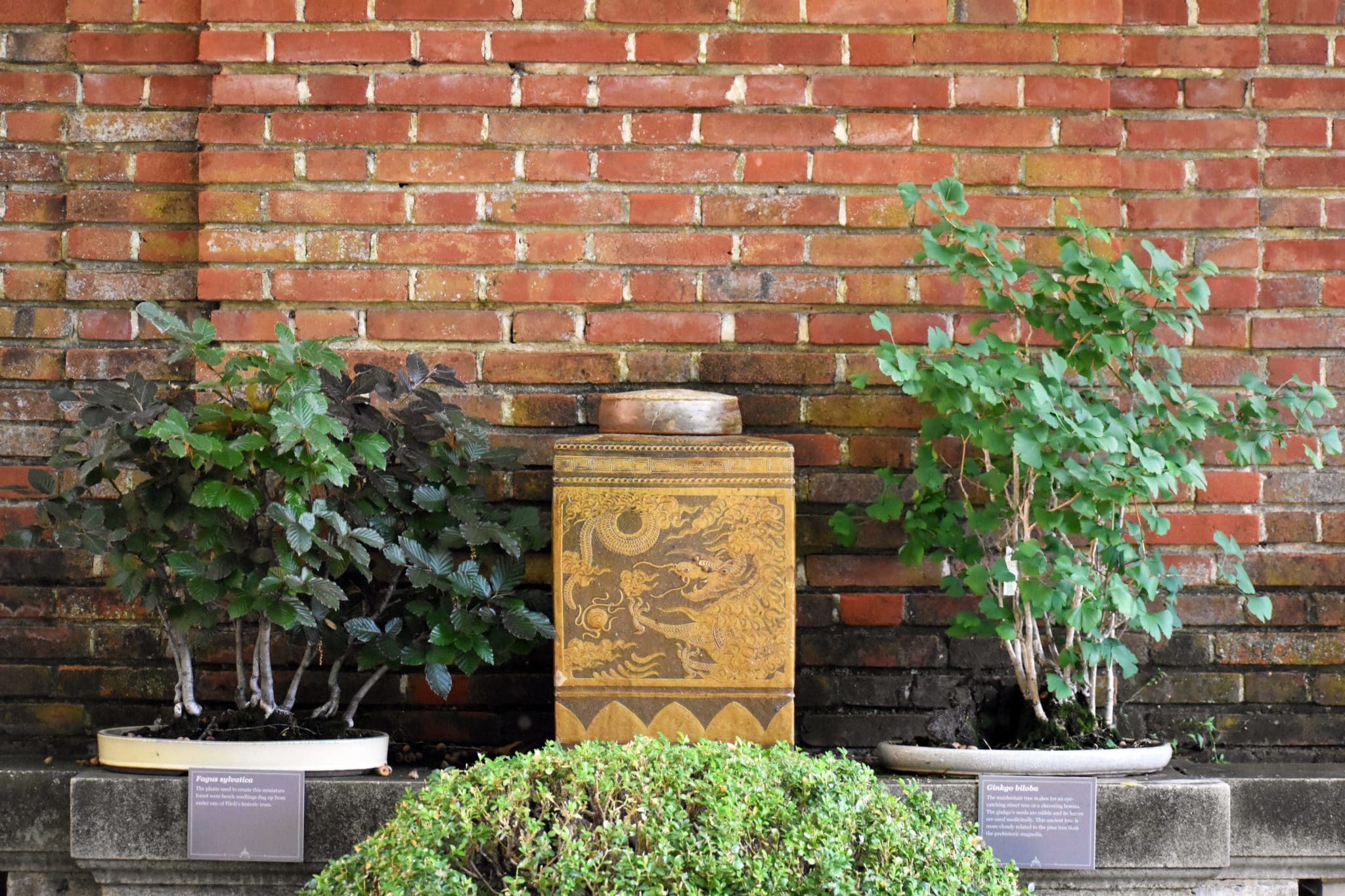 FOR IMMEDIATE RELEASE
WOODSIDE, Calif., April 18, 2022–  Filoli is an expansive landscape situated on the unceded ancestral lands of the Ramaytush Ohlone. Today, this estate serves as a community cultural center and announces a month-long celebration of Asian American and Pacific Islander (AAPI) Heritage. "Asian American and Pacific Islanders are a rich part of Filoli's history and the Bay Area culture that shaped it," says Kara Newport, Filoli's CEO.  "From stories of historic staff like Teikichi Taga to the Japanese nurserymen like Toichi Domoto whose original plants continue to fill the Garden and inspire our visitors each season."
During the month of May, visitors can explore highlights from Filoli's bonsai collection; marvel at tropical blooms that celebrate Filipinx heritage throughout the House, arranged by Diosa Blooms; and see the winning haikus from Filoli's annual haiku contest on display in the Garden.
Filoli's extensive bonsai collection showcases historic Bourn and Roth specimens as well as modern donations. During the Roth family's time at Filoli, the collection was carefully maintained by Lurline Roth's Japanese gardener Mr. Okasaki. In May, the display will be shared on the Dining Room Terrace and Garden House, with signs to learn more in English, Japanese, and Traditional Chinese.
Diosa Blooms is a Filipinx, sister-owned flower and plant boutique in San Francisco. Their team is taking over the House with arrangements that celebrate Filipinx heritage. Filoli has a tradition of telling stories through flowers, from arrangements in the House to vibrant displays in the Garden. "We want to ensure that the stories we tell are reflective of everyone who has contributed to this industry and carried on its rich traditions- at Filoli and beyond," says Erika Frank, Director of Learning & Engagement. "Giving local floral designers a platform in the House is a great way to expand the perspectives of the traditions we keep." From May 14 – 22, 2022, Diosa Blooms will showcase beautiful tropical arrangements in celebration of AAPI month. All Filoli visitors that week will have the opportunity to enjoy Diosa Bloom's beautiful and creative celebration of Filipinx heritage.
Ten finalists of Filoli's annual haiku contest will have their poems displayed in the Garden throughout the month of May. Visitors will experience the beauty of words and nature together, as signs display the top haikus selected by San Mateo County Poet Laureate Aileen Casinetto. Finalists will be announced on the website on Wednesday, April 22, 2022.
"When I saw Filoli's 2020 exhibit Stories of Resilience highlight the journey of Roth-era butler Teikichi Taga as the trusted family servant who was unjustly incarcerated in WWII internment camps, it grabbed my attention and signaled an organizational culture shift I hadn't expected," says Chris Hirano, Filoli's Chief Development Officer. "Sharing the untold stories of our connections with the AAPI community gives a broader connection to Bay Area culture and history; we hope it invites all of our visitors to create new stories at Filoli."
Please email press@filoli.org if you would like to schedule a media visit for AAPI Month.
Filoli Admission & Hours
Tickets are on sale now and sellouts are expected! Advanced tickets are required and can be purchased at filoli.org/visit. Filoli is open every day from 10am – 5pm. The House is open from 11am – 4:30pm.
Admission Prices
Adult: $25
Senior (65+): $22
Student, Teacher, & Military: $20
Children (5-17): $15
Children under 5: Free
Filoli Members: Free, must reserve online
About Filoli
Filoli is a vibrant landscape of the Bay Area, situated on the unceded ancestral lands of the Ramaytush Ohlone, in Woodside, California. The estate boasts 654 acres of beauty nestled along the slopes of California's coastal range. Originally built as a private residence in 1917, Filoli was opened to the public in 1977 as a 501(c)(3) nonprofit organization and site of the National Trust for Historic Preservation. The property is considered one of the finest remaining country estates of the 20th century, featuring a 54,000+ square-foot Georgian revival-style mansion, 16 acres of exquisite English Renaissance gardens, a 6.8-acre Gentleman's Orchard, and a nature preserve with eight miles of hiking trails. Filoli is dedicated to connecting our rich history with a vibrant future through beauty, nature and shared stories, so that one day all people will honor nature, value unique experiences, and appreciate beauty in everyday life. For more information about Filoli, visit filoli.org.
Contact:
Filoli Historic House & Garden
86 Cañada Road
Woodside, CA 94062
(650) 364-8300