Filoli Blooms into New Brand Identity in 2022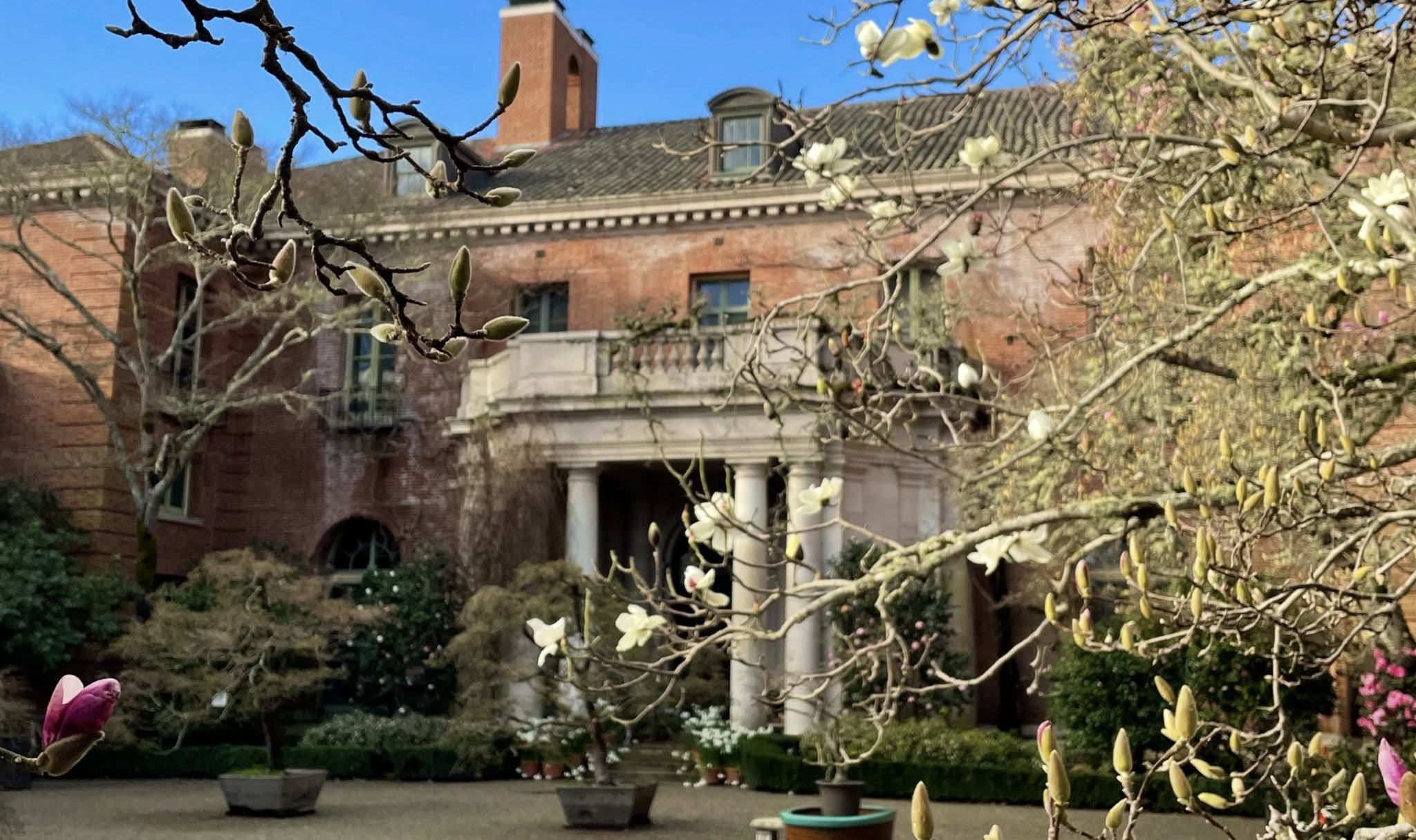 FOR IMMEDIATE RELEASE 
WOODSIDE, Calif., January 19, 2022–  Filoli is an expansive landscape situated on the unceded ancestral lands of the Ramaytush Ohlone. Today, this estate serves as a community cultural center and announces an all new Filoli brand. This rebrand includes a new logo, brand colors, tagline, and look in line with Filoli's strategic plan: Creating a Vibrant Future.
In 2019, the Board of Directors refocused Filoli's interpretive and engagement efforts towards a visitor-centric philosophy. Filoli is increasing their opportunities for connection with diverse audiences and viewing the context of the land Filoli is on through the wider lens of the past, present, and future. "Filoli's strategic plan has set the groundwork and left us well positioned to embark on a rebrand," says CEO Kara Newport. "One of its pillars is Visibility and Branding, giving our leadership staff and board a clear direction for the strategic importance of our brand, mission, and vision. Thanks to the generous support of an anonymous donor, Filoli was able to embark on the exciting work of redesigning our look and visual identity. We established a Brand Task Force led by Chief External Relations Officer Susan O'Sullivan, and composed of senior staff, board members, and community members who collectively lead the way for us to create a new brand that we are incredibly proud of."
Along with the Task Force, Filoli partnered with Chen Design Associates, an internationally-recognized brand studio based in Oakland. Along with the Task Force, Filoli partnered with Chen Design Associates, an internationally-recognized brand studio based in Oakland. They recently celebrated 30 years of crafting original, compelling brand identities and experiences for a clientele spanning multiple industries. Their team of 12 led by Josh Chen was selected as Filoli's design agency of choice after an extensive search. Chen reflects: "Our entire team has appreciated the leadership and staff's excitement and collaboration throughout this journey. And since my family has always enjoyed visiting Filoli, it was especially gratifying to be awarded the opportunity to lead this rebranding effort."
Filoli's brand draws on its culture of evolution, embracing its worth as a special destination that grows in visitors' respect for nature, value for individual stories, and appreciation of beauty in everyday life. This brand establishes a groundwork for all who share Filoli's story to communicate what its identity is becoming as it aims to include a fuller range of stories than what has been told in the past.
Filoli's brand messages, spoken and written, are like pollen, spreading far and wide by Filoli's champions and visitors alike. Concise and articulate, these intentional words disseminate Filoli's benefits and values, empowering the organization's growth and dynamism. Filoli's general tagline: Inspiration in Every Season, is active, inspirational, and simple. It invites everyone into an expansive experience. Its contextual tagline: Vibrant Landscape of the Bay Area situates the brand, giving a geographical cue to those who may not be familiar with Northern California. Filoli's brand strives to convey its meaning in ways that are captivating, clear, and cohesive.
The new logo represents Filoli in the most immediately recognizable form. Proper use of the logo has the cumulative power to engender belonging and pride for those familiar with Filoli, and high regard and attraction for those who have yet to visit.
Its variations include the Primary Logo Lockup, Wordmark, and Brandmark. The Primary lockup shows the Filoli name in strong, clear focus, while the "stemkey" symbol invites curiosity. Timeless letterforms feel both classic and contemporary. The first two letters hint at an archway. The "o" evokes something unexpected. The "stemkey" is generative and symbolizes new growth: buds and leaves coming forth from the main "F" stem. Visually elegant, it contains the idea that a new thing is emerging from history, giving access to all that Filoli offers to everyone.
Filoli's brand colors visualize its established identity, message, and story. Using a consistent set of colors throughout its visual communications provides clear recognition in the public sphere. Filoli's core color palette includes a foundation of neutrals and complementary greens that connote heritage and growth, with a vibrant indigo that exudes the wonder and rejuvenation of being in the calm spaces of the House, Garden, and Nature Preserve. In rhythm with the movements of nature, colors also vary with the seasons. Each new phase brings refreshing additions to Filoli's core colors to renew the look as program events, offerings, and blooms change throughout the year.
"Thank you to all who tend to the details and share our brand," says Chief External Relations Officer, Susan O'Sullivan. "Each touchpoint of Filoli gives a purposeful impression, and connects new audiences to our widening circle. We could not be more proud to present Filoli with this refreshed sense of self, more inclusive and vibrant in its reflection, and finally indicative of who we already are."
Find Filoli's New Brand Assets on Our Press Kit
About Filoli
Filoli is a vibrant landscape of the Bay Area, situated on the unceded ancestral lands of the Ramaytush Ohlone, in Woodside, California. The estate boasts 654 acres of beauty nestled along the slopes of California's coastal range. Originally built as a private residence in 1917, Filoli was opened to the public in 1977 as a 501(c)(3) nonprofit organization and site of the National Trust for Historic Preservation. The property is considered one of the finest remaining country estates of the 20th century, featuring a 54,000+ square-foot Georgian revival-style mansion, 16 acres of exquisite English Renaissance gardens, a 6.8-acre Gentleman's Orchard, and a nature preserve with eight miles of hiking trails. Filoli is dedicated to connecting our rich history with a vibrant future through beauty, nature and shared stories, so that one day all people will honor nature, value unique experiences, and appreciate beauty in everyday life. For more information about Filoli, visit filoli.org.
Contact:
Filoli Historic House & Garden
86 Cañada Road
Woodside, CA 94062
(650) 364-8300
About Chen Design Associates
Create Courageously. Collaborate Generously. Cultivate Excellence. Chen Design Associates is an internationally-recognized brand studio based in Oakland, California. For over thirty years, we've created memorable and meaningful brand experiences across a wide range of markets and industries. Our work is crafted to get you noticed, get your story across, and get your brand pointed in the right direction. We work with clients who are passionate about creating experiences that enhance people's lives.