Filoli Announces Investment in Staff with Living Wage Program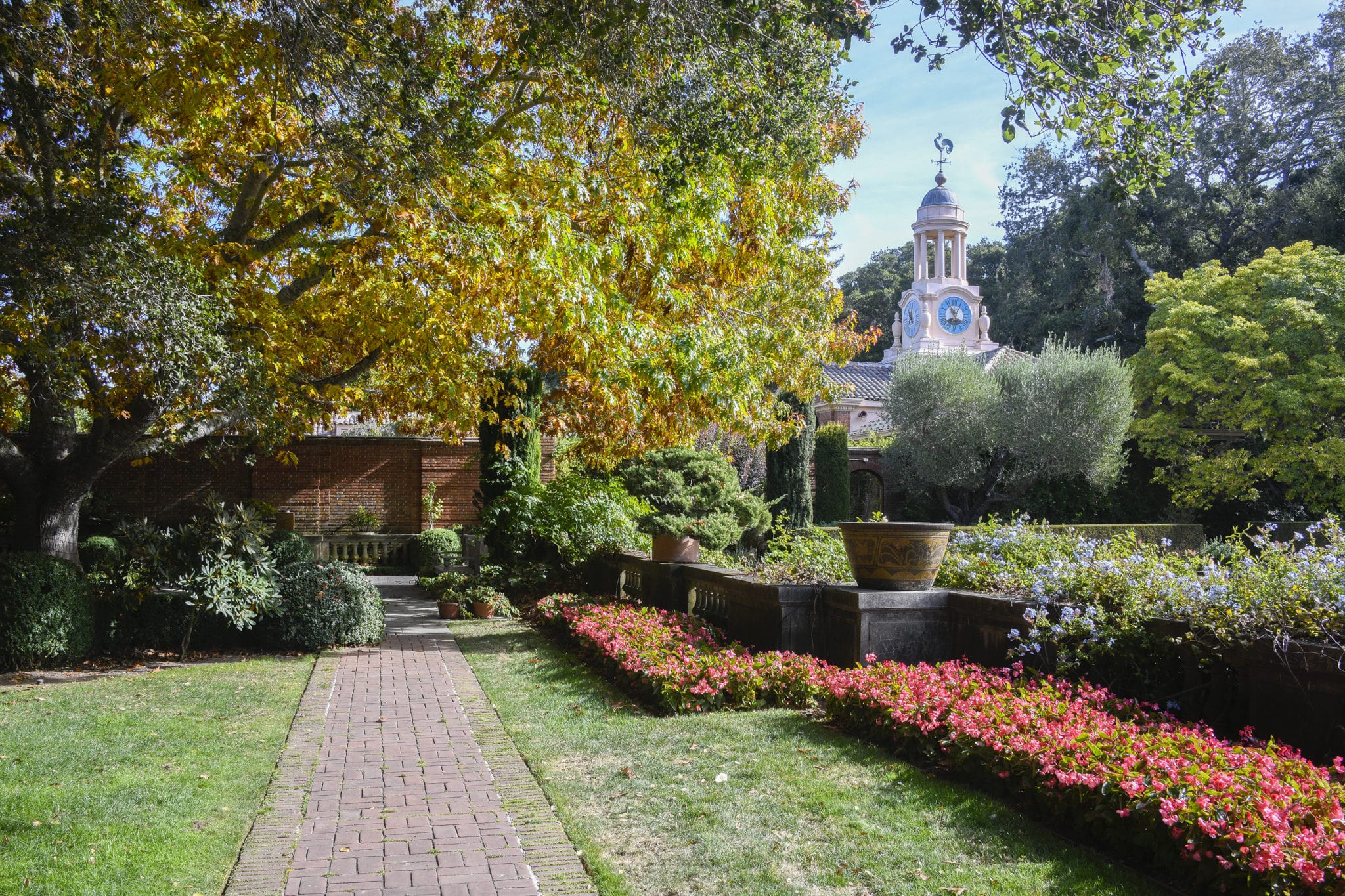 FOR IMMEDIATE RELEASE
Woodside, Calif., October 6, 2021 – Filoli is an expansive landscape situated on the unceded ancestral lands of the Ramaytush Ohlone. Today, this country estate and living example of regional agriculture history announced that its Board of Directors hasapproved a transformational compensation structure based on the living wage for San Mateo County. Through its 2019-2023 strategic plan, Creating a Vibrant Future, Filoli committed to attracting and retaining a talented team and the Board and leadership recognizes that investing in our people is core to a strong, healthy, diverse, and vibrant organization.

The lack of a true living wage, a geographically-specific wage that covers basic living expenses, is one of the most pressing issues facing our community today. San Mateo County is the third most expensive place to live in America based on MIT's Living WageCalculator, a living wage model created by Dr. Amy K. Glasmeier in 2004. According to these calculations, the hourly living wage in San Mateo County is $28 per hour for a full-time employee.

Filoli's new compensation philosophy is built on the base of a living wage. This adjustment immediately increases all staff wages with the highest increases impacting the lowest paid employees. "It's an ethical imperative," Kara Newport, Filoli CEO states: "if we want to attract and retain a diverse staff reflective of our community, we need to pay a living wage." Retention of staff and a dedication to "invest in people," incentivized this policy change. Surrounded by the booming tech industry, attracting and retaining nonprofit staff at Filoli has been a challenge. "We have a staff of over sixty people working at Filoli and we value each and every one of them; we want to keep them all," David Wollenberg, President of the Board states.
"The Filoli experience is really dependent on people so the quality of employees matters," Newport states. Each staff member serves our Bay Area community by sharing the property, its ever-changing garden, expansive ecosystems, and wide breadth of California history through our programs, events, and learning experiences. "The experience is made infinitely better by having a diverse staff and we cannot be equitable in that pursuit without regional pay equity," Newport continues. In February 2021, Filoli launched a Diversity, Equity, Accessibility, and Inclusion (DEAI) Policy and Action Plan, which is also centered around the importance of investing in the Filoli team.

The Board of Directors recognizes that employees with a deep cultural knowledge and appreciation of Filoli take time and finances to develop. The cost of lost productivity compounded by investment in hiring and onboarding weighs heavily on nonprofit organizations like Filoli. Retaining employees is an investment in our future that enables leadership to focus on organizational development.
"We are looking at this from an optimistic standpoint," states Board Member and Human Resources Committee Chair, Nancy Young. "Yes, we're making a bold decision here. Not every organization can or is willing to do this. But I can't think of a better way to invest in the organization than offering a living wage." Young also comments on how a living wage not only improves the lives of the staff but also that of their families and the greater community. Nonprofits, she added, need to recruit and retain top talent, just like any other organization or business.

Flexible, resourceful, educated, problem solvers who wear multiple hats – these are some of the descriptors Newport attributes to Filoli's talented team who engage everyday with the visiting public. "Nonprofit organizations provide cornerstone community resources for the people they serve. It is an honor to be able to compensate a talented team with a basic essential need so that they can focus on the work that they have trained to do and that they love."

This cost of living adjustment follows a series of other benefits Filoli has added in recent years, including doubling the organization's employee 401K match, adding additional holidays and personal time off, a sabbatical program, and educational reimbursement. Recognizing that pay is only one of many factors that leads to more positive work experiences, Filoli offers a multitude of educational experiences to staff. Filoli strives to build a culture of learning through cross-training, multidimensional jobs, and facilitating an environment for staff to be curious, try new things, and take risks. By building a learning-centered culture at Filoli, staff can expand their skills, knowledge, and passions beyond their typical functions and build an environment that is steadfast in achieving the highest standards as a team.

Filoli's new compensation philosophy aims to set a cultural tone and invest in real systemic change, enabling our employees to maintain basic living standards doing the work they love.
As a nonprofit, Filoli is dependent on the support it receives from donors, members, and patrons. Filoli's Board of Directors recognizes that the best investment in Filoli's vibrant future is an investment in the people who work here so we can authentically embody Filoli's credo – to fight for a just cause, love your fellow man, live a good life.

About FiloliFiloli, a vibrant landscape of the Bay Area, is located south of San Francisco in Woodside, California. The estate boasts 654 acres of beauty nestled along the slopes of California's coastal range. Originally built as a private residence in 1917, Filoli was opened to the public in 1977 as a 501(c)(3) nonprofit organization and site of the National Trust for Historic Preservation. The property is considered one of the finest remaining country estates of the 20th century, featuring a 54,000+ square-foot Georgian revival-style mansion, 16 acres of exquisite English Renaissance gardens, a 6.8-acre Gentleman's Orchard, and a nature preserve with eight miles of hiking trails. Filoli is dedicated to connecting our rich history with a vibrant future through beauty, nature and shared stories, so that one day all people will honor nature, value unique experiences, and appreciate beauty in everyday life. For more information about Filoli, visit filoli.org.

Contact:
Filoli Historic House & Garden
86 Cañada Road
Woodside, CA 94062
(650) 364-8300