Crystal Springs Reservoir: The Inspiration for Hoover Dam
September 10, 2022
|
Blog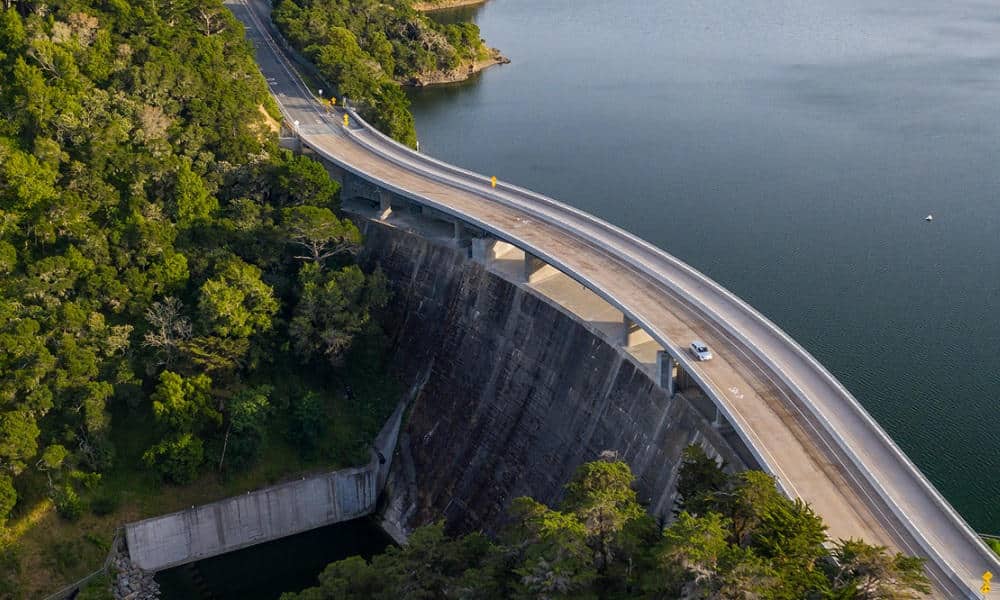 A marvel of engineering, the Crystal Springs Dam was built in 1888 to create the reservoir just north of Filoli. It was built by the Spring Valley Water Company, which had a monopoly on San Francisco's water supply at the time. Though Filoli builder William Bourn had nothing to do with the project, he would later become president of the company in 1908 and located his dream retirement home within view of the glistening reservoir waters.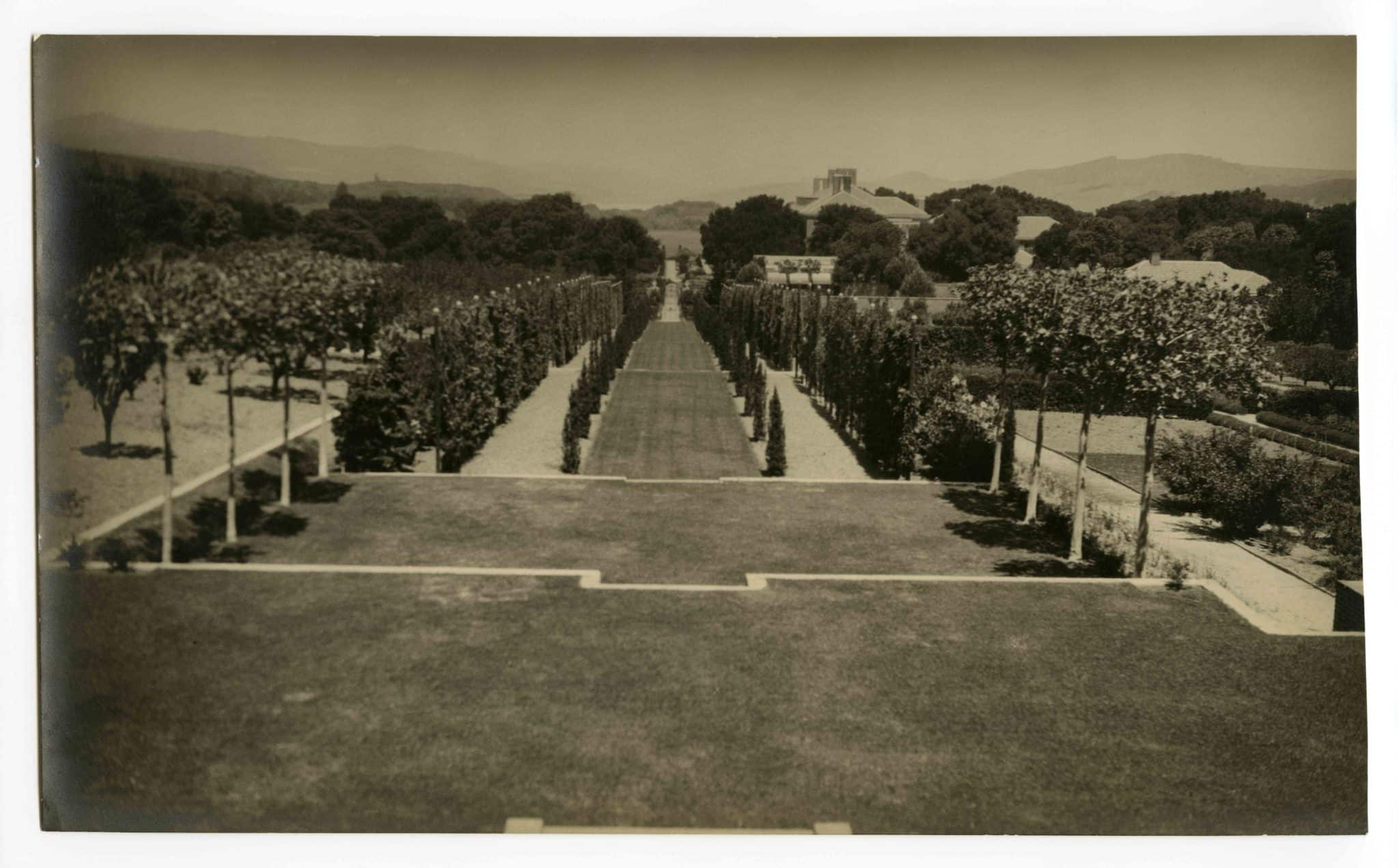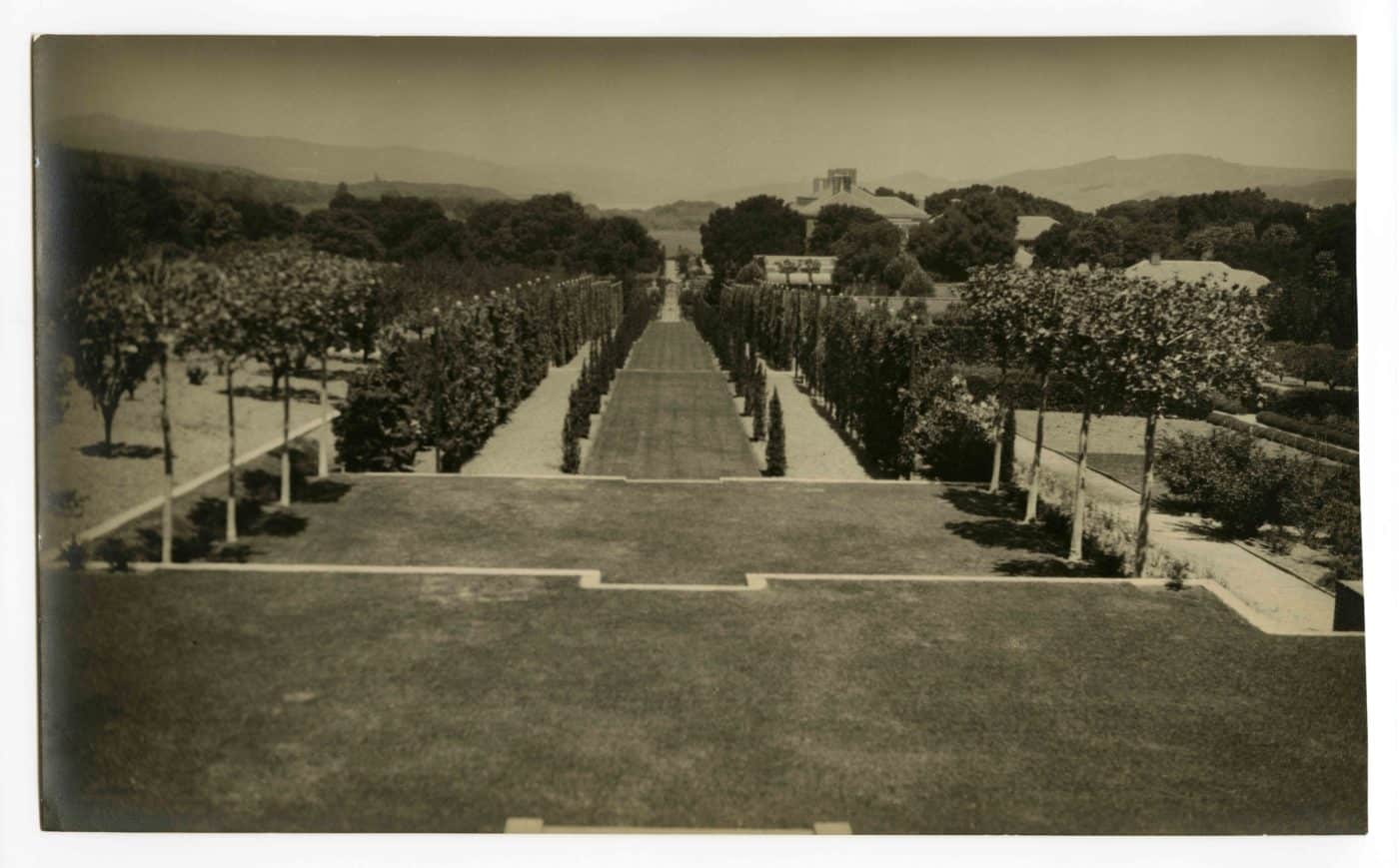 The San Francisco Public Utilities Commission, which operates the Hetch Hetchy Regional Water System, provided historical information and images for Filoli's current exhibit, Blue Gold: The Power & Privilege of Water. When our staff saw these remarkable photos of the Crystal Springs Dam being built, we wanted to hear more! Mike Housh, the SFPUC's historian and archivist, gave us the inside story.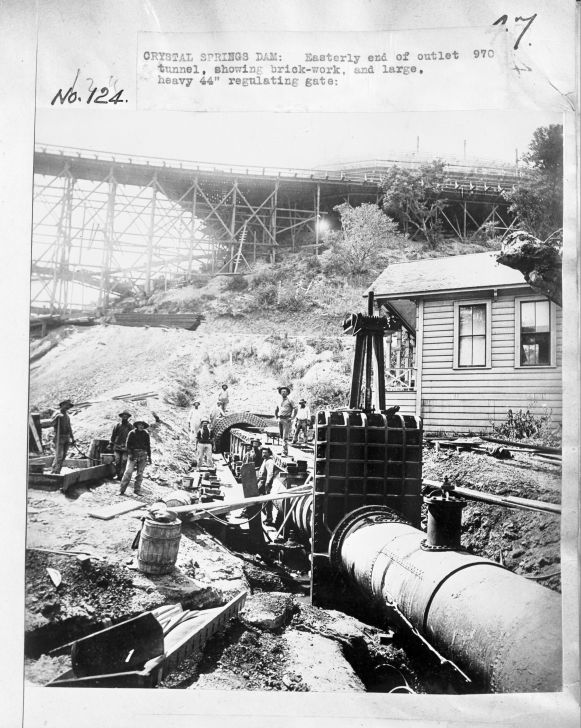 The Crystal Springs Dam was engineered in a way that revolutionized the dam and concrete industries. One of the first concrete dams on the West Coast, it is made of interlocking concrete blocks that were poured in place using a precise mix invented by Chief Engineer Hermann Schussler.
Each block cured before the neighboring block was poured, and the joints were sealed with cement. The result was a strong dam with vertical joints that do not align – almost like puzzle pieces!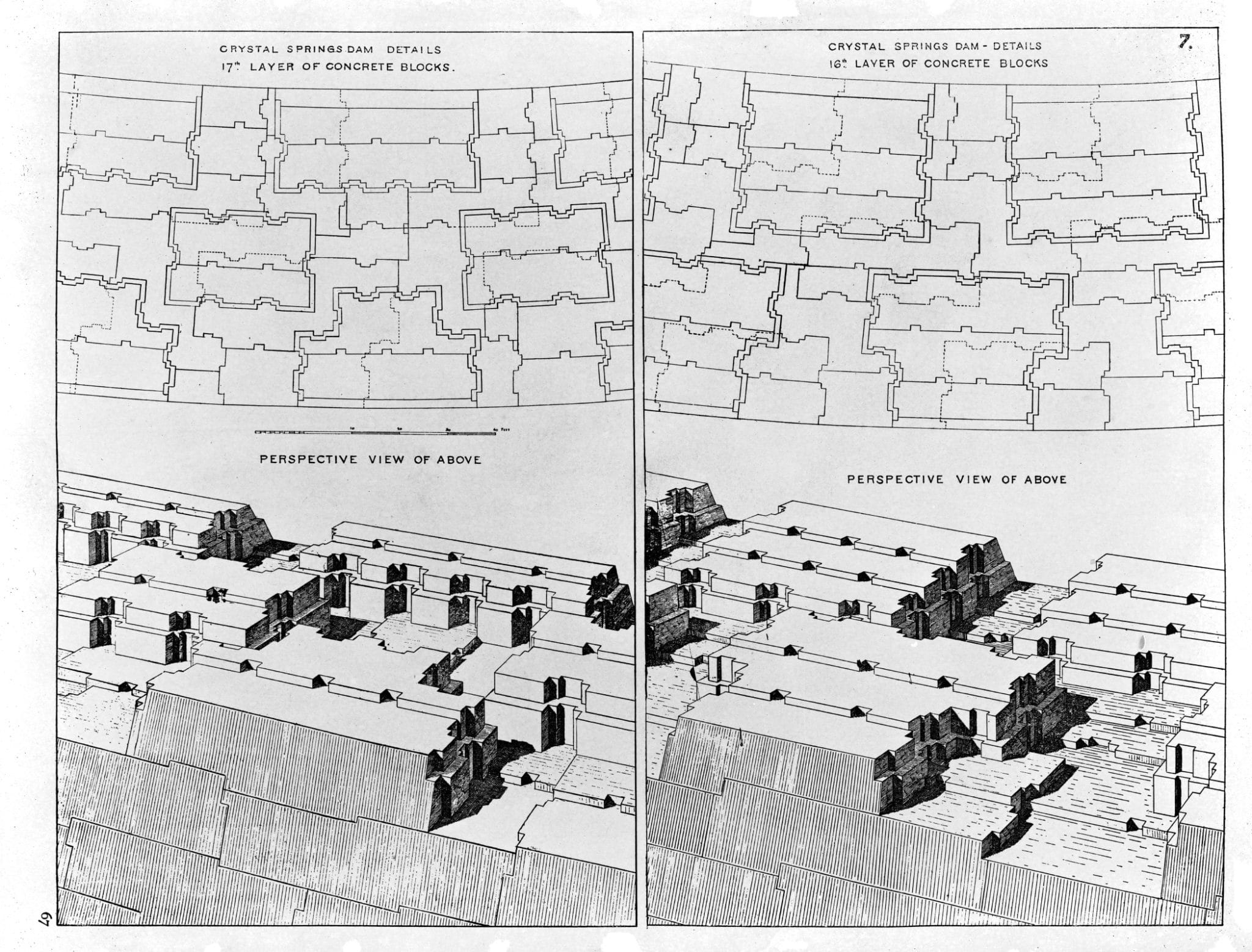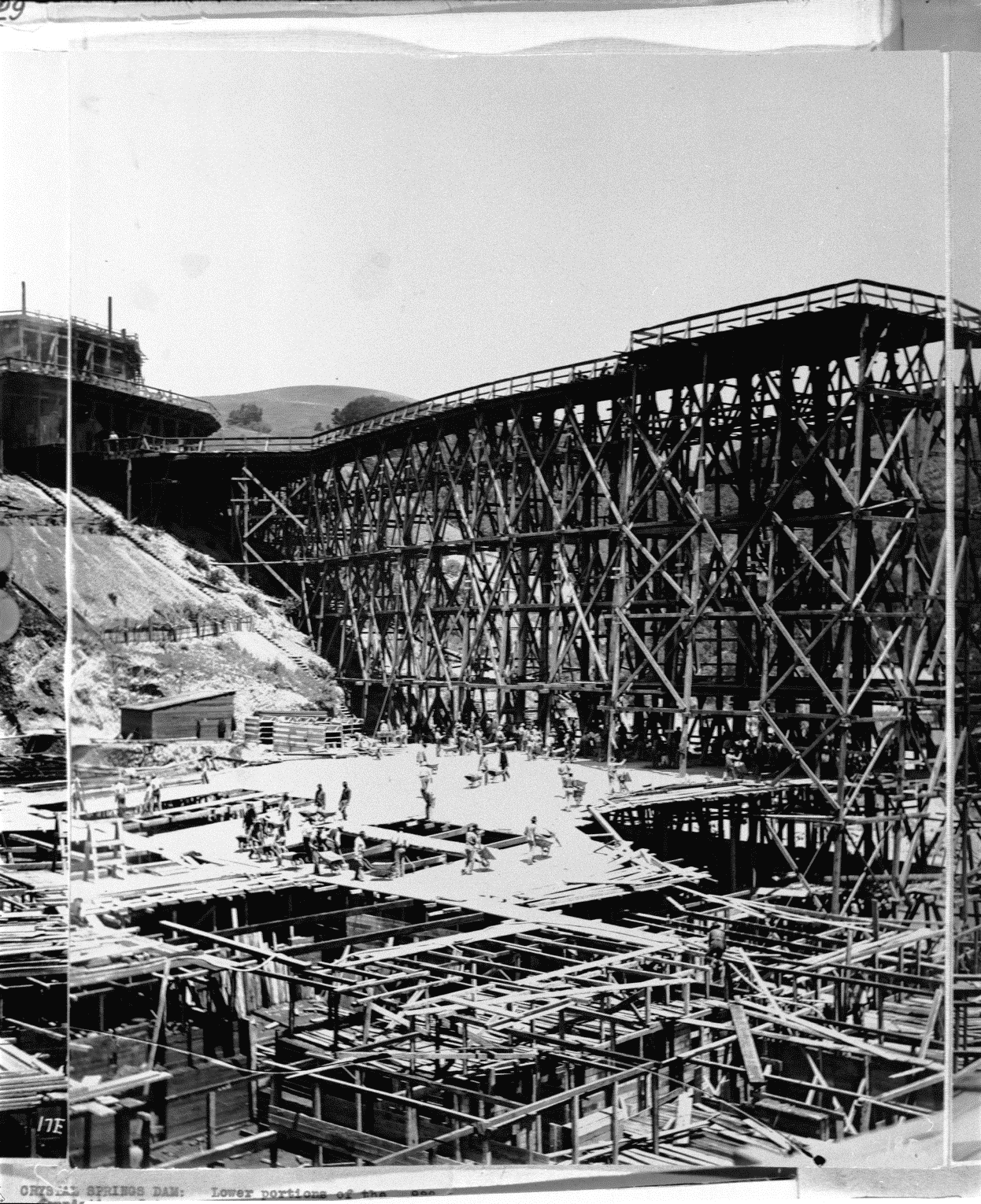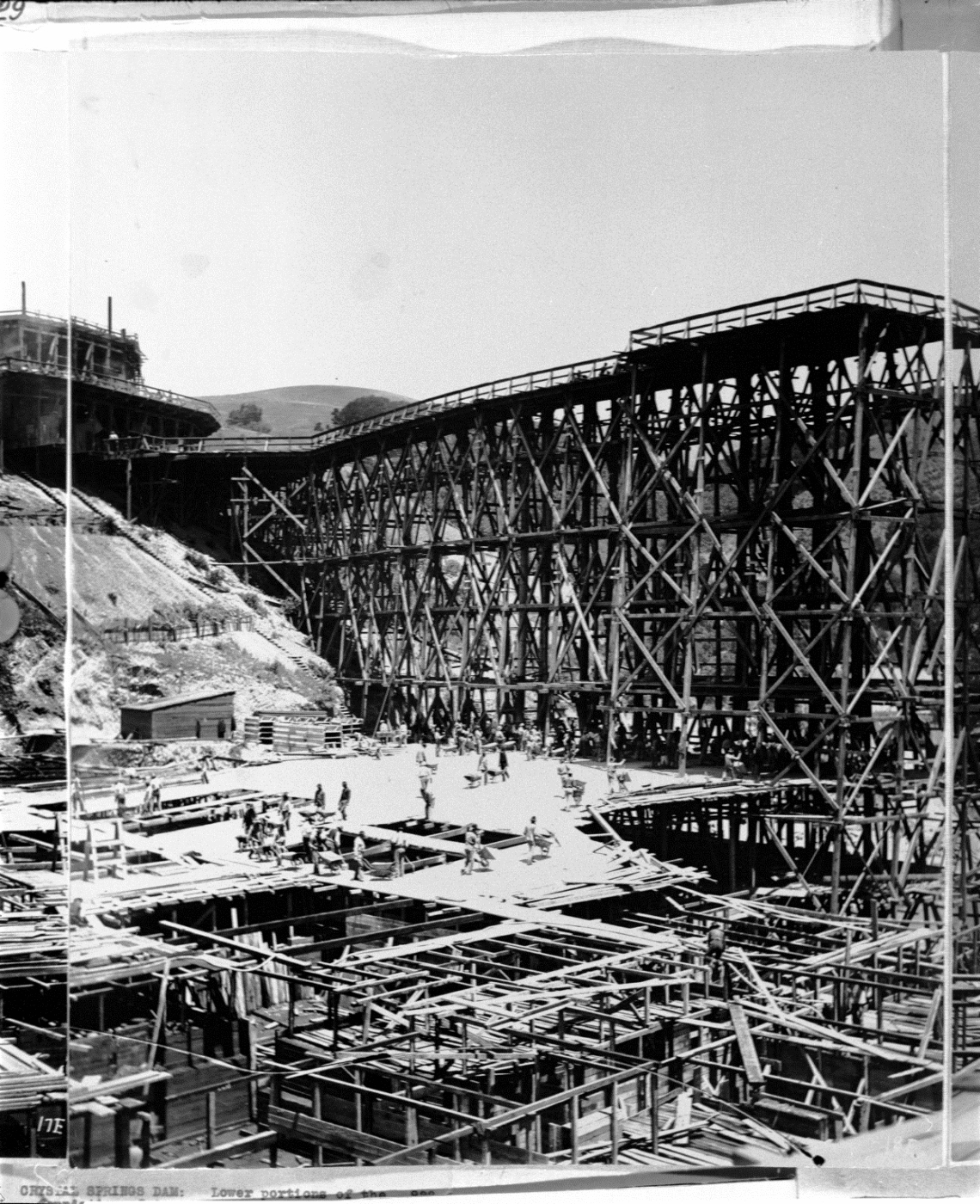 While Schussler was building the dam, he pioneered innovative construction techniques you might recognize as you walk by construction sites and sidewalks today:
Using a machine to mix concrete – poured concrete is much denser than hand-mixed
Roughening surfaces to help the poured concrete stick
Interlocking 30-foot-wide blocks of concrete (rather than one big poured mass) to improve stability – especially important with the San Andreas Fault only miles away!
Schlusser's methods gained national attention, since a concrete dam higher than 95 feet had never been built before. One thousand workers helped construct the dam over five years. In the end, it reached a height of 154 feet and created a reservoir with a 22.5 billion gallon capacity.
Shortly after it was finished, members of the American Society of Civil Engineers visited and drove their carriages across the top.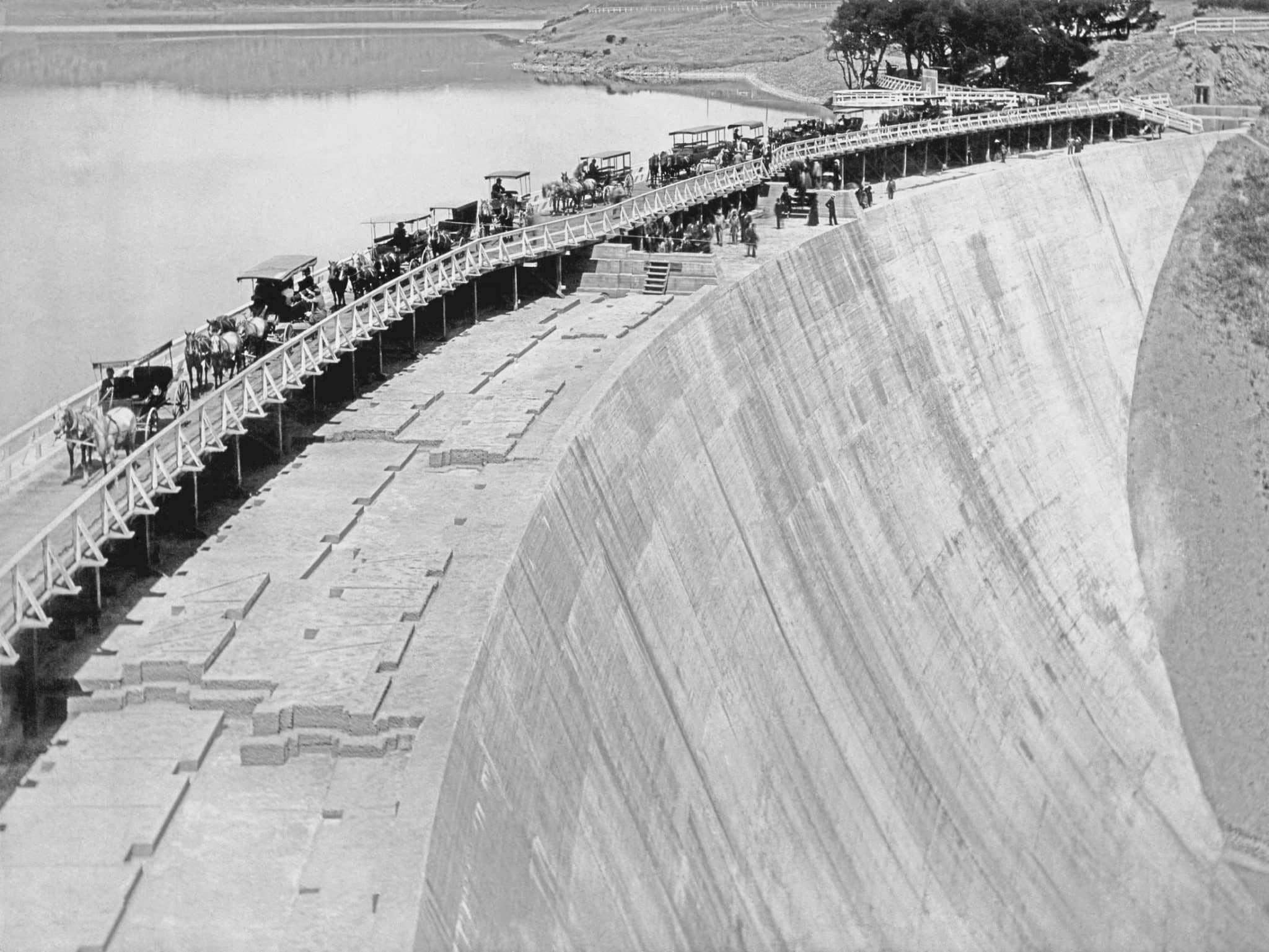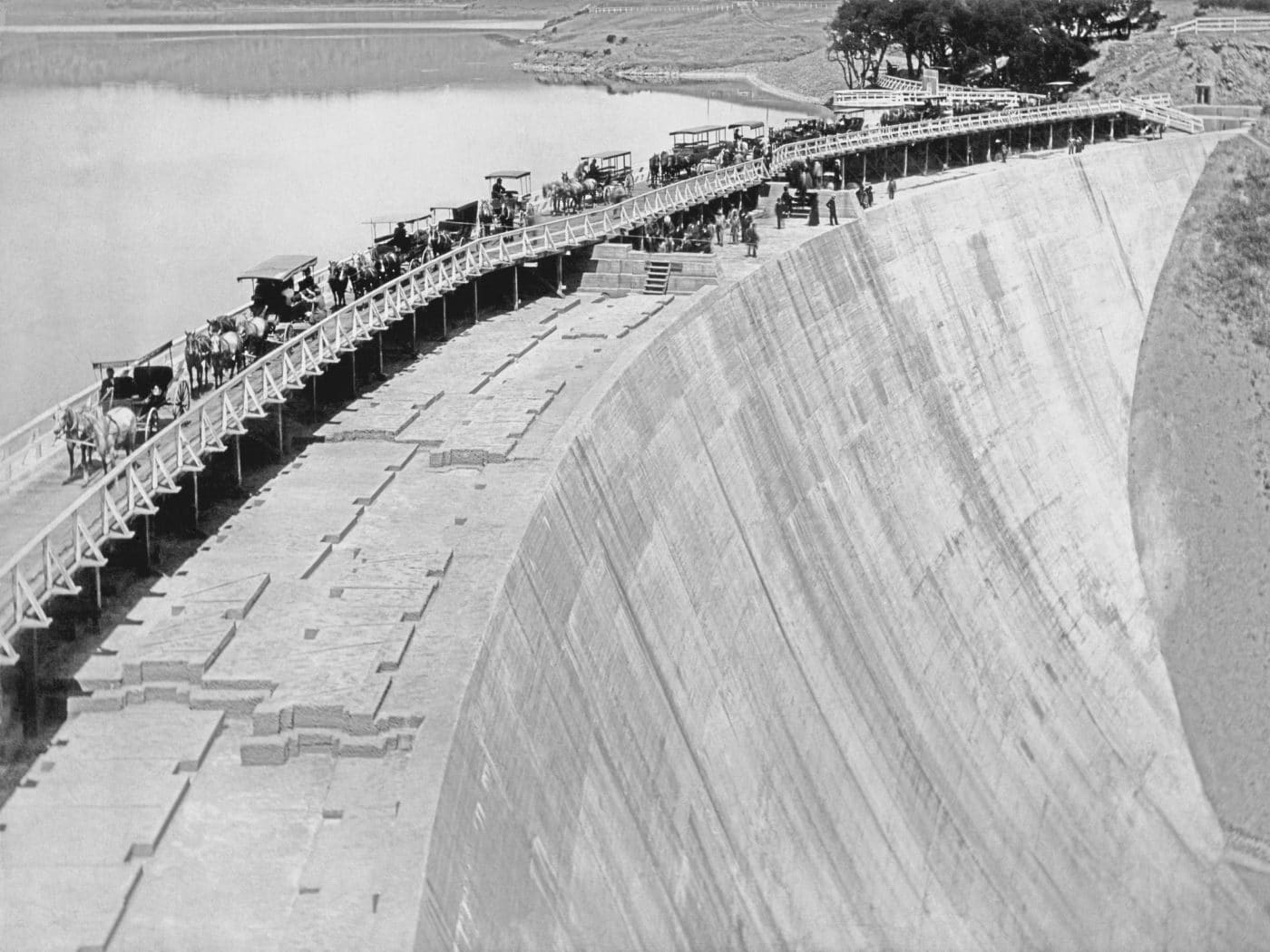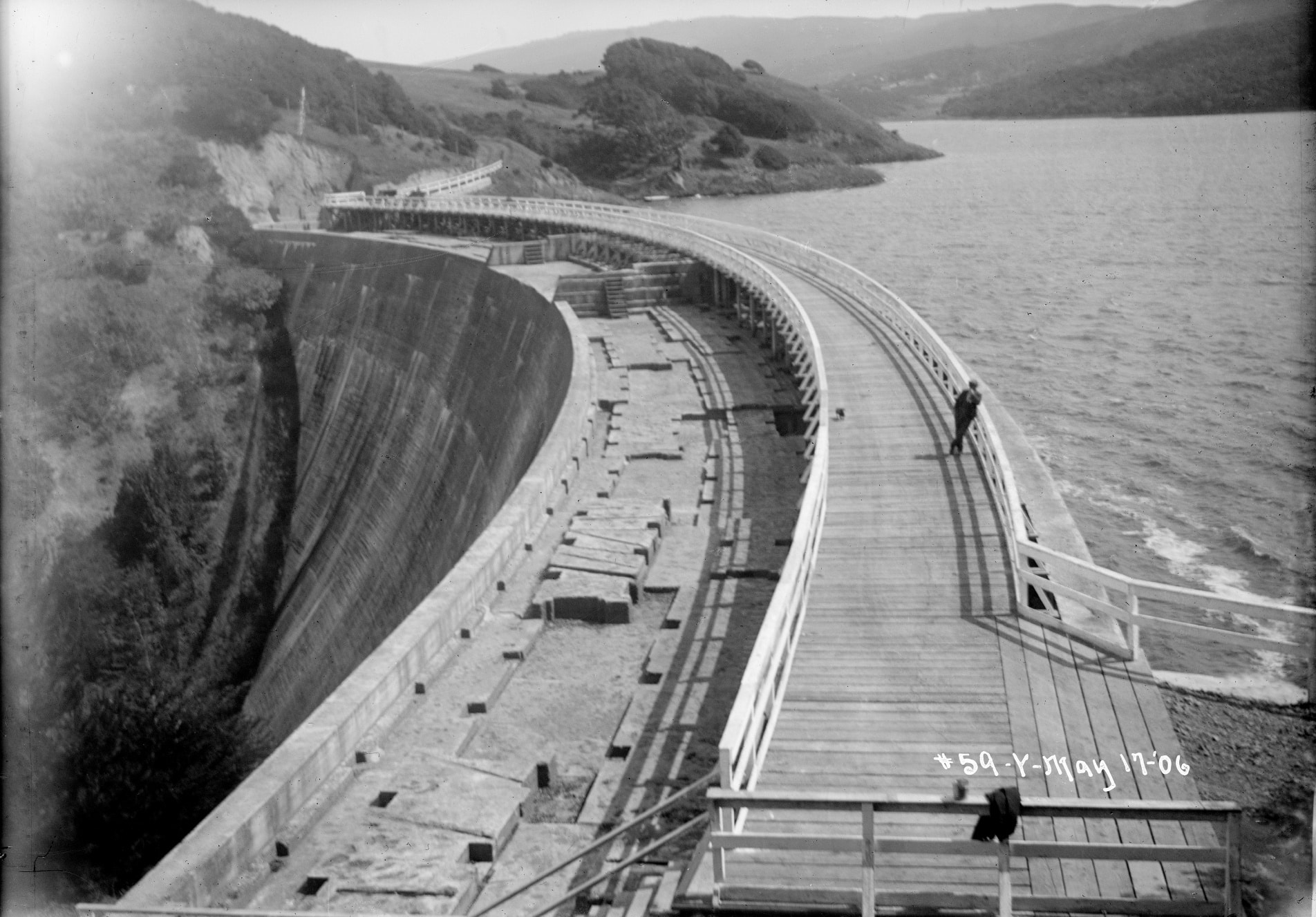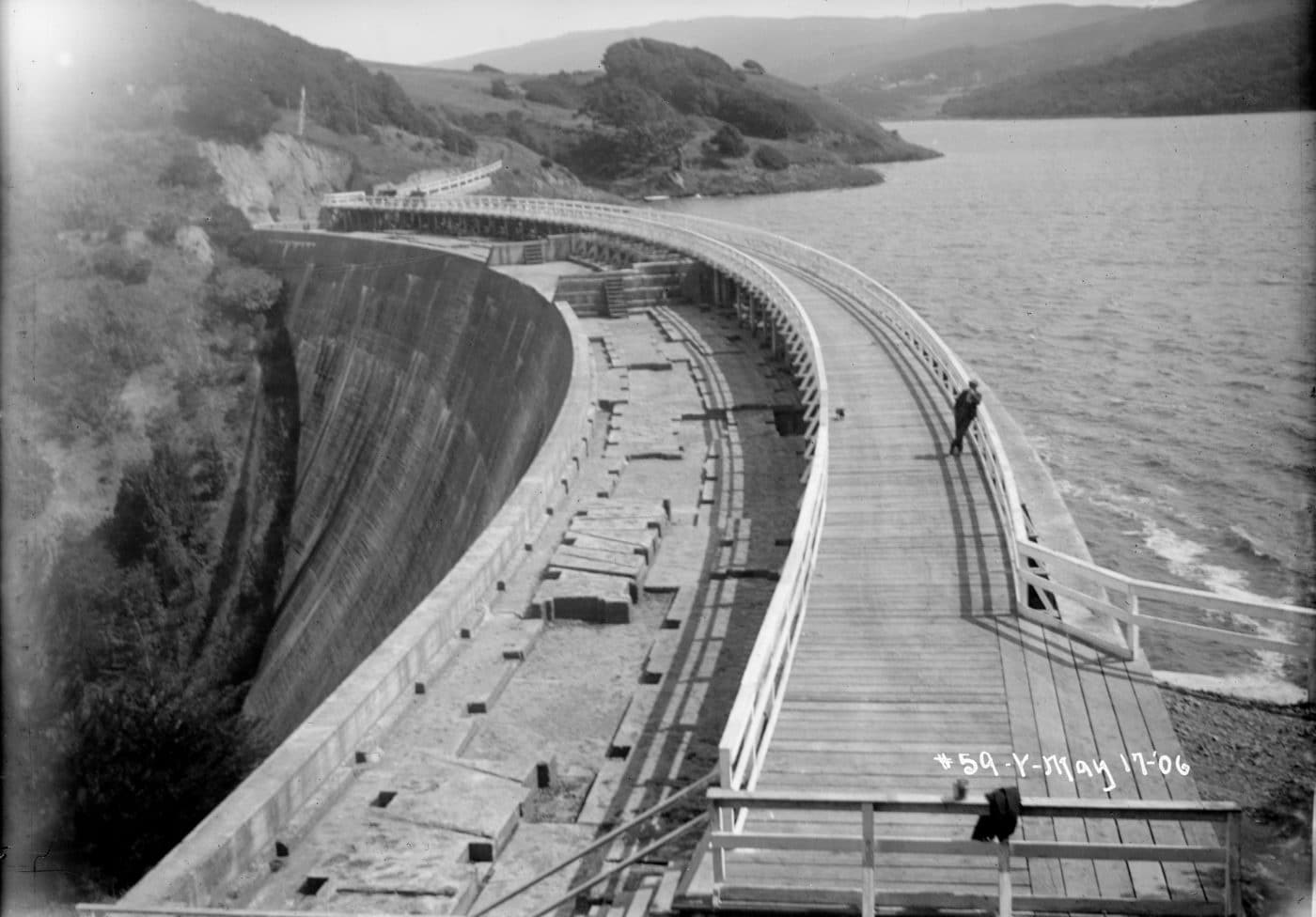 Although it's located adjacent to the San Andreas Fault, the dam held fast and survived both the 1906 and 1989 earthquakes without any significant damage. This photo was taken a month after the 1906 earthquake to document its condition.
The Crystal Springs Dam later served as the model for the mammoth Hoover Dam on the Colorado River built fifty years afterward. Its pioneering design led to its designation as a California Historic Civil Engineering Landmark. Now, it's a popular hiking and bicycling spot, with the same spectacular views that the Bourns fell in love with 110 years ago.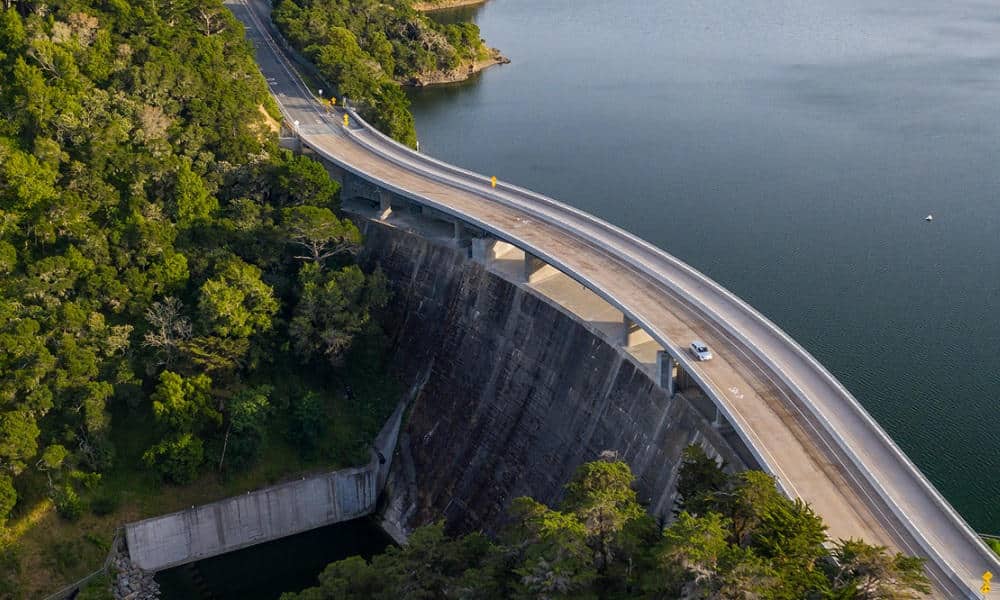 Learn more about Filoli's water history through the 2022 exhibit Blue Gold: The Power and Privilege of Water.