Artist Spotlight: Mary Curtis Richardson, the "Mary Cassatt of the West"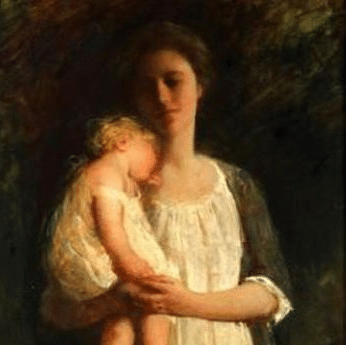 Next time you wander through the Library in the Filoli House, take a moment to gaze at the portrait of William Bourn's mother, Sarah Esther Chase Bourn, on the south wall. Though draped in a blanket and painted in soft tones, she nevertheless gazes back at you with a direct look in her eyes and a confident expression.
Mary Curtis Richardson, who captured Sarah's complexity on canvas, was a rarity in San Francisco in the early 1900s — a successful and celebrated female artist. The Bourns were patrons of this groundbreaking California Impressionist, who was often compared to Mary Cassatt, an avant-garde American painter known for her depictions of women and children.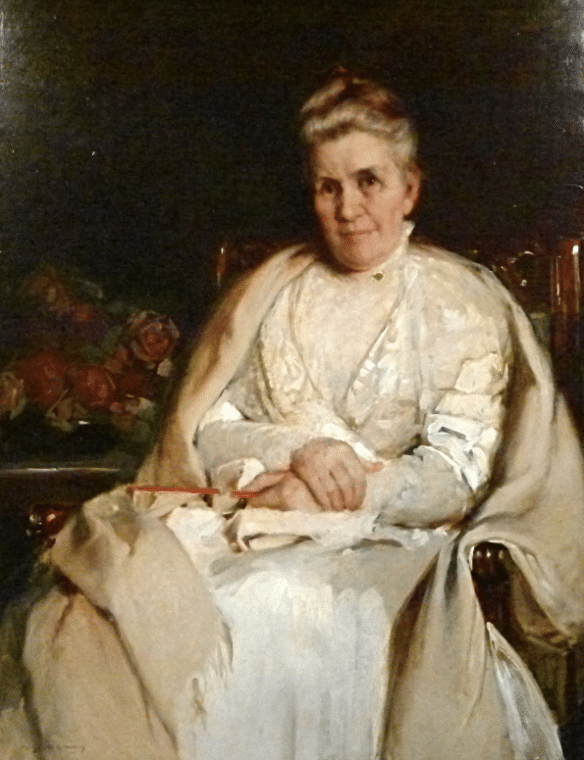 Mary Curtis and her family originally moved to San Francisco from New York during the Gold Rush, where she and sister Leila were encouraged by their parents to explore drawing and engraving. When she turned 18, she traveled back to the East Coast to study at Cooper Union.
In 1866, the two sisters opened the first women-run engraving company in San Francisco. Mary was the artist, and Leila was the block-cutter. One of their clients was the illustrated weekly magazine The Carrier Dove, which focused on women's suffrage and Spiritualism.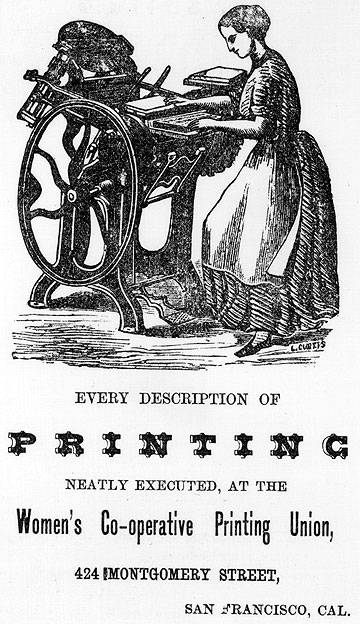 Mary stepped back from the business when she married Thomas Richardson, but he supported her artistic passion. She soon established a portrait-painting studio at their Russian Hill house. She was part of the same circle as other Filoli-affiliated artists like Bruce Porter and Willis Polk – all influenced by the Arts and Crafts movement.
Mary painted many society portrait commissions like that of Sarah Esther Chase Bourn, but she was better known for her intimate scenes of women and children. Interviewed by the San Francisco Call in 1907, she said, "I love my work. I love to watch the passing world and to catch it as I recall it… My favorite subject is the mother and child. It is a woman's subject, I think, and should touch the hearts of women. I know it touches the hearts of men."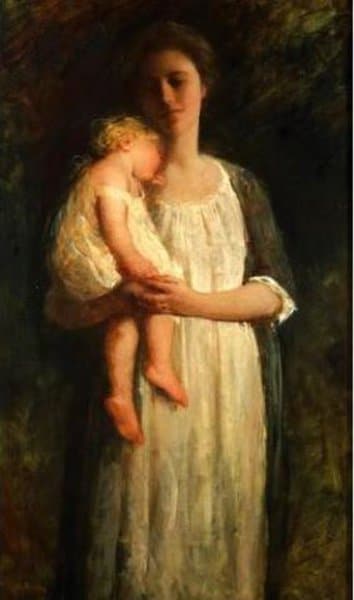 At the turn of the century, Mary was one of the most acclaimed artists in California: she was awarded a medal from the National Academy of Design, and her painting "The Young Mother" won the silver medal at the 1915 Panama-Pacific Exposition. Even John Singer Sargent (a prominent portrait artist of the time, also represented in the Filoli House collection) saw her one-woman show in London in 1911 and wrote with compliments on her work!
Despite her success, Mary's reputation faded after her death in 1931. Filoli is lucky to have one of her pieces in its collection, since her other paintings can be hard to find. For Mary, though, acclaim was never the point. She told the San Francisco Call interviewer:
"It does not make much difference whether the name of the worker lives and is honored, if only the work lives and does some good. We see it every day that good work endures while the name of the one that fashioned it is forgotten. Often we are touched by some painting or work of sculpture, though we do not know who did it. The fame does not matter."