Everything is better in miniature, especially trees! Explore highlights from our bonsai collection, on display all month with object labels translated in English, Japanese, and Traditional Chinese.

Explore historic artful miniature replicas of full-grown trees including a 50 year old redwood that is only two feet tall. Filoli's bonsai collection consists of large historic Bourn and Roth plants as well as smaller plants donated after the Roth era. When the Roths purchased Filoli, these plants continued to be carefully maintained by Lurline Roth's Japanese gardener Mr. Okasaki.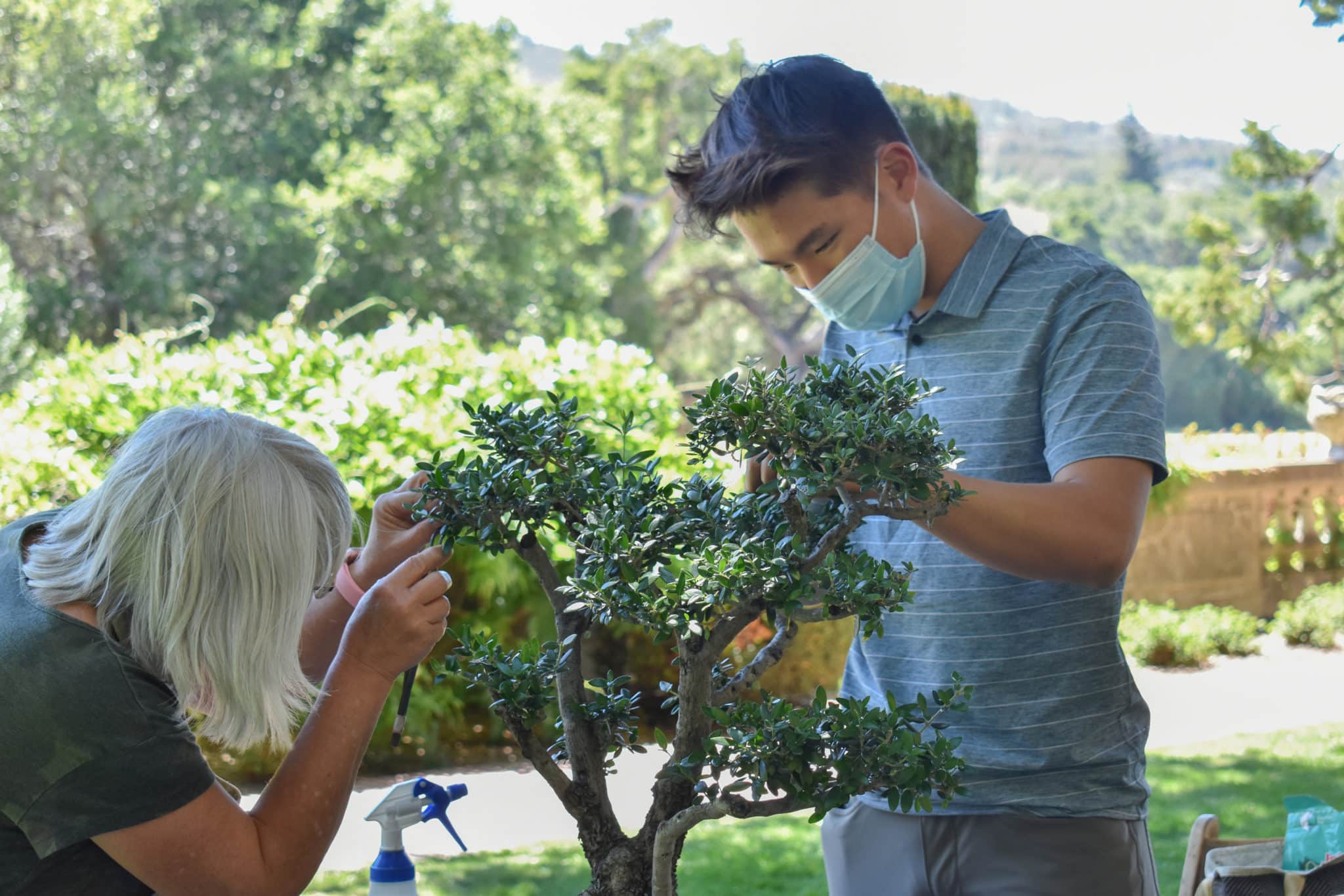 Satuday, May 20, 2023
11am-4pm
Curious about bonsai care? On Saturday, May 20, Filoli hosts the Kusamura Bonsai Club as they prune their bonsai trees and answer your questions about this ancient artform. Stop by the Dining Room Terrace between 11am - 4pm to get bonsai care tips and admire specimens from both Filoli and Kusamura's collections.