Object Spotlight: James Washington Jr. Granite Sculpture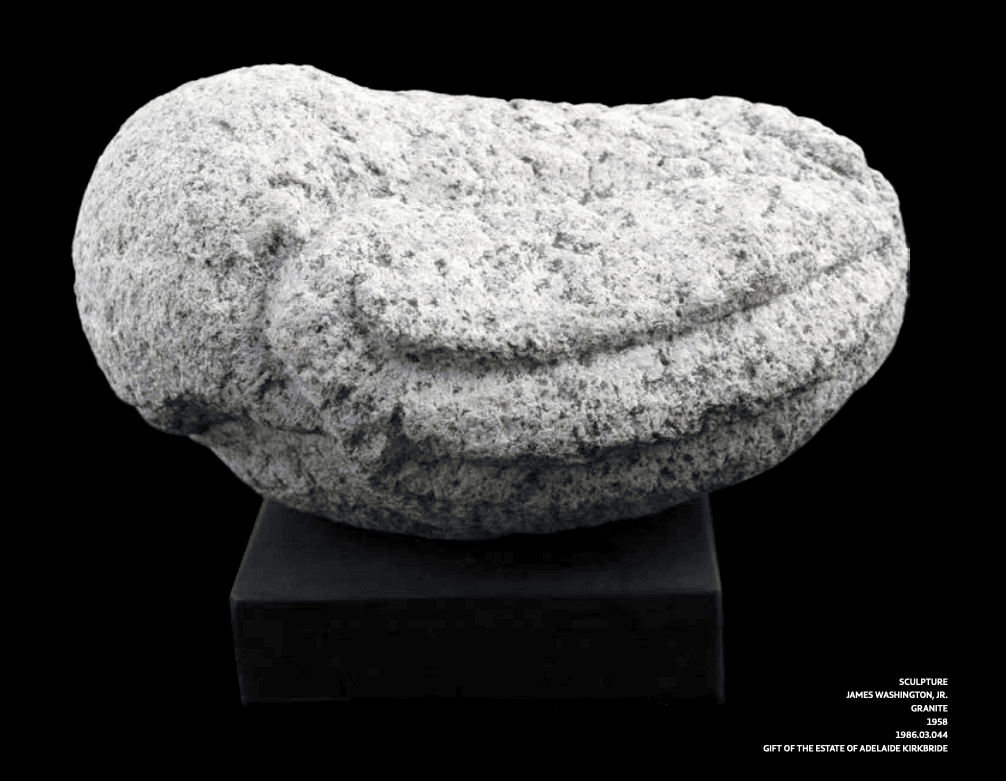 This oval granite stone with its graceful curving lines captures the essence of a sleeping owl, with its beak tucked under its wing. The artist is the African American sculptor and painter Dr. James Washington, Jr., a leader in the Northwest School. He carved this owl and other birds in a series in the late 1950s because he found them powerful in their simplicity.
The granite was sourced from locations near his home in Seattle. The art world would define them as examples of reductive modern sculpture, but interviews with Washington show his approach was intuitive. He told an interviewer, "To me, art is a holy land, where initiates seek to reveal the spirituality of matter". We believe the Roths purchased the sculpture at a show featuring his work at the Feingarten Galleries, in San Francisco, in 1958. The same year it was carved. They historically displayed it on the Dining Room Terrace. Washington worked in the shipyards of Puget Sound as a journeyman electrician, but was also a painter, a sculptor, a writer, and a community activist. His work and letters are now held in the Smithsonian Institution, and museums around the country.
By Julie Bly DeVere, Director of Museum Collections