Winter at Filoli is a special season to enjoy the peace and beauty of the Garden. This year we are featuring our one of a kind Bonsai collection. Online we're showcasing the final exhibition of Filoli's botanical art certification program. Our virtual programming for the season will highlight stories of resilience from underrepresented and historically erased groups.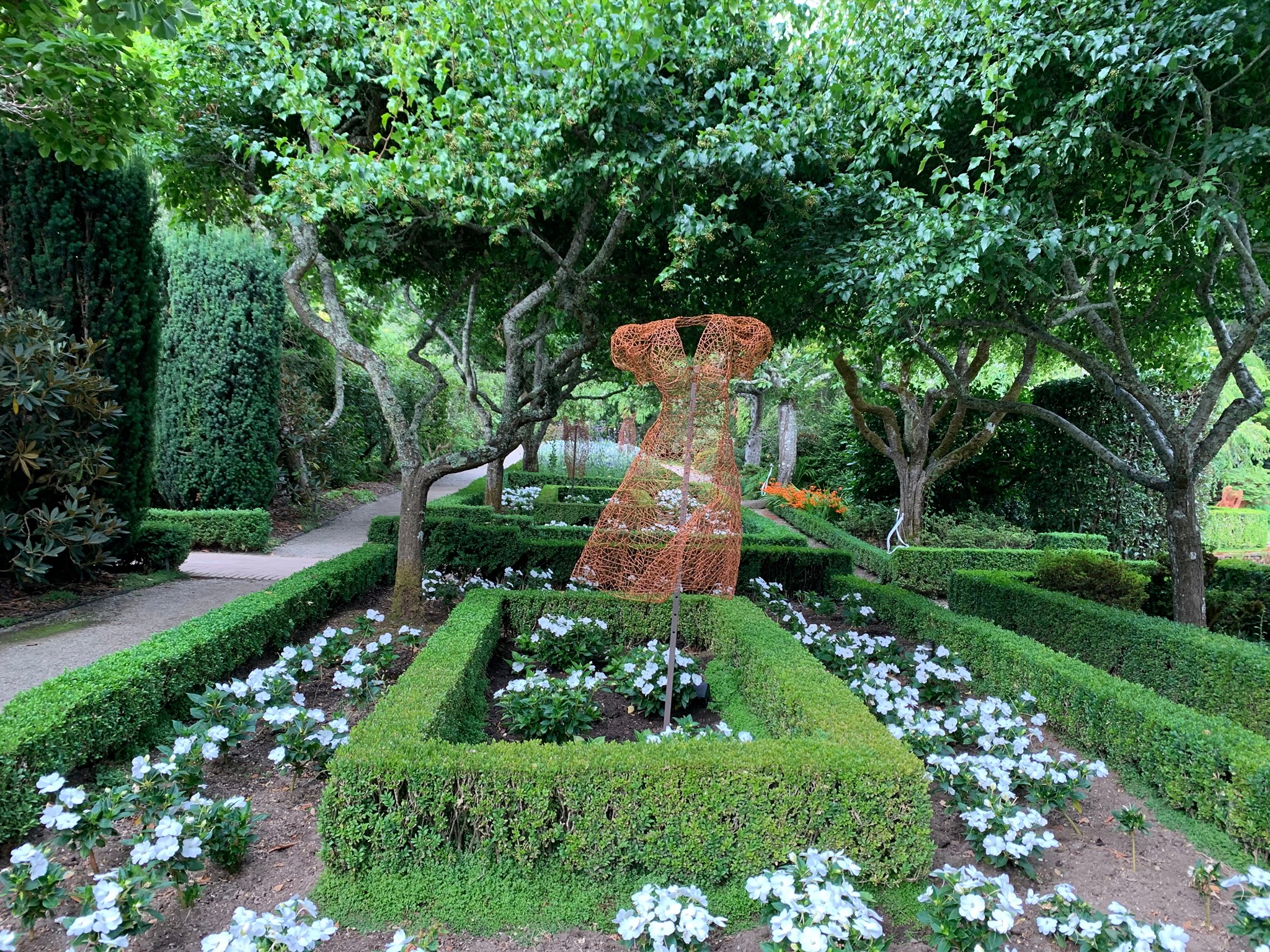 Kristine Mays: Rich Soil
May, 2020 - November 9, 2020
Kristine Mays creates life-size wire sculptures that reveal the human form. Sculpted from thousands of pieces of wire hooked and looped together, each garment embodies a fleeting gesture or expression.
Inspired by the movement of Alvin Ailey's dance composition "Revelation", Rich Soil pays honor to the ancestors- those that walked, lived on, and tended to this land- to the lives that have been recognized and those that have been "forgotten". These forms deliver a message of strength while challenging how we view ourselves and others.
Within the confines of hard metal wire is a sense of resilience and perseverance - a need to push forward and thrive. The work also speaks to identity - the question of who we are and what we can do with our lives, the impact our lives have on the world.
Rich Soil by Kristine Mays was supported by the Interpretation and Education Fund of the National Trust for Historic Preservation, an endowed fund made possible by a challenge grant from the National Endowment for the Humanities.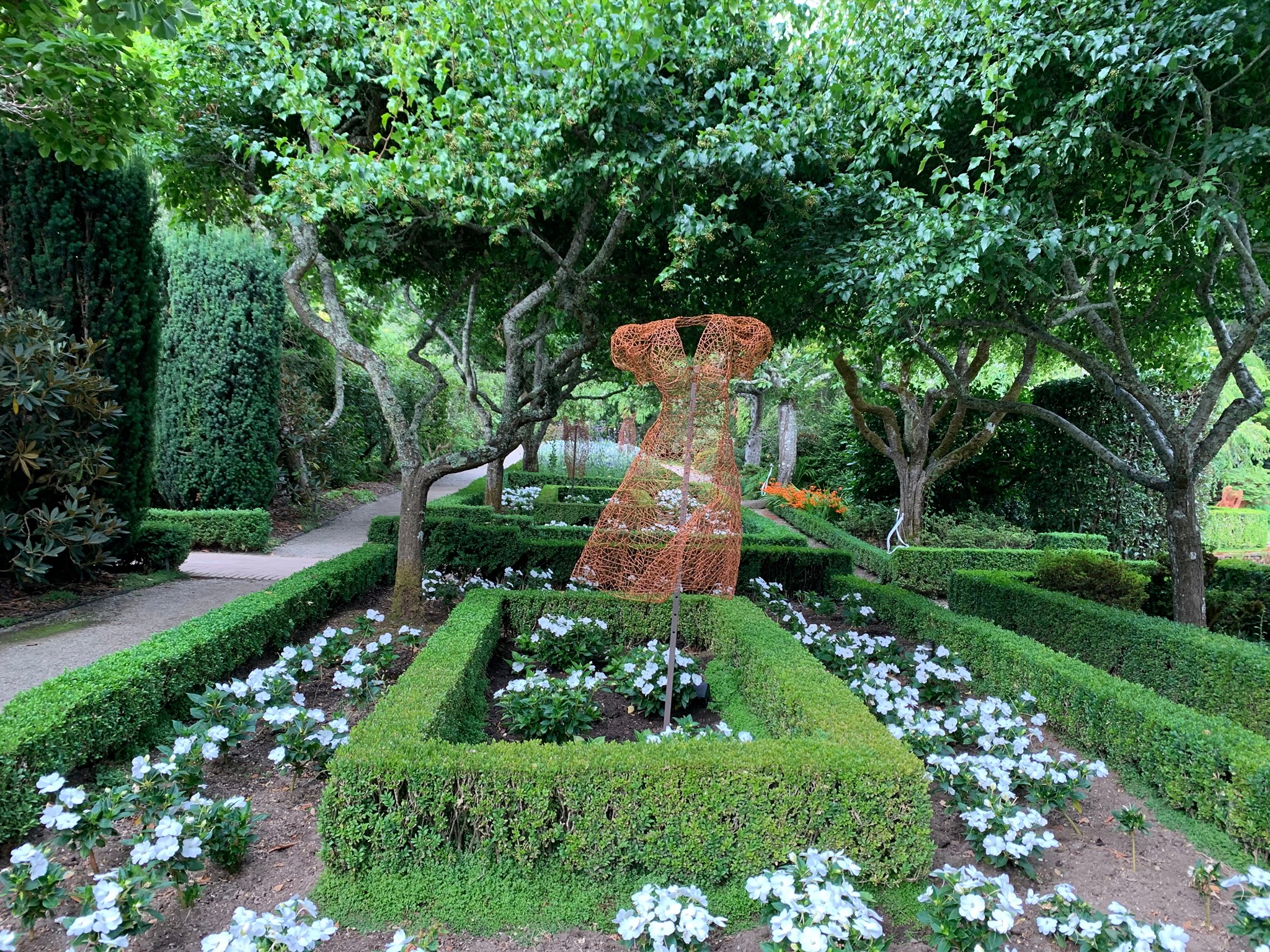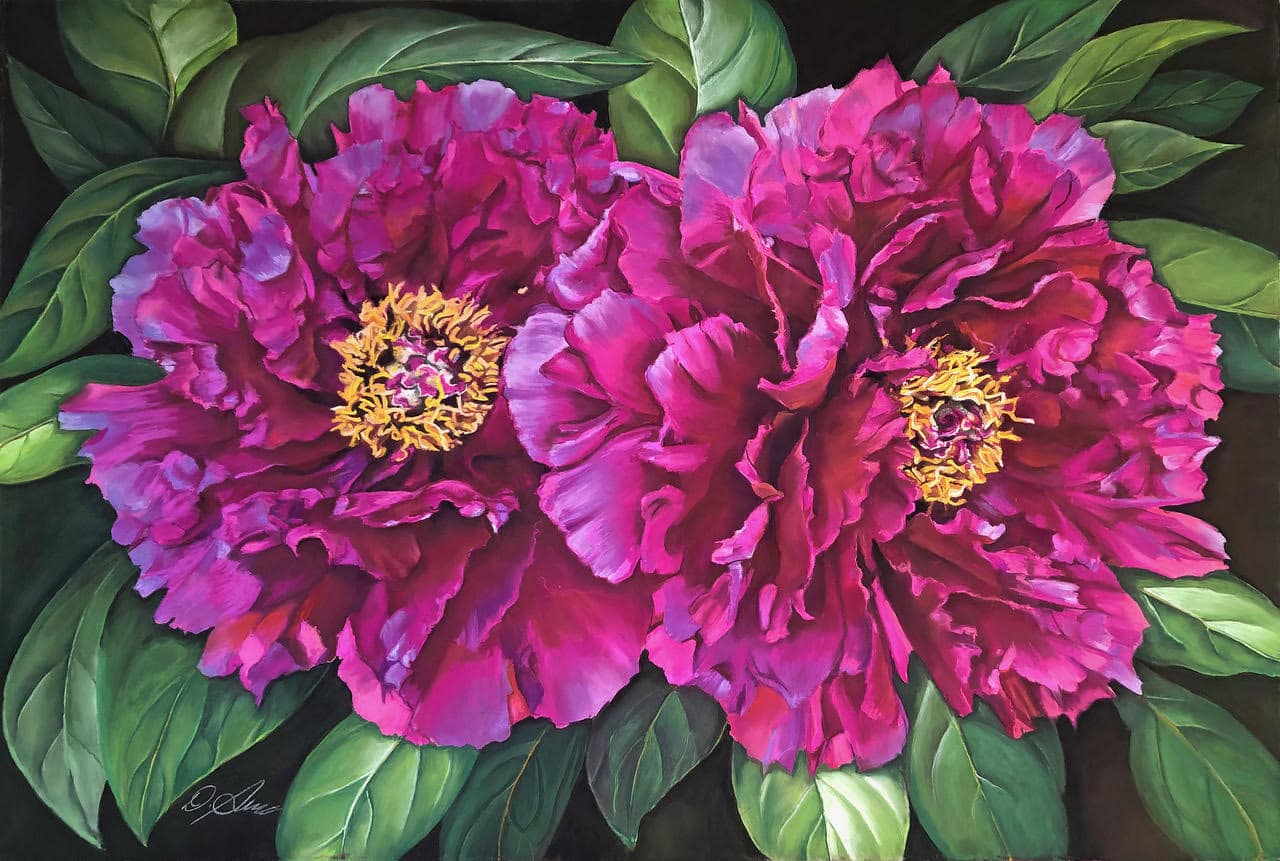 Deborah Shea: Breathtaking Blooms
Pastel Portraits of Filoli's Flowers
March - September 7, 2020
Bay Area artist Deborah Shea paints personality and effervescence into the flowers in Filoli's garden. Shea transforms the pure pigments of pastel powder into vibrant plant portraits.
"I am inspired by the natural world. I love to capture all the beauty in florals; exploring the abstract shapes, finding the path of light, creating transparency and building the luminous color of the flower centers and petals. Pastels have been my favorite medium since I was very young. Their wonderful, vibrant colors are my joy to share with others." – Deborah Shea
Deborah Shea was born into a family of artists and grew up in San Francisco. She received a Bachelor of Arts in Studio Art and Design at the University of California, Davis where she studied with Wayne Thiebaud and Roland Peterson. She had a career for many years as a creative director, designer, and illustrator before becoming a full-time fine artist in 2017. She has been in numerous juried exhibitions and teaches pastel workshops. She currently resides in Redwood City.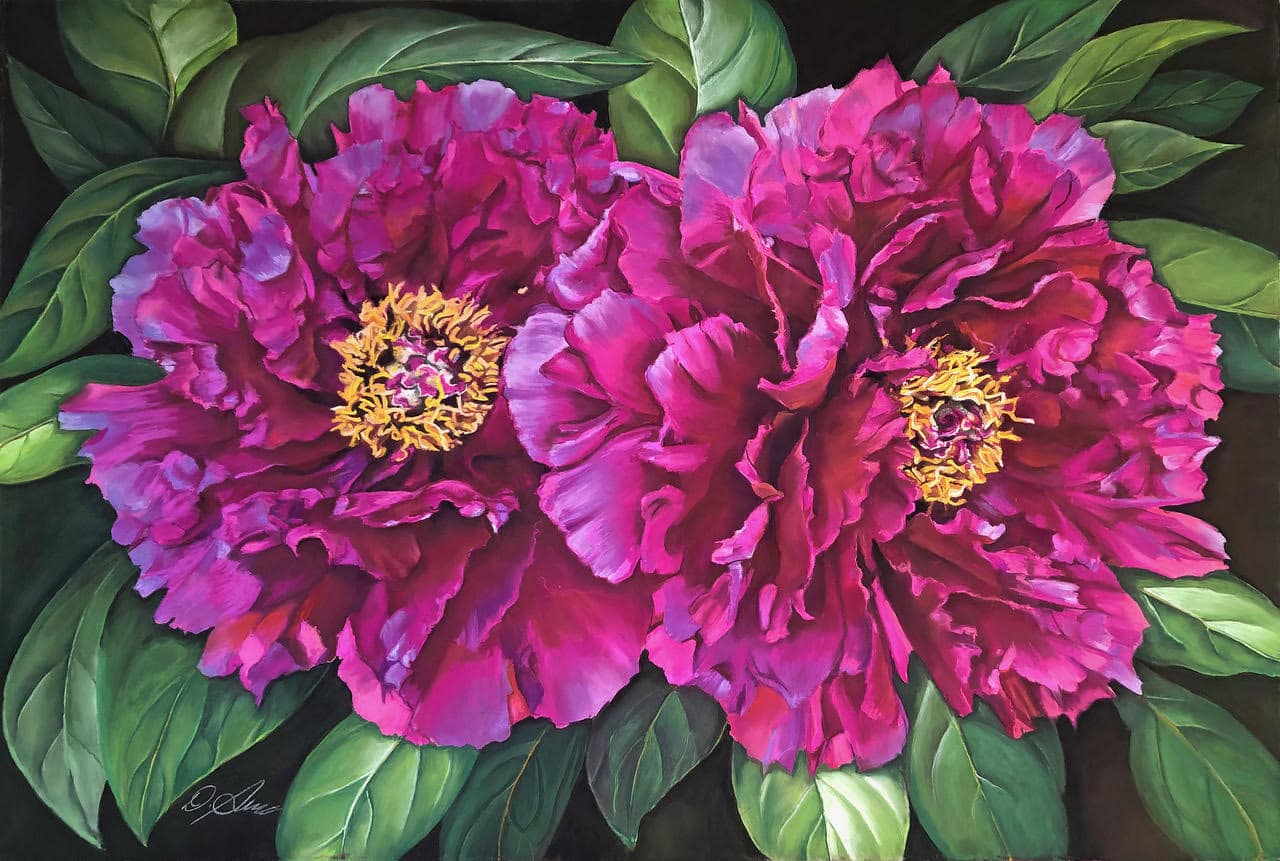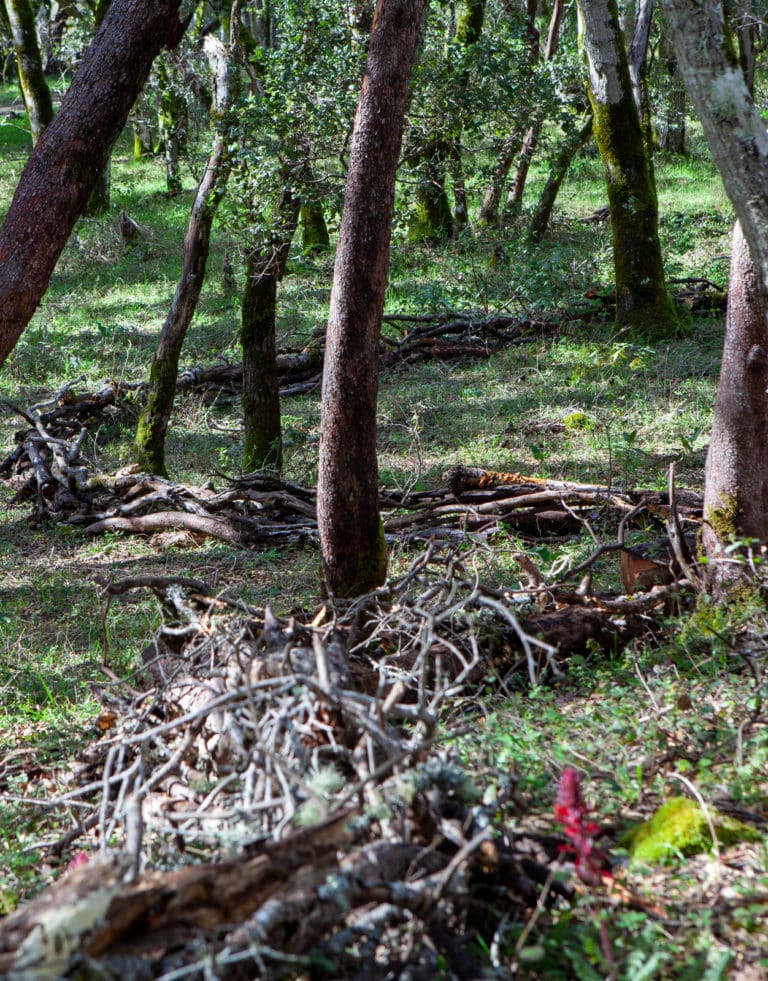 W. Gary Smith: Nests: Patterns From Nature
May 10 – November 10, 2019
An Environmental Art Exhibition in the Garden and Nature Preserve
W. Gary Smith is an artist and landscape architect with a simple mission – creating meaningful encounters between people, plants, and the natural world. Gary's exhibition at Filoli features forms inspired by both patterns in nature and nesting animals. All the materials come from the Filoli Estate – from wind-felled native oak trees, to plane tree branches gathered from the formal Garden.
In this interactive exhibition, the abstractions of nests are a point of departure. Gary encourages the visitor to foster a personal connection with the form and the landscape in which the form sits. Meander along the serpentine of branches on the Estate Trail or climb into the 30' nest in Filoli's meadow.
One of North America's leading landscape designers, Gary has designed numerous public gardens including children's gardens at Lady Bird Johnson Wildflower Center, Daniel Stowe Botanical Garden, and the Santa Fe Botanical Garden. He developed environmental art projects at Lotusland and the New England Wildflower Center's Garden in the Woods. His book, From Art to Landscape: Unleashing Creativity in Garden Design, received an American Horticultural Society Garden Book Award.
For this project Gary was hosted, in part, by Santa Clara University as a Visiting Artist for the Center for the Arts and Humanities. Gary worked with SCU students in Ryan Carrington's course "Site Specific Art: Landscapes" to create installations included in the Filoli exhibition. The Center and Filoli are grateful for the support of the Department of Art and Art History and College of Arts and Sciences.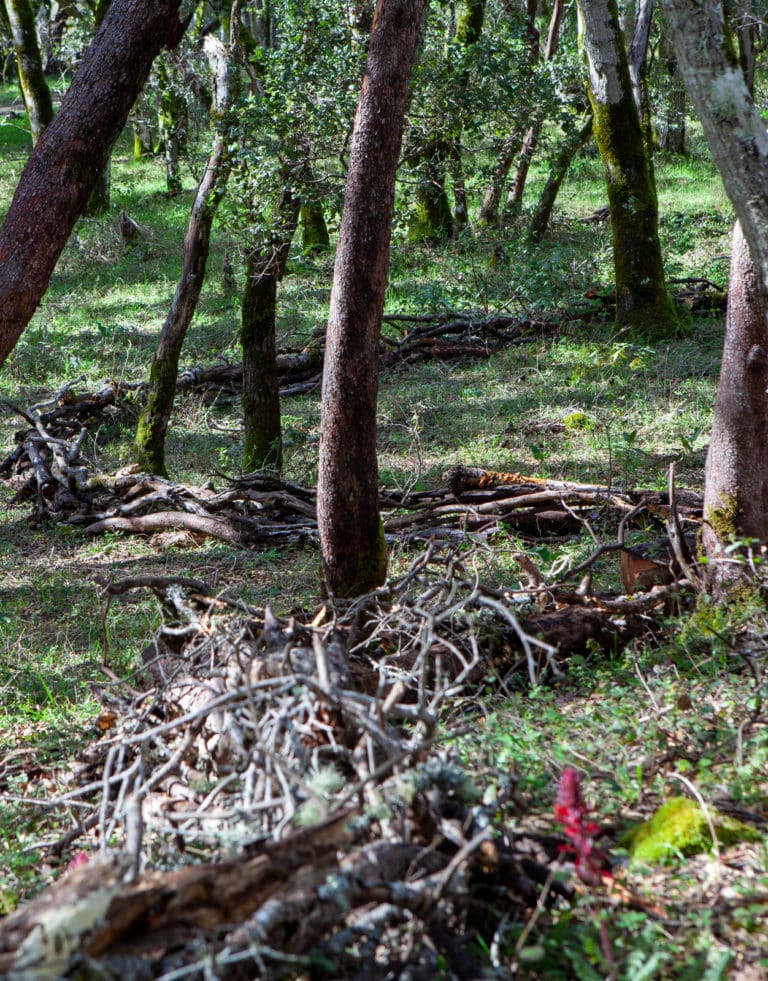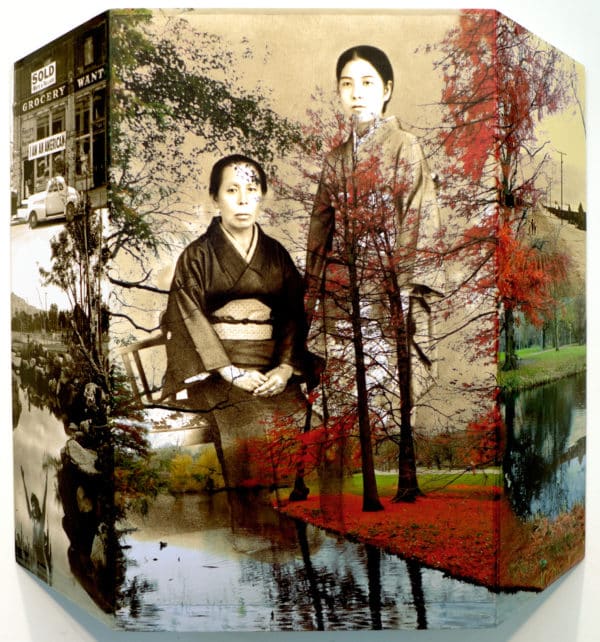 Sara Friedlander: American Women: Birds of Im/Migration
May 10 – November 10, 2019
Inspired by her own grandmother's immigration journey, Santa Cruz artist Sara Friedlander has created visual narratives to honor the courageous women who left their homelands and families behind, often under great duress. Most spoke no English and holding steadfast to their hopes for a brighter future, faced daunting challenges in order to establish a new life in America.
Each of these mixed media panels highlights the journey of an immigrant or migrant woman. By utilizing visual storytelling to represent a universal tale, Sara has created a narrative based on what she gleaned from the photographs and what she saw in the eyes of each of these women. The result is analogous to creative nonfiction – neither pure fact nor pure fiction.
At this critical time, when immigration is seen as a national and global threat, these portraits can help us remember and reflect deeply on the reality that most Americans – most of us – are relatively recent descendants of im/migrants or are im/migrants ourselves.