August 21, 1926 - April 16, 2022
A. (Arthur) Crawford Cooley passed away April 16, 2022, at his Petaluma home, "Casa Mia," located on the family's Marin County ranch. Crawford was born in San Francisco on August 21, 1926 and was proud to be a fifth generation Californian. He was the son of Ethel McLean Cooley and Arthur Edward Cooley, the founding partner of the San Francisco based global law firm Cooley, LLP.
He attended elementary (Grant) and high school (Lowell) in San Francisco and Stanford University, majoring in economics. He served in the U.S. Army Air Corps during World War II. After Stanford, Crawford was employed in the business management of two electronics companies initially at Chromatic Television Laboratories Inc., an affiliate of Paramount Pictures. Chromatic was a research and development organization devoted to exploiting the ideas and inventions of the Nobel prize-winner, Dr. Ernest Lawrence in the field of electronic display devices and particularly color television. This culminated in the sale of the Chromatic tube technology to Sony Television. Crawford went on to work at Litton Industries' Electron Tube Division which produced microwave tubes and other microwave devices. In 1959 he became a partner at Draper, Gaither, and Anderson, the first venture capital partnership in California. Crawford continued venture capital investing throughout his life.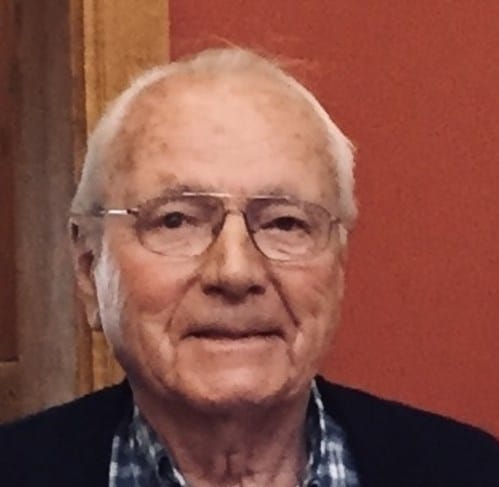 While the main thrust of his business career was in venture capital, he had an extensive background in vineyard and ranch management as his family had, since its arrival in California in 1845. For more than 60 years he managed the family's ranching operations in Marin, Sonoma, and Mendocino County, which have been devoted to dairy, cattle grazing, and wine grape production. These endeavors led to the Cooley's relocation from Atherton to their Marin Ranch in the mid-seventies to run Hacienda Wine Cellars, a small premium winery producing seven varietal wines located in Sonoma. Hacienda was later sold, and Crawford continued to manage the grape production at the family-owned farm, Oat Valley Farm, located in Cloverdale, California. In 2002 Crawford entered a long-term lease with Rodney Strong Vineyards to develop a significant vineyard at the Cooley Ranch located outside of Cloverdale.
Always curious and never pretentious, Crawford's interests and activities were quite varied and extensive ranging from all branches of science, botany, and landscape design to a comprehensive knowledge of California history, particularly of its early family settlers. He loved the outdoors and enjoyed horseback riding, hunting, and fishing as well as travel throughout the world.
Crawford was a devoted alum serving Stanford University in many capacities over his lifetime; first as president of the Alumni Association and as Trustee of Stanford University.
Crawford served on many for profit and non-profit boards of directors. He was a former board chair of American Ag Credit, the Marin Agricultural Land Trust, E.D. Bullard Co., Buck Center of Research in Aging, the Devereux Foundation and Filoli, a National Trust Property. In addition, he served on the boards of the Pacific Coast Farm Credit Services & Farm Credit Council, the Sonoma Valley Vintners, the Wine Institute, the Sonoma County Trailblazers, the Reno Sierra Riders, the Cloverdale Historical Society, and the Richard M. Lucas Cancer Foundation.
He was a member of the Bohemian Club, the Menlo Circus Club and a patron of the Cotillion Club of San Francisco.
Crawford was a devoted husband to his late wife of 70 years, Jess Porter Cooley, also a native San Franciscan. He is survived by his children: Janet Cooley Dilg (Stephen Dilg), Nancy E. Cooley (Alan Benasuli), Robert A. Cooley, his daughter-in-law, Lissa Cooley (Michael P. Cooley); grandchildren: Jessica Sterling Malek (Mo Malek), Alex Benasuli, Marina Benasuli, James Cooley Benasuli, Crawford E. Cooley, and Alexandra E. Cooley; great-grandchildren: J.D. Malek and Sasha Malek; nephews: Charlie Armstrong (Lynn), Tom Armstrong (Nancy) and niece: Nancy Armstrong (Curt).
The Cooley's would like to thank Ana Garcia and each of his caregivers for their devoted care of our father. Most importantly, we would also like to express our deepest gratitude to Isais and Heraclio Vargas and their five children who took such wonderful care of Jessie and Crawford and our family for so many years.
A celebration of Crawford's life will be planned at a later date. In lieu of flowers, please send a donation to Filoli, the Marin Agricultural Land Trust (MALT) or to 
your favorite charity
.
Published by San Francisco Chronicle on Apr. 22, 2022.
To donate in memory of Crawford Cooley, please click the button above and designate your donation in the comment box under "Tribute Information/Gift Recognition".