Filoli Reshapes Volunteer Program to Amplify Mission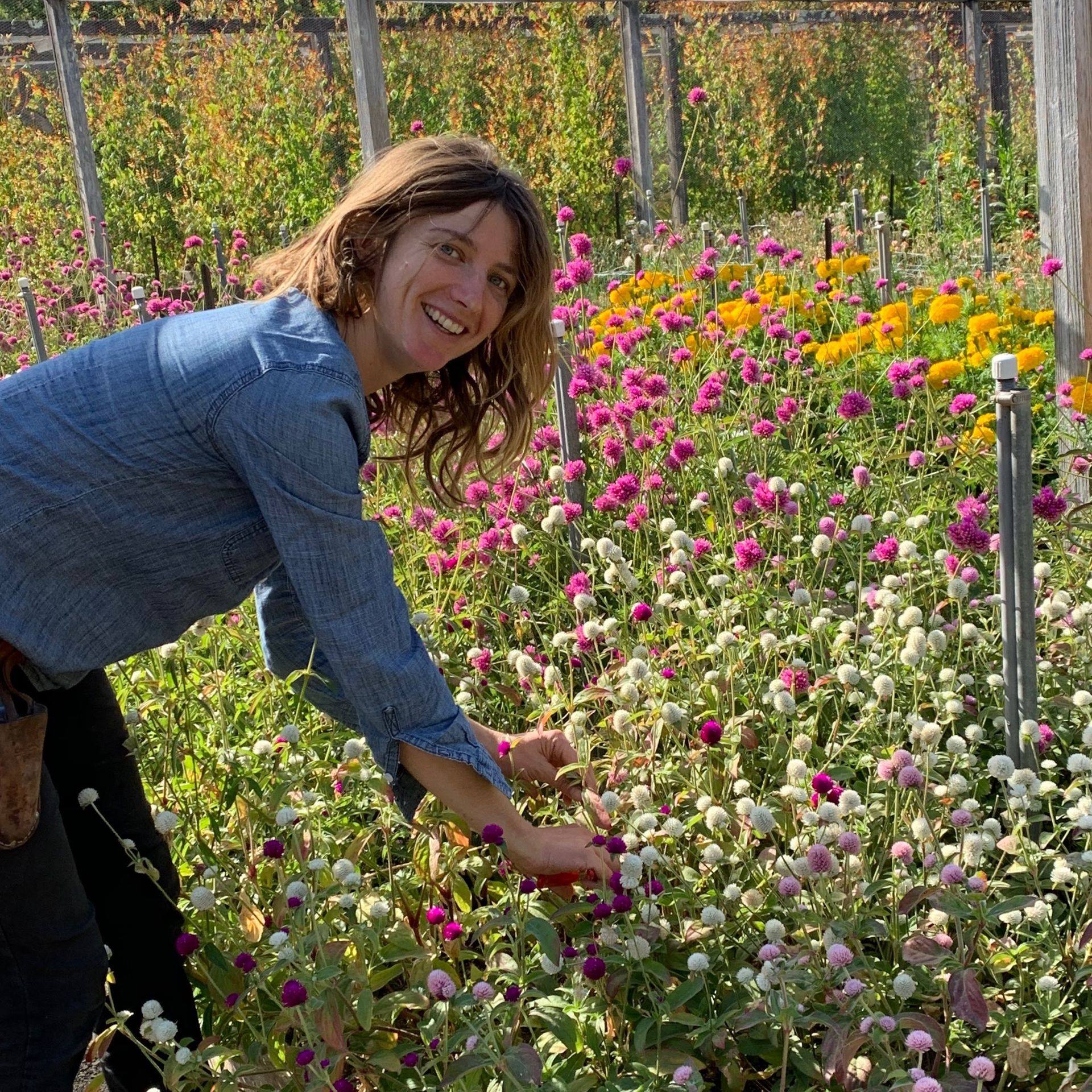 WOODSIDE, Calif., September 21, 2020 — Filoli Historic House and Garden, a site of the National Trust for Historic Preservation and one of the last country estates reminiscent of the Gilded Age, today announced a new initiative to better align the nonprofit organization's long-running volunteer program with its current mission and goals. A comprehensive assessment of the program, involving staff interviews, volunteer focus groups, and industry benchmarking, was concluded earlier this year. Based on the resulting recommendations, Filoli will implement a series of changes designed to streamline the administration of the program, ensure the primacy of the Filoli guest experience in driving volunteer efforts, and create new volunteer opportunities to engage the broader community.
In 2018, the Filoli board of directors approved a 5-year strategic plan that focuses on increasing engagement of all kinds, with diversity and inclusivity, sustainability, and operational excellence as core principles. To align the volunteer program's roles, responsibilities, and size with those strategic objectives, Filoli is now offering greater flexibility to allow a variety of levels of participation, with volunteer assignments centered on preservation of its historic museum object collection and caring and its world-renowned plant collections.
"We've invested in developing a new volunteer program structure that allows greater participation and aligns with our core mission of connecting our rich history to a vibrant future," said David Wollenberg, president of the Filoli board of directors.
"With more focused leadership, increased flexibility, and a greater sense of community, our volunteers will be able to amplify our mission" said Kara Newport, chief executive officer at Filoli. "And while our volunteer program is currently suspended due to the pandemic, we look forward to welcoming them back to a new and improved volunteer experience when it's safe to do so."
Key Changes to Filoli Volunteer Program
The new volunteer program is designed with a tiered approach so that volunteers can contribute from one day to several hundred hours each year, creating more flexibility for busy members of the community. The following changes are being implemented in a phased approach over the next year as volunteers are able to return.
Creation of Purpose Statement
A first and fundamental change was the creation of a statement of purpose. Today, "Filoli's volunteers amplify our mission by supporting the staff's critical efforts to preserve, welcome, and inspire." This straightforward statement helps to keep volunteer activities focused, prioritized, and aligned with the needs and goals of the organization.
Consolidation of Volunteer Roles
Filoli will consolidate highly specific volunteer assignments into a handful of broader roles that allow for greater flexibility in service, more streamlined administration and training, and closer alignment with the priorities set forth in the organization's strategic plan. Standard roles include garden support, library aide, and administrative support. Specialized roles, which typically require additional hours and training, include bluebird monitoring, bonsai care, plant collections, and collections aide. Occasional volunteers will supplement these annual volunteer roles for special events and projects.
New Occasional Volunteer Opportunities
Now, anyone in the community can become a Filoli volunteer without an annual commitment. Filoli will create "episodic" or occasional volunteer opportunities where people can help for a day at a time, picking apples in the orchards, clearing trails, or supporting events. In addition to providing all volunteers a chance to experience something new, these occasional opportunities are a great way to introduce new volunteers to Filoli and engage corporate or youth volunteer groups.
Lower Minimum Hours Requirement
The minimum hours of work required for "standard" volunteer status will be lowered from 72 to 48 hours per year with some "specialized" assignments that will require more hours and additional training. The "emeritus" status has also been redefined: any volunteer in good standing following their tenure can earn the status simply by maintaining their Filoli membership.
Benefits Based on Service
Now accepting a broader range of contributed hours, Filoli will institute a tiered benefit system to acknowledge and reward volunteers. More hours will earn volunteers increased access and opportunities. Benefits begin at 24 hours and may include: discounts on purchases, free guest passes, branded Filoli items, and invitations to exclusive Filoli-hosted events and behind-the-scenes experiences.
Camaraderie and Community-Building
As volunteers return to Filoli and the estate resumes normal business operations, Filoli will host more opportunities for volunteers to interact with each other, expand their skills and knowledge, and build the relationships that keep them engaged at Filoli. Plans include a lecture series, group projects, and special access to seasonal exhibitions.
"A full assessment of the volunteer program was an important goal and major accomplishment for Filoli, especially because it had never been done before," commented Laura Simonds, Filoli board member and former chair of the Filoli volunteer leadership committee. "It was a very thoughtful and thorough process that brought new ideas and diverse perspectives to bear on the purpose of the program and the ways in which volunteers can truly help fulfill Filoli's mission. I am excited to see how these changes benefit Filoli and improve the experience for everyone in the community."
Due to the COVID-19 pandemic, the volunteer program is currently suspended until further notice.
About Filoli
Located south of San Francisco in Woodside, California, Filoli boasts 654 acres of beauty nestled along the slopes of California's coastal range. Originally built as a private residence in 1917, Filoli was open to the public in 1976 as a 501(c)(3) nonprofit organization and site of the National Trust for Historic Preservation. The property is considered one of the finest remaining country estates of the 20th century, featuring a 54,000+ square-foot Georgian revival-style mansion, 16 acres of exquisite English Renaissance gardens, a 6.8-acre Gentleman's Orchard, and a nature preserve with over seven miles of hiking trails. Filoli is dedicated to connecting our rich history with a vibrant future through beauty, nature, and shared stories, so that one day all people will honor nature, value unique experiences, and appreciate beauty in everyday life. For more information about Filoli, visit www.filoli.org.
Contact:
Filoli Historic House & Garden
86 Cañada Road
Woodside, CA 94062
(650) 364-8300
press@filoli.org
###