All admission must be reserved in advance | All visitors required to wear a mask indoors at Filoli regardless of vaccination status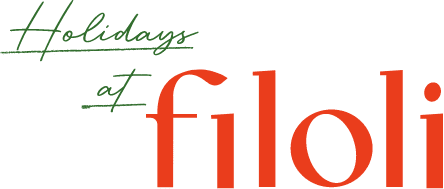 November 19, 2021 | Limited tables available!
Ring in the season and be the first to see the Filoli Holidays display with friends and family at the exclusive Holidays Opening Night at Filoli! Limited tables available.

Gather together in the Entrance Courtyard to enjoy a seasonal libation as you prepare to be dazzled by the evening ahead.
Catered by Paula Le Duc, dinner will be served in the historic House Ballroom at 5:45PM & 7:45PM
Coffee and dessert will be available fireside on the Woodland Garden Court surrounded by the glittering Holidays light display.