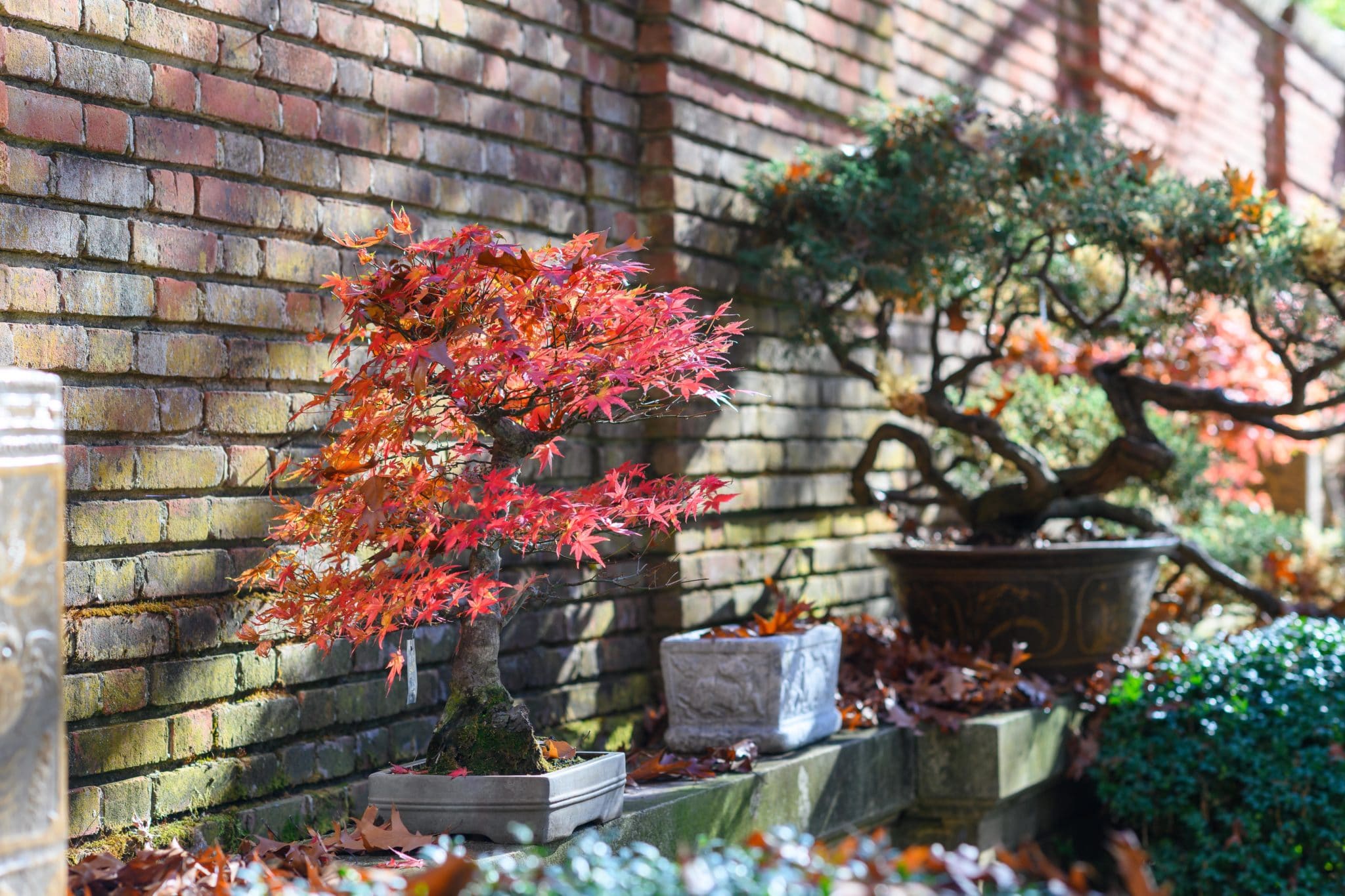 January 15 – February 28, 2021
for the first time, Filoli's collection of bonsai will be displayed in the Garden House, and on the Garden terraces. Filoli's extensive collection ranges from traditional juniper plants to the more unusual bonsai azalea and pomegranate.
Bonsai plants are artful miniature replicas of full-grown trees in nature. Filoli's bonsai collection consists of large historic Bourn and Roth plants as well as smaller plants donated after the Roth era. Juniper bonsai that still grow in glazed ceramic pots and rustic clay pots are original to the Bourn period and can be seen in historic photographs. When the Roths purchased Filoli, these plants continued to be carefully maintained by Lurline Roth's Japanese gardener Mr. Okasaki.
The smaller plants in Filoli's collection come from a number of local donors and include a 400-year-old black pine bonsai and a 100-year-old wisteria. Many of the donated plants were cared for by bonsai master Harry Sakai. Today, the garden staff maintain the modern and historic collections with help from bonsai specialists, featuring the plants as garden ornaments and integrating them into Filoli's English-style garden.