Plant Seeds for the Future
Filoli has a long tradition of food production and home gardening. Originally envisioned as a self-sustaining estate, the Vegetable Garden was where produce was grown for the Bourn and Roth families. Located in the Panel Garden, it is currently behind the scenes, on the east side of  the long English laurel hedge behind the Perennial Border. For the past 40 years, it has been closed to the public but used by staff as a cooperative vegetable garden.
In 2018, Filoli completed a strategic plan and key to our new direction is a focus on expanding visitor experiences and building meaningful connections to our rich history.
Planned Physical Improvements
Filoli has partnered with The Garden Route Company to create a conceptual and schematic plan. Garden Route will provide basic site analysis and structural and functional design of path flow and irrigation. The work of their principal is a pro bono partnership.
New pathways

Renovated and reconfigured berry cage layout for improved circulation and access

New plant beds, including raised plant beds for greater accessibility

Dedicated seating area utilizing overhead foliage to create an outdoor classroom and demonstration space

Multi-use potting benches with sink/hand washing station

Small demonstration compost area

Storage and staff workplace facilities

Irrigation, electrical, and lighting upgrades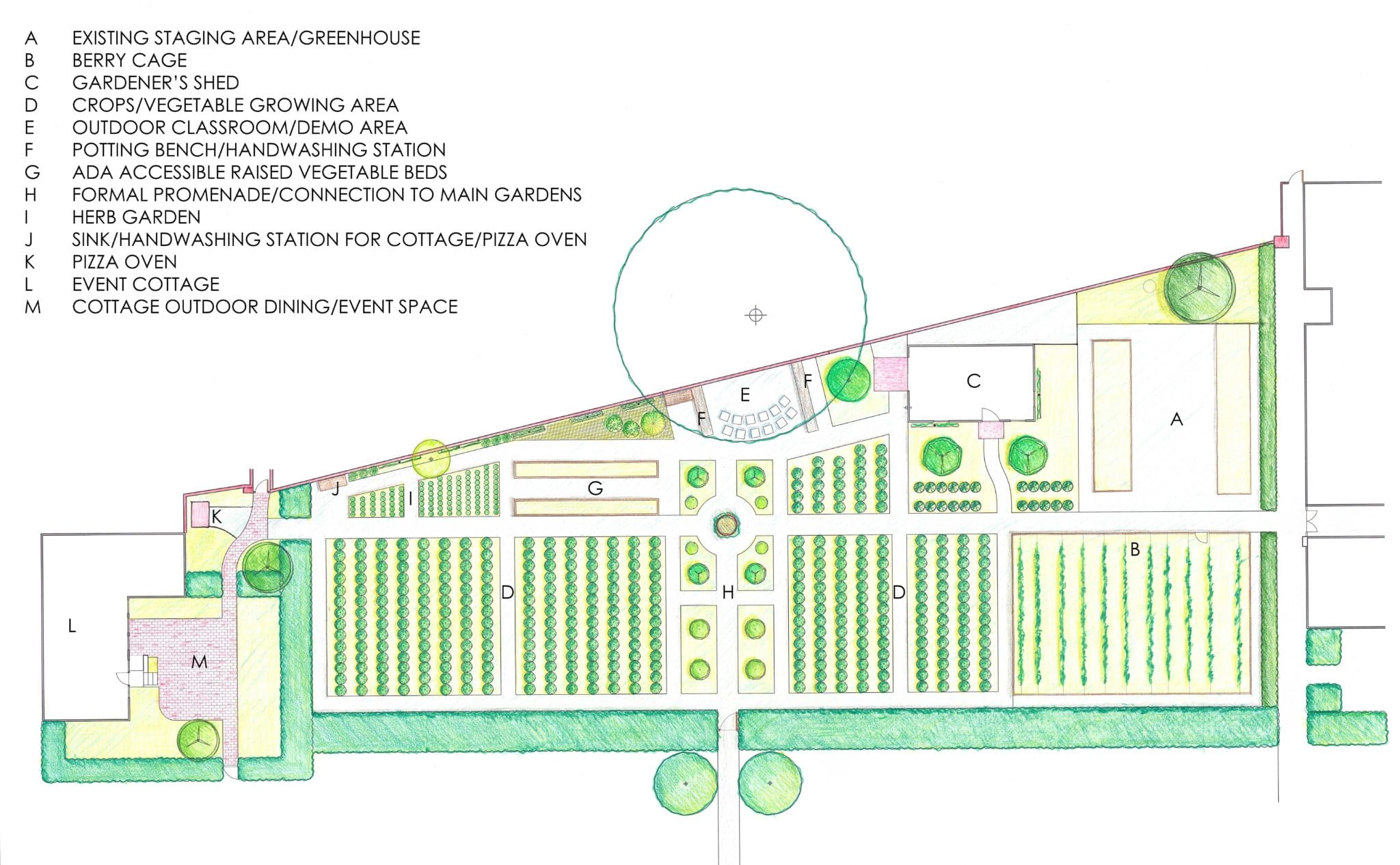 Plant seeds for the future today with a gift to the Vegetable Garden Renovation. Your support will make this space open and available for public enjoyment.
Contact our Development Office at development@filoli.org for more information.